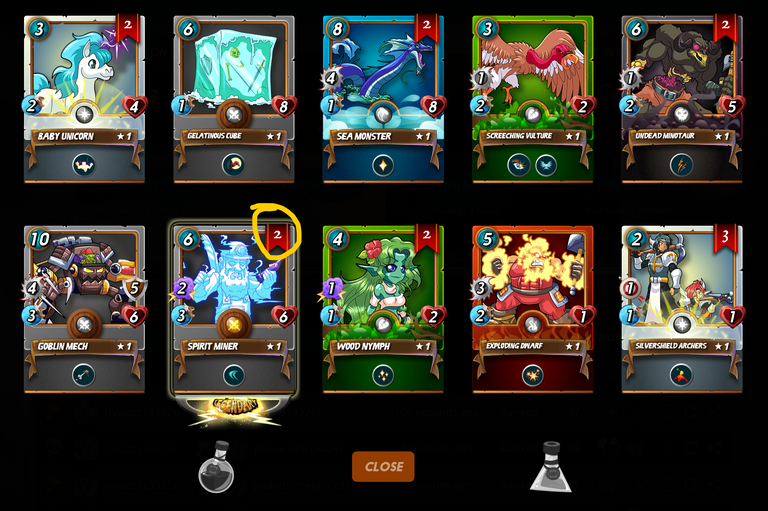 Wow, also manchmal überrascht einem das Spiel schon etwas - da kauft man sich die Potions für Legendary und Gold und dann drehen sich gleich zwei mal die Legendäre Karte > Spirit Miner < um.
Hilft natürlich sehr diesen schnell maxxed zu bekommen.
Wie schauen eure Rewards so aus bei den Quests? Erfolgreich?
This post and all your comments are eligible for the following upvotes:
special thanks to @flauwy who selected and designed this!