Goldman Sachs Vice President and well-known Bitcoin skeptic Richard Gnodde is among the top 17 executives facing ten years imprisonment for money laundering.
link coincierge.de German Artikel!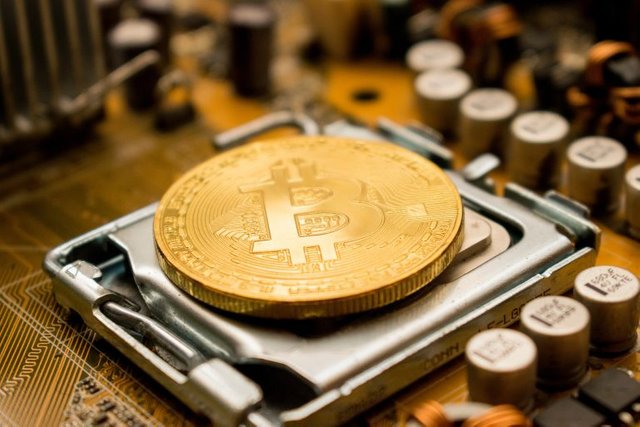 Vice President could go to jail for 10 years
According to a press release issued by the Malaysian Attorney General on 9 August, Gnodde is now being sought in connection with the infamous 1MDB scandal of 2013.
According to prosecutors, Gnodde and many other leading Goldman employees helped raise $ 6.5 billion for 1MDB, a Malaysian sovereign wealth fund, and the proceeds were subsequently laundered, including by people like the country's former prime minister, Najib Razak.
Now everyone faces imprisonment of up to ten years if found guilty. As the press release states:
AGAINST THE DEFENDANTS ARE IMPRISONMENT AND FINES IMPOSED ... IN VIEW OF THE GRAVITY OF THE PROJECT TO FRAUD AND FRAUDULENT MISUSE OF BILLIONS ON BORROWING REVENUE, THE LONG PERIOD WHICH THE OFFENSES PLANNED AND ENFORCED WERE THE NUMBER OF PARTIES SUBSIDIARIES, OFFICERS AND EMPLOYEES OF GOLDMAN SACHS AND THE RELATIVE VALUE OF THE CHARGES AND COMMISSIONS PAID TO GOLDMAN SACHS FOR ITS DIVERSE TASKS IN THE PROCESSING, STRUCTURING, DRAWING AND SALE OF BORROWINGS.
The case follows the indictment of two more Goldman employees in Malaysia last December, also in connection with 1MDB. In January, Chief Executive David Solomon issued a public apology for the role of Tim Leissner - one of those involved in the scandal.
IT IS VERY CLEAR THAT THE MALAYSIAN PEOPLE WERE INVOLVED BY MANY PEOPLE, INCLUDING THE HIGHEST MEMBERS OF THE PREVIOUS GOVERNMENT, HE SAID THEN.
Mnuchin: Cash without Bitcoin laundry "Not precise"
Recent events in Bitcoin circles have not gone unnoticed, with commentators rejoicing over the irony that Goldman's overthrow comes just weeks after US Treasury Secretary Steven Mnuchin claims that the dollar plays no part in "nefarious" financial activity.
I DO NOT BELIEVE THAT EVERYTHING IS RIGHT THAT MONEY IS WASHED ALL THE TIME. WE HAVE THE WORLD'S MOST STRONG AML SYSTEM, HE SAID CNBC IN INTERVIEW.
On the subject of Bitcoin, which is also being discussed in the same conversation, Mnuchin had little to say, despite earlier comments confirming President Donald Trump's opinion that he was "on thin air".
I DO NOT BELIEVE THAT [MONEY LINEN] WAS SUCCESSFULLY CARRIED OUT WITH CASH. I WILL RETURN IT, HE WILL CONTINUE.
WE WILL ENSURE THAT BITCOIN WILL NOT BE THE EQUIVALENT OF SWISS NUMBER ACCOUNTS WHICH ARE OBVIOUSLY A REAL RISK TO THE FINANCIAL SYSTEM.
Goldman is far from being alone among the big banks when it comes to getting lost in money laundering scandals.
While Gnodde publicly expressed his distrust of Bitcoin as it rose to $ 20,000 in 2017, Dutch lender Rabobank spent a few months later making strong comments on Bitcoin's "compliance risks" - only to pay a fine of To receive $ 369 million for money laundering.