Are You Going To Be Participating Splinterlands Telegram Trivia Contests To Win Booster Packs?
---
Here is the link to Telegram. The contest will be held Saturday, December 7th at 20:00 UTC and it will become a tradition going forward. Prizes will be:
1st Place: 7 BOOSTER PACKS
2nd Place: 5 BOOSTER PACKS
3rd Place: 3 BOOSTER PACKS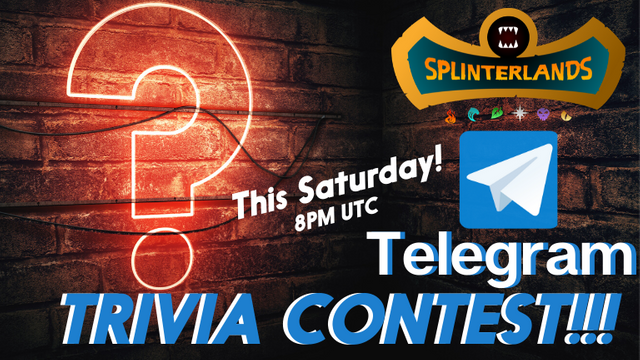 You can read more on the announcement page.
---
Yes. I Love Booster Packs
---
---
---
I Will Be Too Busy/Bad Timing For My Time Zone
---
---
---
Answer the question at dpoll.xyz.