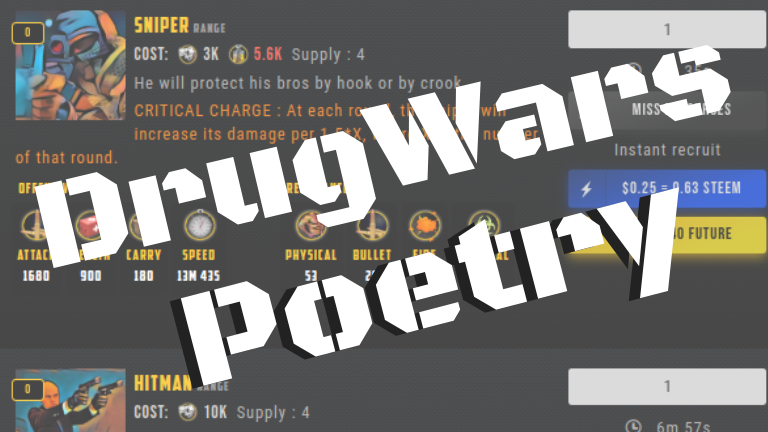 The time once was when my brave troops
Could fill three shopping malls,
But now the echo of defeat
Is all that fills these empty halls.
I sit and think, O where, O where,
could I have gone awry?
O why, oh why did all my
Crypto forces have to die?
I think back to that fateful night the killing all began,
Could I have made a tougher fight?
Should I have made a stronger stand?
It doesn't matter anymore,
The fight now never ends.
My destiny is naught but war,
And nightly slaughter of my friends.
I cannot keep enough alive
For but a single night,
To let my business grow and thrive.
I see no end in sight.
The DrugWar took its toll on me,
I'm barely hanging on.
Maybe it's a bigger game,
And I've become the pawn.
I offer up these verses
To the fallen of the war,
You'll never be forgotten,
And one day I'll fix the score.
---
---