First Edition of '5 Minutes on Steem - #NoTalk #Music #Sunday by @ManniMan' a Format that is easy a smooth to watch. Some lit Stuff instead of endless talk, let's try this on D.Tube, too.
---
The Fights in the Video
thanks @luca70 & @fivecents
| | |
| --- | --- |
| SPT Fight | DW Fight |
---
You liked it?
If you liked it, just hit LIKE Button and follow me - that will indicate me to make more videos like this on Sundays.
---
Don't get confused :))
btw. look closely at the end of the Video on the Task site, some people got confused about what I meant, but you did get it right?
---
@kcgm big THANKS for participating, you're the best!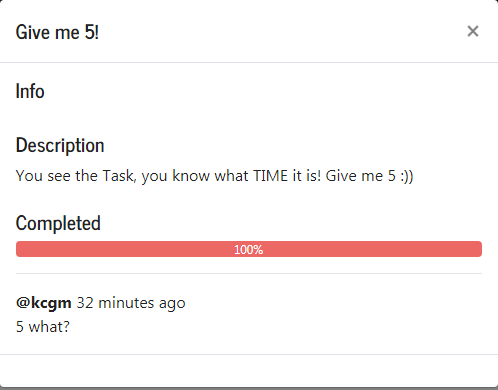 ---
if you wanna support the Artist:
► Stilz - Still Night (ft. Crockett)
Download: https://stilz.bandcamp.com/track/stil...
Have nice evening, Manni
If you want to Collab with me on D.Tube or get featured, hit me in Discord:
--> D.Tube Collab
---
▶️ DTube
▶️ YouTube