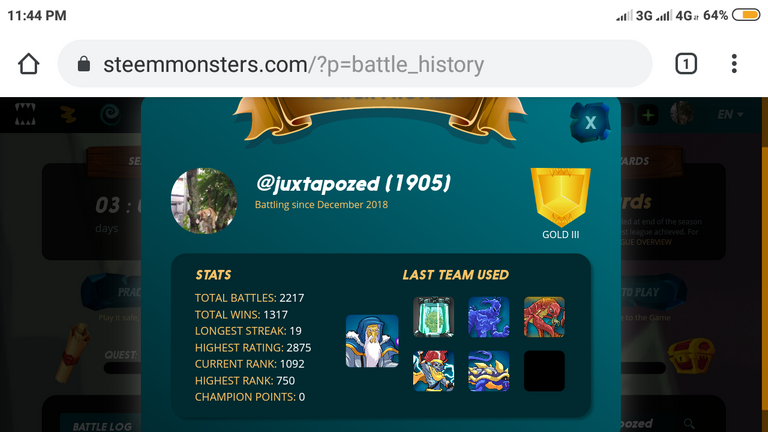 it was 17, but now 19 and I'm looking forward to win more battles
---
Hello Rumblers
Having been playing bronze deck since the starter, I finally made up my mind last season. Axed the other bronze deck I had and put everything left on this account. Since this account also used to train new player, so I chosen to leased the deck from non-splintersland account.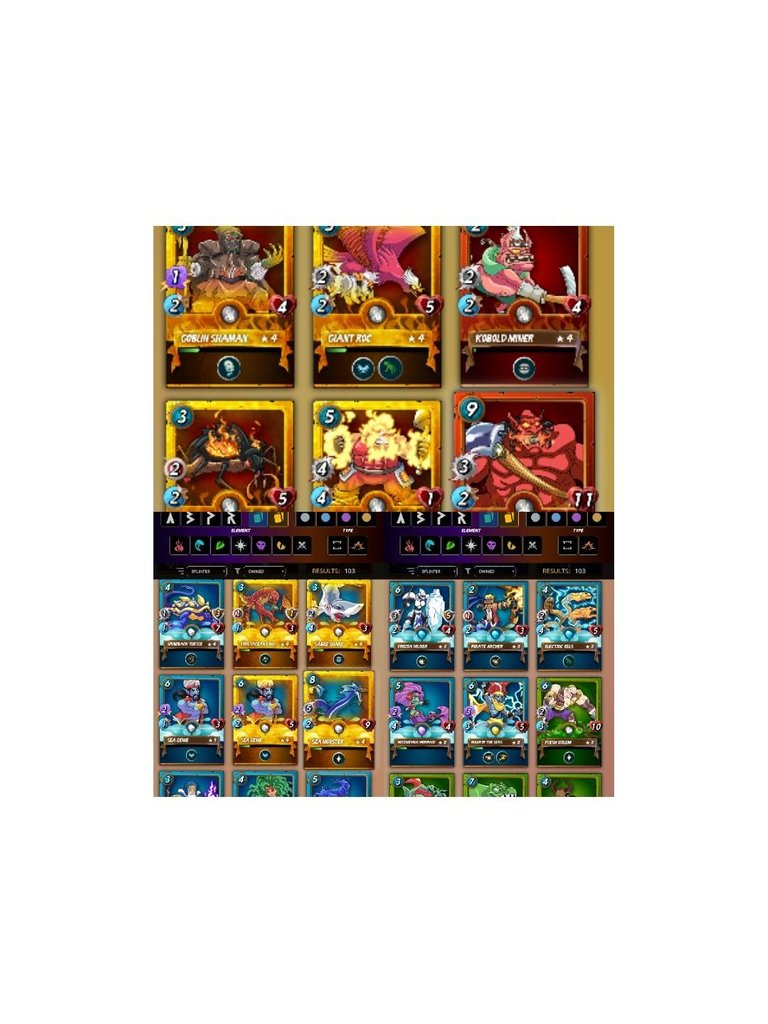 few gold foils too, it's been sitting unplayed for few seasons on the main deck.
---
I have a plan, to let anyone who tired of playing novice deck to learnt and earned. That's why I made it to semi silver deck. Unfortunately, the last player that I let to play it seems busy with blogging and not really enjoy the game😂 some how, slow Internet connection could be the main reason. I thought he couldn't play it for 1 or 2 days, when I was checking on the cards to swap and redelegate, none of the cards are on cool down. So, I login and surprising, it sits unplayed for 10 days🤣.
So, I play and play for few hours and broke the winningstreak record because I ranked up from Bronze 1 to Silver one and best thing I can do was playing with Water splinters 😁.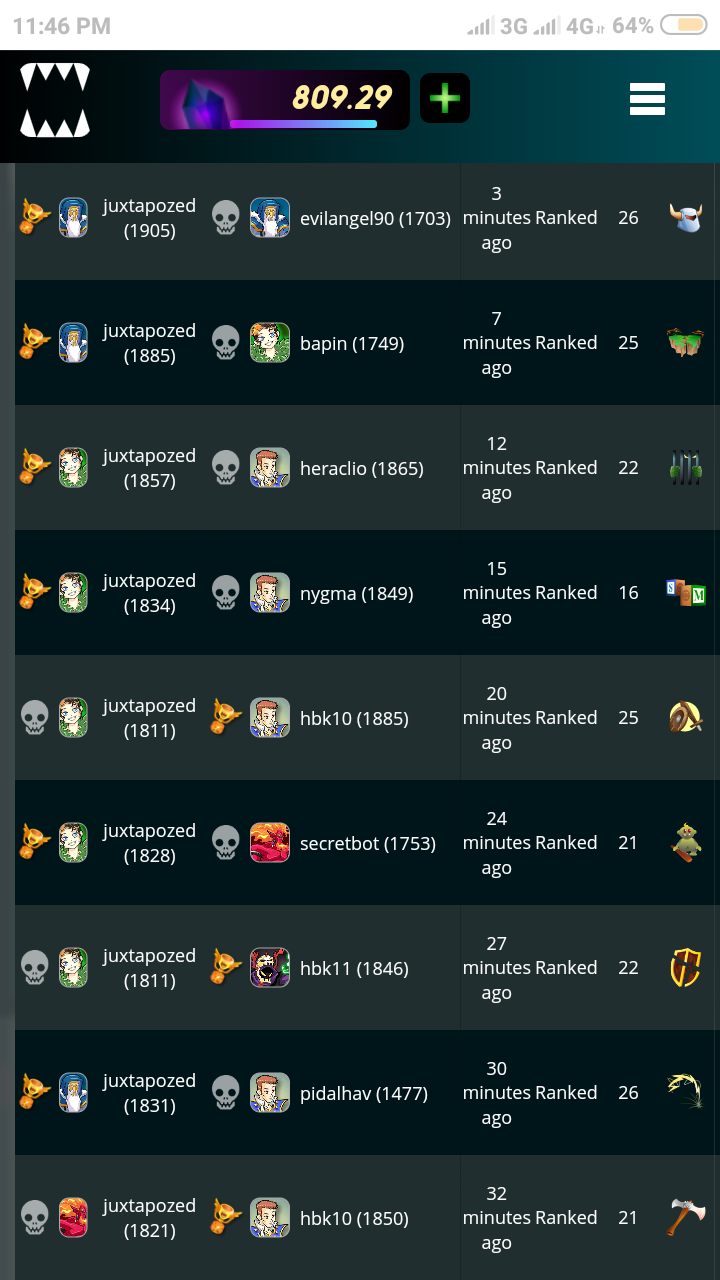 was doing today's dq and no more winningstreak 😁
---
The Earth team only level 2, and missing some important cards like swamp thing and magi the forest which were level 1. But that's okay.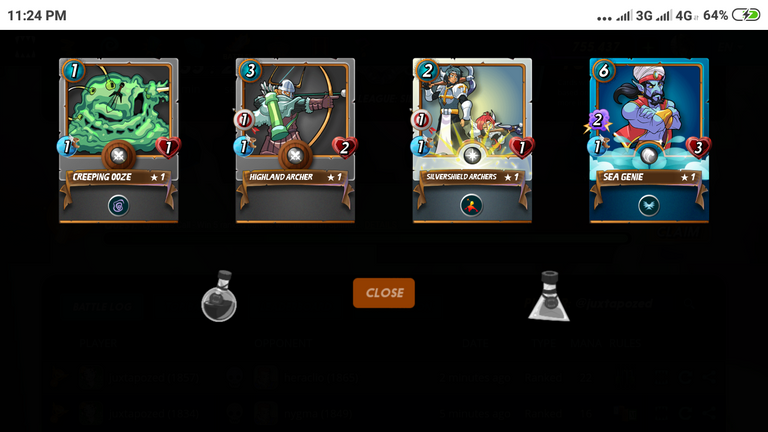 finished on Silver 1, 4 reward cards which I don't need it.
---
It's only few points away to reach gold 3, in the past, even with bronze deck, unlocked the Gold 1 is not as hard as unlocked gold 3 nowadays. Yeah.. people are getting good on playing and many good decks also around.
unlocked this league within 2 days is something special for me
---
Though it's gonna be a tough 3 last days to rank up, but I'd like to try my best, no matter what reward cards I will get😄 this account not really a lucky account, few common gold foils and regular legendary like Lord Arianthus, unicorn and Ruler of the Seas had been around too. The only epic gold foil I got was Divine Sorceress, which worth for $50 at the first season it launched. Not bad😝 because I like to play for fun.
enjoy your last 3 days of the season and see you on the battlefield 🤗