I thought the day would never come.
And I would never know what it would feel like.
But it finally happened.
I sold a Splinterlands Card!
Just 1 mind you, can't go to mental with these things straight away.
Anyway, there is this secret button on the Splinterlands website that I didn't even know existed.
It's called Show History and you find it on the Market Page.
---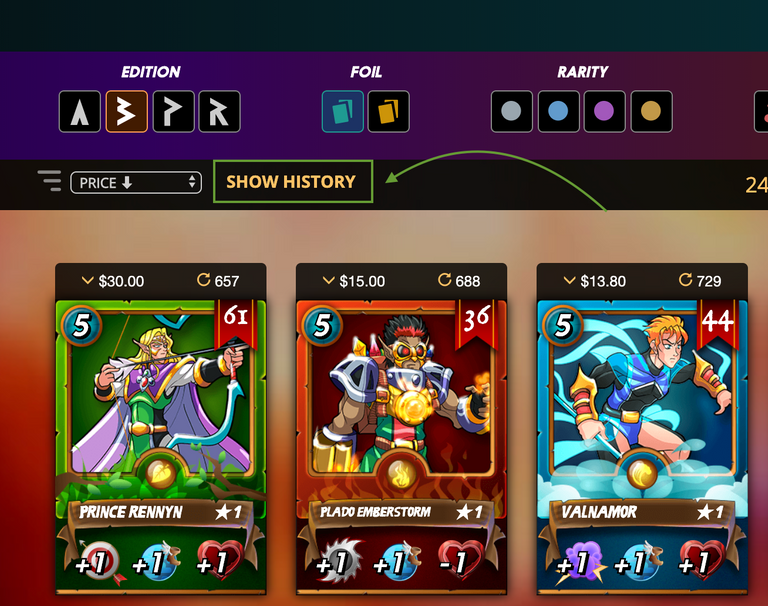 ---
When you click it you get a nice overview of your sales and purchases.
I put up an Alpha Selenia for sale today for $30 and it sold after 3 hours.
---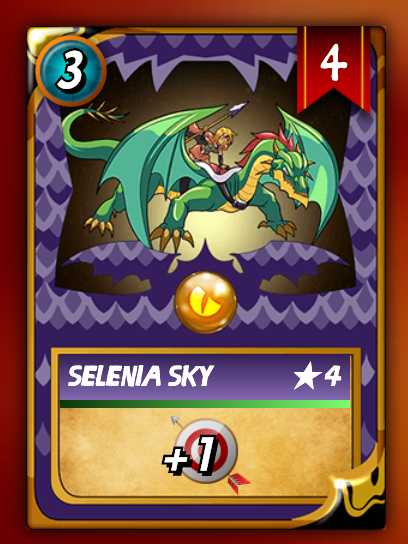 ---
And there you have it. My first sale.
---

---
It's nice having the cards but it's also nice to know you CAN actually sell them for a decent price too.
The Splinterlands team took a small percentage of the sale (goes to tournament prices) but I still got a nice 207 STEEM for the card.
But here's the real kicker.
I was digging through some of my old Discords chat to see if I could find what legendaries used to go for.
---

---
Around 12 STEEM ($1,13 per STEEM) I paid for that card back in the day.
Yeah, that's a 16-17x return in STEEM selling it today.
STEEM lost value and the cards gained value but still....even in USD value that's an impressive return.
---

---
Please consider us for your witness vote if you think we deserve it here:
---
Vote for @blockbrothers via SteemConnect
Set blockbrothers as your proxy via SteemConnect
---
We are the creators of Steemify a notification app for your Steemit account for iOS.
Get it Here: