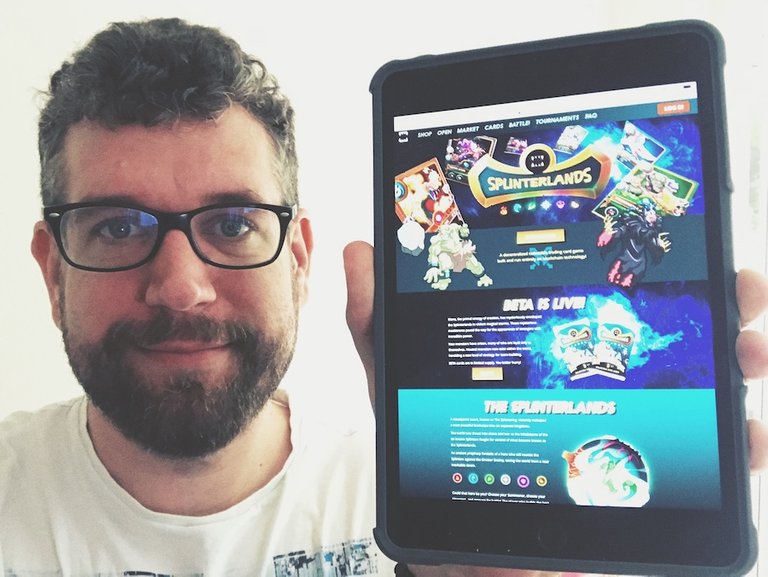 ---
Sometimes when you make an investing gamble you get lucky.
With Splinterlands I got lucky.
Even though I knew trading cards had potential it wouldn't be the first time I lost money on a 'more exotic' investment.
When I got into Splinterlands it didn't look as slick as it looks today and it was basically just a card game with cool monsters that you could trade.
There was no game, no market, no nothing. Just the ability to buy packs and trade the cards from one account to another.
And it looked like this:
---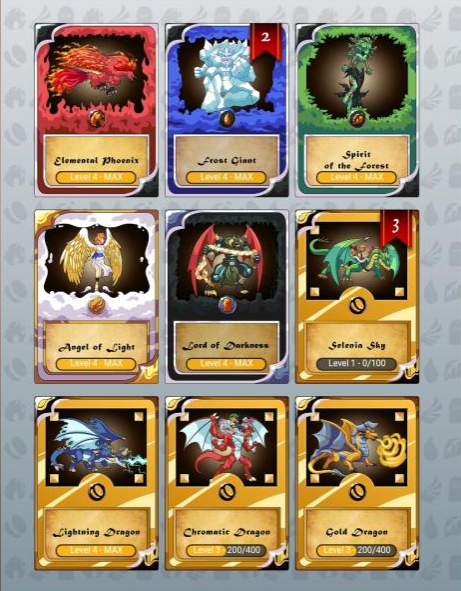 ---
All trading was done in discord back then.
For some reason that I still don't understand, I didn't see much value in the common alpha cards.
I didn't even MAX mine out, a silly mistake that took me way more money to correct later then I care to admit :)
Anyway, at some moment the Splinterlands team decided to release Gold Foil cards, that were much rarer than their normal counterparts.
They made this 'gold foil edition' backward compatible with previously bought packs.
---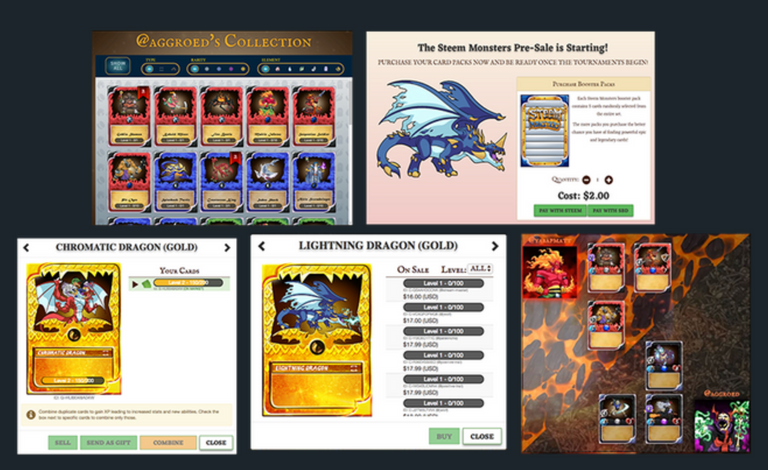 ---
As you can imagine, the Market was flooded with Gold Foils for a short while and I decided to concentrate on the Gold Foil Common ones and bought as many as I could.
Then the game developed further and became an actual game and to my annoyance, the Alpha commons started to go up in price but the gold foils stayed relatively the same.
Besides E-peen there was no reason to buy them. That had no extra abilities or strengths over the normal ones.
I still kept mine anyway.
And then DEC came out!
Dark Energy Crystals as an in-game currency in the game and all I needed was this sentence from the annoucement post.
---
Lastly, gold foil and Alpha edition cards have been found to attract Dark Energy to them at a higher rate than other cards. This means that each gold foil and Alpha edition card used in a Ranked battle will allow the winner to capture additional Dark Energy from the energy pool, making these cards even more highly sought after throughout the Splinterlands.
---
Yes! Sitting on those cards would finally pay off.
And that process is slowly starting now.
Those Gold Foil Alpha cards are getting mighty rare and with every card stacked or destroyed even rarer.
And if one thing is good for the price in a trading card game that many people want to play: Rarity. (Google The Alpha Black Lotus for MTG and you get the idea.)
But this is even better! Rare cards with an extra perk of being able to get more DEC!
Yesterday, someone came onto the market and decided to buy most of the Gold Foil Kobold Miners.
I heard the price even went up to $30 for 1!
I missed the excitement but did manage to capture this price.
---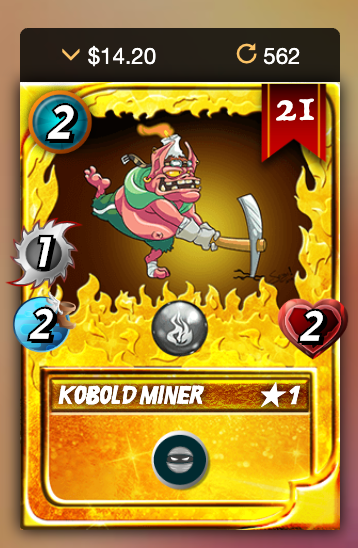 ---
I have a fair few of those! Happy days!
Will I sell them? Lol, hell no, not now.
I'm going to sit on those beauties for a while!
Splinterlands is developing bigger, better and grander then I could have possibly imagined.
The development team is out of this world and keeps developing product upgrades that make the game better.
It's no longer a question for me if this game will be successful but when.
Very exciting times for the Splinterlands!
---
I wrote this post for https://www.splintertalk.io/ on the Steem Blockchain.
---

---
Please consider us for your witness vote if you think we deserve it here:
---
Vote for @blockbrothers via SteemConnect
Set blockbrothers as your proxy via SteemConnect
---
We are the creators of Steemify a notification app for your Steemit account for iOS.
Get it Here: