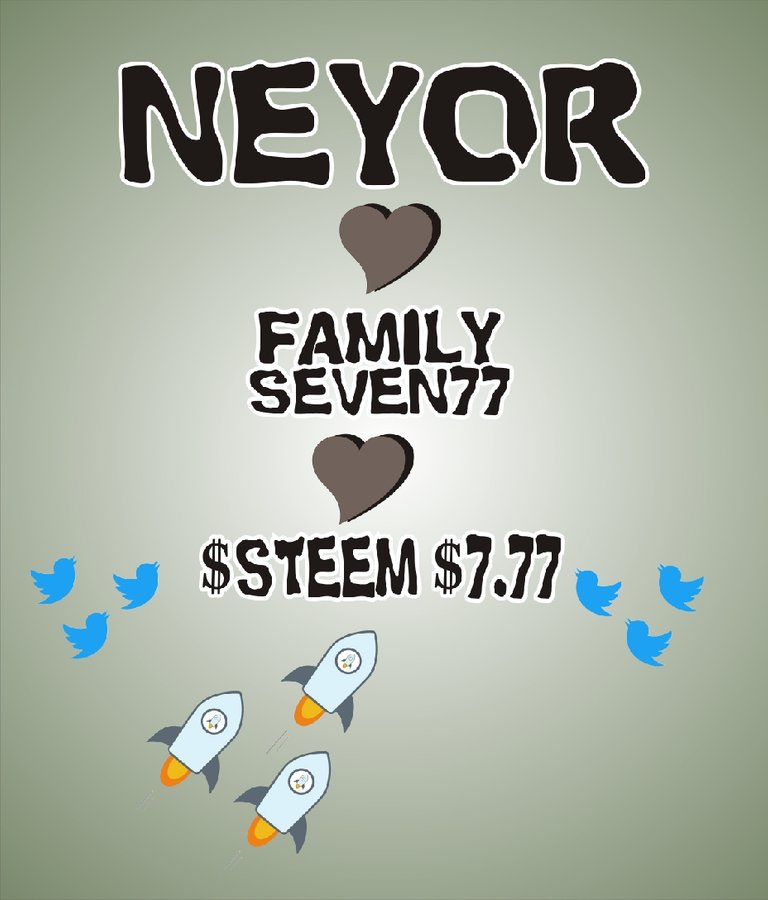 Hello Everyone!
Its being a long time I made a post here…..if I am not mistaken, it's almost a year. Before my disappearance, I made few posts, made friends and also learnt a lot on various aspect of blogging within a short period of time.
You might be wondering what made me disappear, the reason is not far-fetched….my long absence was due to the fact that I was unemployed at that moment ,then I find it hard to achieve my secondary motive of joining steemit which is to earn passive income that I can be using to settle my bills. So I had to leave to get myself a job when that wasn't enough….lol
I know your thought now will be what made me come back???…….I was on twitter yesterday when I came across a post about $STEEM #SEVEN77 push up challenge started by @nathanmars7, I decided to make some enquiries about it, my positive result findings about the project couldn't hold me back from not joining the challenge to push STEEM to a higher level.
I could remember joining steemit around June last year through a friend ,he always show me this platform and how I can use it to explore the blogging world and also possibly earn some passive income, honestly his persistence made to join and I can say I didn't regret joining .
Steemit has contributed positively into my life and in my own little way of showing support for STEEM #SEVEN77 challenge!
I have started making video posts on twitter https://twitter.com/Neyor44/status/1148570507672989696
https://twitter.com/Neyor44/status/1148861212337299457
Follow me : https://twitter.com/neyor44 to watch my daily push up challenge.
If you have not joined $STEEM #SEVEN77 challenge yet ,
Follow the following steps to participate:
To get started,make a video of yourself doing seven push up and anything that sums up to seven

Then use the below caption:
*Day 01 of 777
*You will mention why you like steem
#Steem #Seven77 @nathanMars7
* I was invited by @neyor44
*Pushing steem up to $7.77

Then Upload on twitter.com
I will like to acknowledge the efforts of the visionary leaders of this great challenge @nathanmars @nathanmars7, every #SEVEN77 family, all true believers of steem, for this wonderful initiative. Together we are making $7.77 $STEEM a dream come true this year.
I welcome myself back to steemit................I welcome myself into #SEVEN77 family.
Longlive #SEVEN77 FAMILY!
Longlive STEEMIT!!
Longlive STEEM!!!