Almost as tough a job as it is to find a picture of anything relating to Manchester United without paying any royalty fees.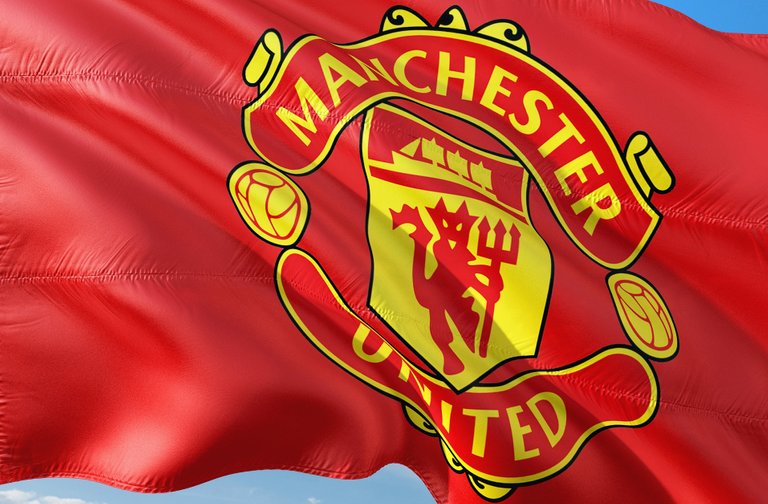 source - pixabay
---
Before I start dashing Ole's chances of any silverware this coming season, just a note on images that are free to use and not free to use. I cannot find a single picture of a Manchester United player that isn't copyrighted and costing $150+. Does anyone know if it is actually impossible to find free images of Man U (or other Premiership teams) online?
Ole's at the wheel
The wheel of misfortune though if the latter stages of last season are anything to go by.
Ole set a new premier league record after taking over as caretaker manager earlier this year, picking up more points from his first 10 games than any other manager in Premier League history after a 0-0 draw against Liverpool at Old Trafford. source His record stood at won 8, drawn two but the final 10 games of the season were not so hot - 2 wins, 2 draws, and 6 loses. Mid-table form at best.
If that form continues when the new season kicks off in August, I wouldn't be surprised if he is out of a job by Christmas. What can be done to improve the chances of this poor form not continuing? Where do I start?!
Defense
Goalkeeper, David De Gea. He did have a poor run-in and was at fault for 3/4 goals - about the same tally as in the past 3/4 seasons. His confidence seemed to drop with every error, and so would mine if I looked at the four guys trying to keep the ball away from my net. Playing with confidence again which hopefully this summers rest has provided, he is still one of the best in the world.
The back four chopped and changed a lot last year and I can go as far back as Bruce and Pallister to think of two centre halves that played pretty much the whole season together. Manchester United are missing a top class center-back - Jones, Smalling, Lindelof, Bailly, and Rojo are not top class, and at times have looked pretty poor. Out of those I would give Smalling another chance, but he needs a leader alongside him.
The fullbacks were chopped and changed too, partly because of injuries and suspensions, but when you look at what Liverpool have on offer in Alexander-Arnold, none of the following are close to that level. Luke Shaw I would say is the best we have on offer right now, Dalot looks promising but is better going forward than back. Ashley Young, is not young, and is knackered after 60 minutes, and I don't rate Darmian either.
New signings Fosu-Mensah and Wan-Bissaka had good seasons last year, but can they really develop into top class players with existing squad members behind them?
Midfield
After the departure of Ander Herrera in the summer, for absolutely nothing, the midfield looks like another big headache for Ole. Paula Pogba likely tops the reasons for the headache as his short-term future still seems undecided. Reports say he wants to leave, reports say Man U want 150 million, facts say he played like he couldn't care less at the end of last season. On his day, a world beater, as the World Cup winners medal shows, but keeping him settled could be just too much work.
Lingard, Fred, Pereira, and Mata are all too similar players to all get a game, and none of them looked that hot at any point last year. If Ole doesn't improve here, it could be Scott Mctominay who shines this coming season, and if he doesn't, teams are going to walk all over the reds, even with the aging Matic in front of the back four.
Attack
On paper, you'd like the look of an in-form Lukaku, Sanchez, Rashford, and Martial - such a pity only one of the four was close to top form at any one time last year. Personally, I think Sanchez is past it, and his ridiculous wages are the reason he's not left already. Get him out, and I can see a happier squad.
I wouldn't like to choose 2 from the other 3, and Ole did try all 3 on occasion last year which didn't really work to be fair. Rashford (and Lingard) need to get of Instagram and focus on their football and I think if they do that and Lukaku and Martial stay fit, they should cause problems for the opposition. I'd like to mention Tahith Chong, who got a few games at the end of last season, and Daniel James as wildcards for the squad. Who they might replace I am not sure, but a couple of players are likely to be unhappy.
Can Ole take Manchester United to a top four finish?
Personally, I wouldn't want to be in his shoes at all, and really do hope the season doesn't end with Old Trafford looking like this with 10 minutes left on the clock.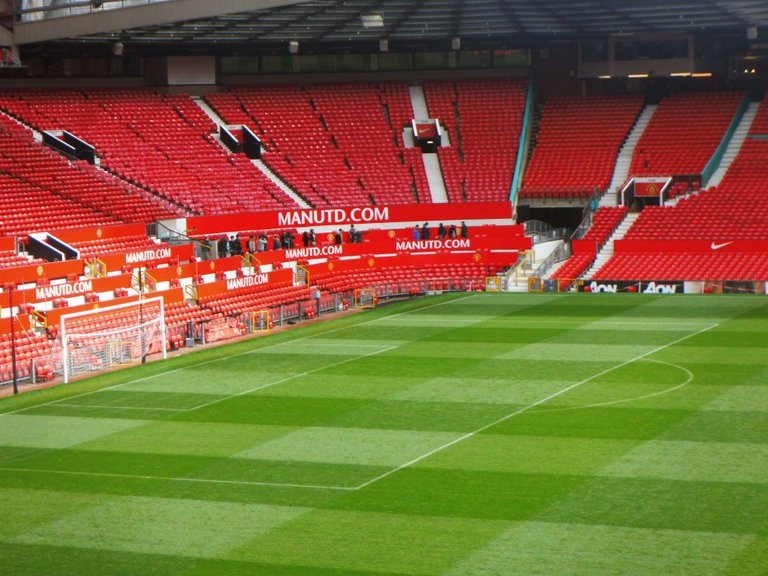 source - pixabay
I'm going to end on a positive note though by linking up one of the best free-kicks even seen at Old Trafford, or on a football pitch, ever.
The word 'unstoppable' can be thrown around a bit too often for my liking, but surely no keeper could ever have saved this rocket from Ronnie.