Jeez I cannot seem to get it together! >.<' Free Giveaway Inside
Ok so since I woke up Way too late today my livestream is probably gonna start later than the usual 7PM EST on #Twitch and #YouTube with a Live giveaway if You challenge me and win!!
Now to reveal tomorow's giveaway prize!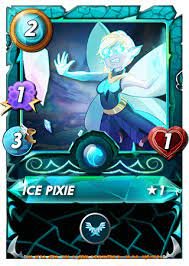 Rules!
To enter you must post a comment below
You do not have to like/upvote, Reblog, or subscribe
But it would mean so very much to me if you would!!
What did you guys think about the finally announced announcement of the previously unannounced announcement?
Do you think Everything has been changed?
What was your favorite part of the announcement?
I hope you will join me tonight and tomorrow night to discuss things as we battle!!!
---
---