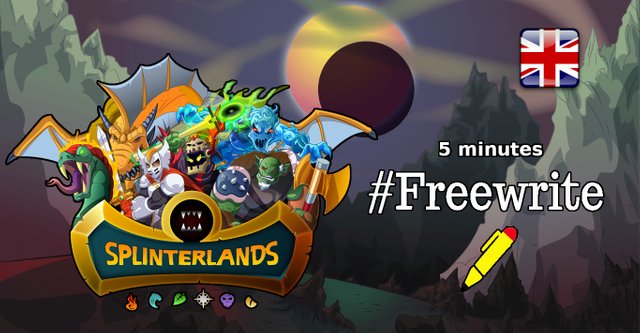 Crispy Cocatrice wings
a Splinterlands Freewrite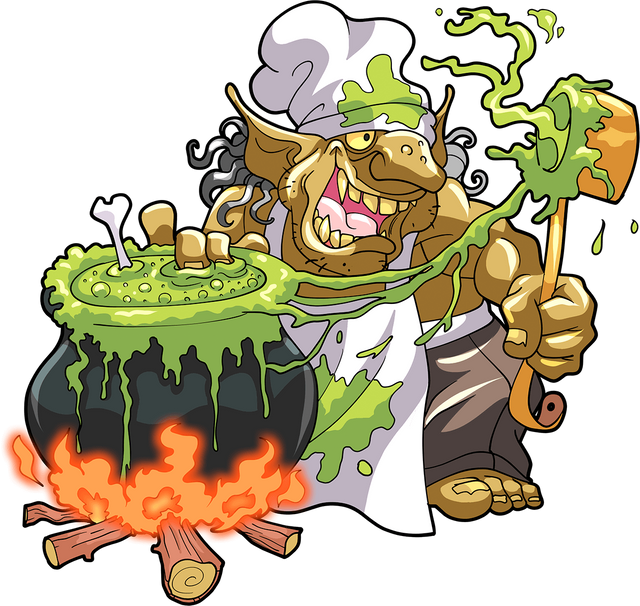 From his kitchen the Goblin Cheff read aloud his recipe book:
Crispy Cocatrice wings
recipe for some goblins.
6 Cocatrice wings (or chicken wings)
2 tablespoons of Creeping Ooze's saliva (or honey)
Half cup Dragon blood (or soy sauce)
Half teaspoon of ground Haunted Spider legs (or powdered ginger)
1 pinch of fairy dust (or salt)
1 pinch of ground Fire Beetle paws (or pepper)
Mix the blood of Dragon, the paws of Haunted Spider and Fire Beetle with the Fairy dust and let marinate in this sauce the Cocatrice for half an hour....
* * *
In the dining room, the revelry formed by the coven waiting for dinner was so festive (or unbearable) that the creatures of the forest could not rest.
The End.

This is a little freewrite done in 5 minutes (approx), based on the world of Splinterlands (aka Steemmonsters), which I had fun doing and hope you like it. You can also write your own freewrite, it's pretty simple.
Follow @mariannewest so you can be inspired by the prompt of the day. you can also follow @latino.romano if you want to do your freewrites in Spanish.
Thank you for reading and do not hesitate to leave a comment.