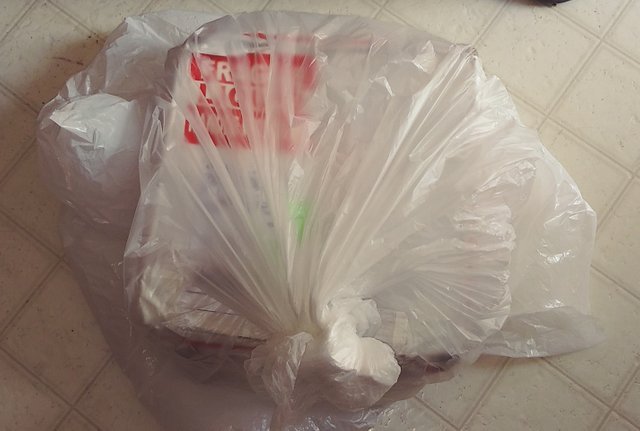 Below is my five minute #freewrite on my prompt today: hazardous
If you've never written a Freewrite before, please visit today's post by @mariannewest
https://steemit.com/freewrite/@mariannewest/weekend-freewrite-8-24-2019-single-prompt-option



Yesterday I received a package on my porch, in a hazardous mail bag, that was damaged in transit. I purchased 300 laundry detergent pods on eBay for $49.99 and received $5.00 in eBay bucks for the purchase. I've been tracking this package for a week and I knew there was something wrong with it.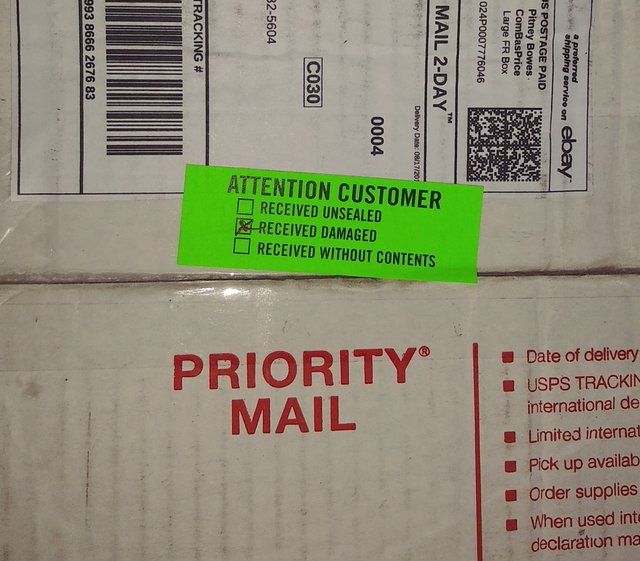 I first thing I did was take photos and send them to the seller to explain the damage. Of course he blamed the Postal Service because he had put a fragile label on the box, and evidently they weren't very careful with it.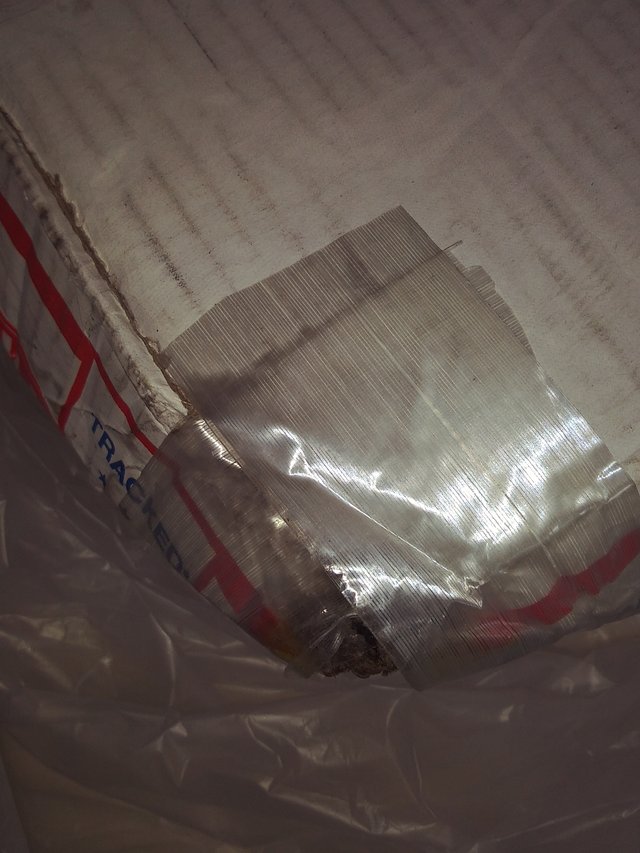 He asked me to open the box and see how many pods were damaged. He thinks he can file a claim with the Post Office for damages. I didn't want to tell him that there was no way they would pay for his shoddy shipping practices.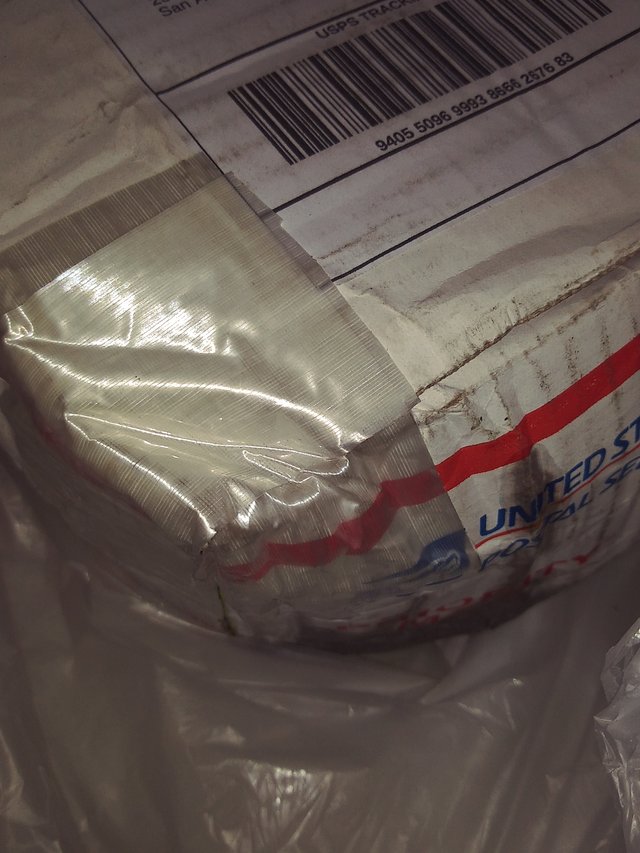 He used a flat rate priority mail box and packed it with the 300 pods in a plastic bag. The plastic bag tore and the box was damaged by the liquid.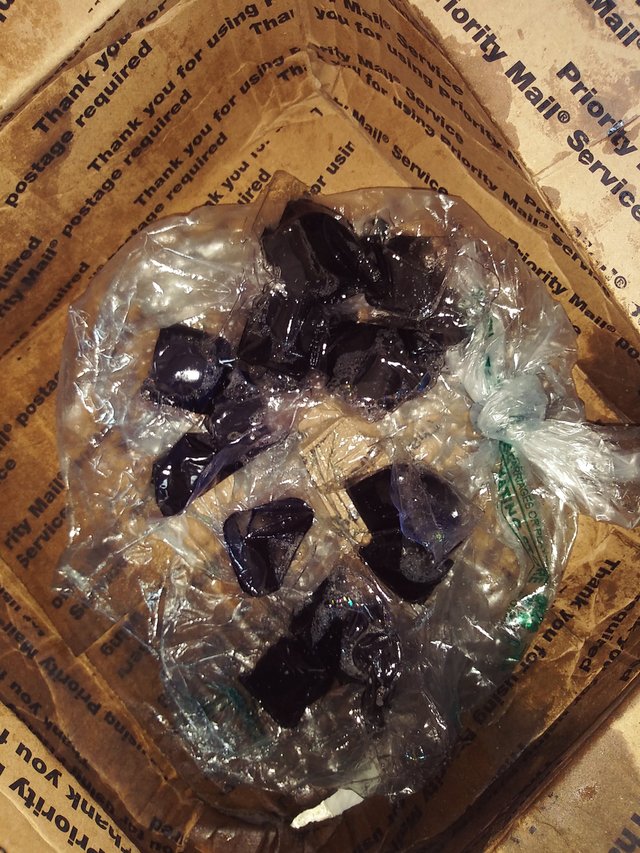 About 16 pods were damaged, but my concern was that all the rest of the pods were covered in laundry detergent. I asked the seller if the pods would start to dissolve now that they were wet, but he said only water effects them.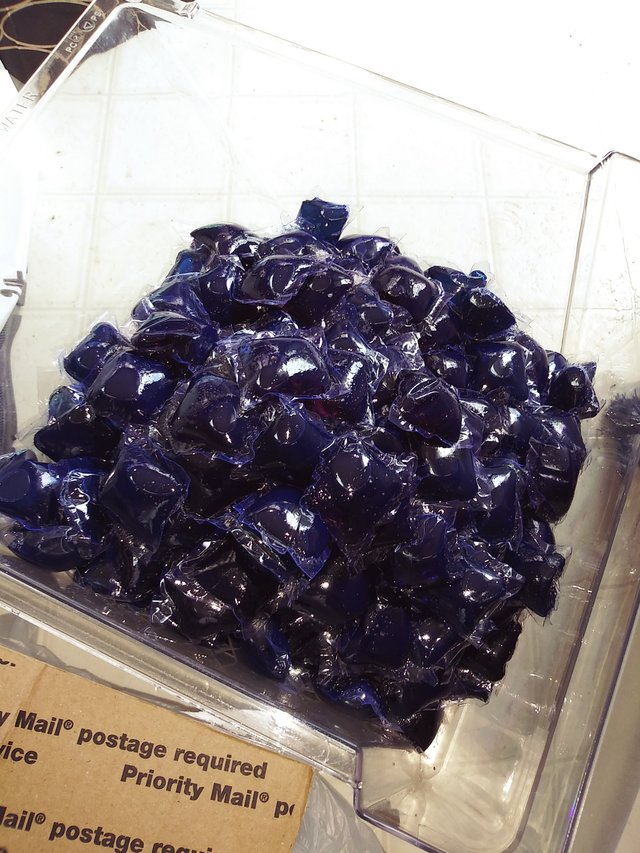 I put the pods in a plastic container just in case he was lying. Next week I'll be catching up on my laundry time while the pods are still useable. I may have to report back if he doesn't send me some replacement pods like he said he would. To be continued...
Story and photos by Bruni



Another quest fought with the Life Splinter but I finished in Gold I. Another pleasing bunch of reward cards! 👏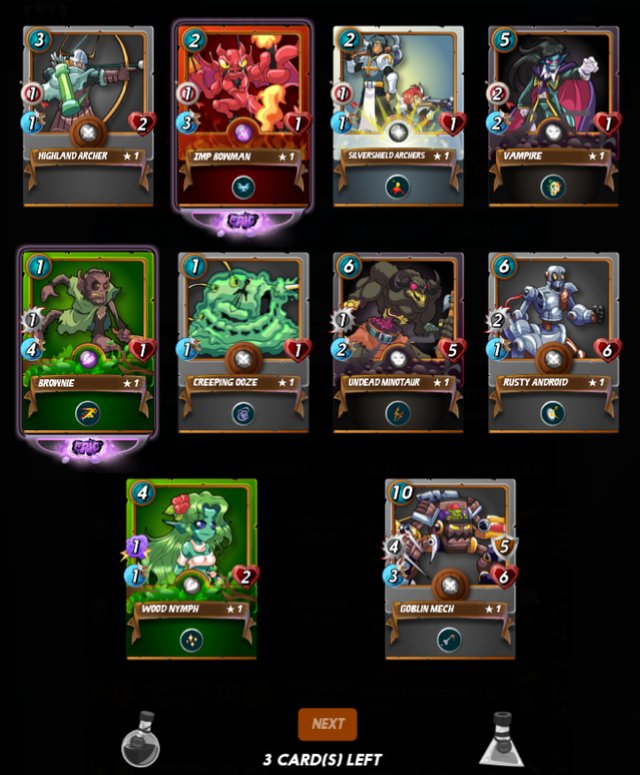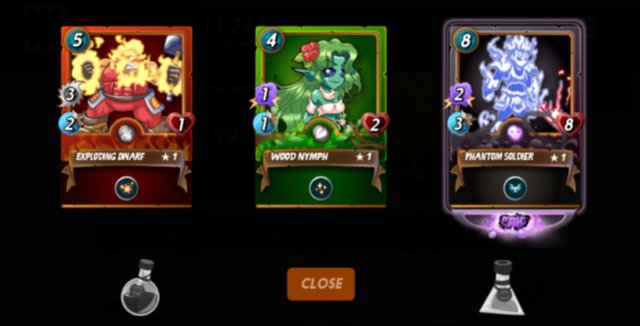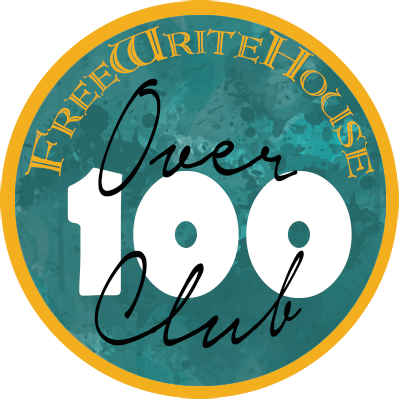 Click my referral link for free Manna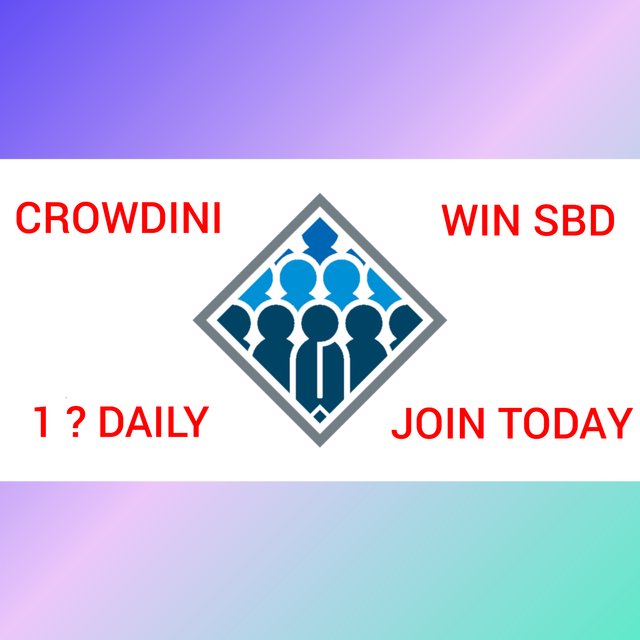 My referral link for Crowdini

https://steemmonsters.com?ref=wonderwop