Surprisingly Lady Luck was on my side this morning even easily completing today's daily quest which was the NEUTRAL quest.
I used to love this daily quest since it only requires 3 ranked matches win to claim the daily rewards but lately I'm beginning to see how one-sided the match would be if 1 player only tends to this rule. As a player with still no max-level summoners, monsters like the 0-mana cost CHICKEN sometimes would make the match a win or lose to me. NEUTRAL daily quests restricts me from using my CHICKEN, CHAIN GOLEN and LORD ARIANTHUS which is often the cards that brings me my victory.
So I was a little surprise to easily complete today's daily quest even with no NEUTRAL monsters on my team.
And with that, DIAMONDDDDD I! And my guaranteed 60 LOOT CHESTS!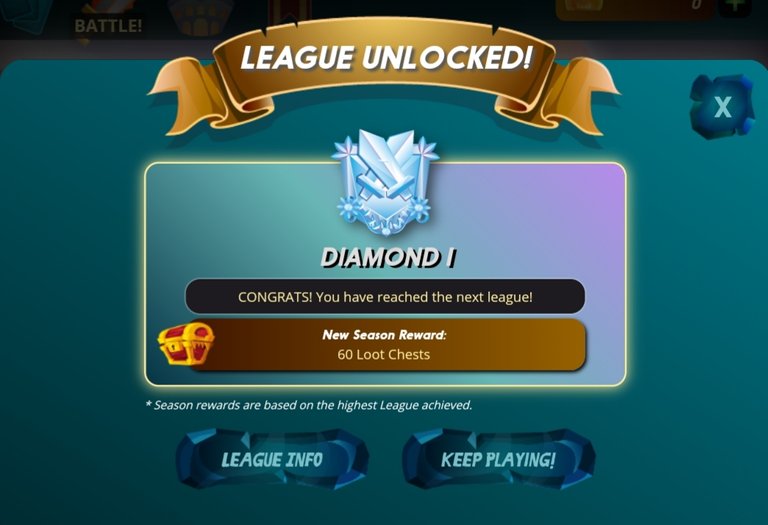 But that didn't last long though as I got a 10-long losing streak (Yep! Another 10 long losing streak) this afternoon and so I'm back halfway DIAMOND II.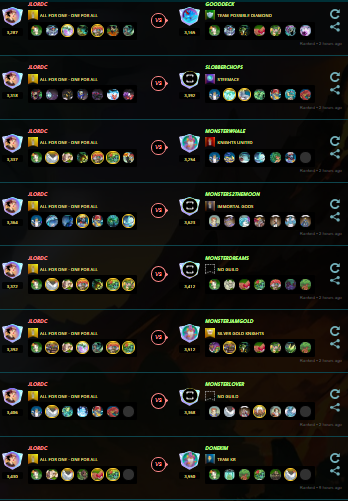 My win-rate however have increased by a little. From 41% now back to 42.7% or 135 wins out of 316 total ranked matches.