Woooh! I finally made it into the DIAMOND II leagues and secure at least 50 Loot Chests this season. I swear it feels like every season gets harder and harder for me although I'm honestly not at all surprised considering that I have yet to level up my summoners. XD
It just feels very frustrating to be matched up against level 7-8 summoners on this league though. I really wish they would start to do something about the matchups as I really feel they are more suited for CHAMPIONS than the DIAMOND leagues.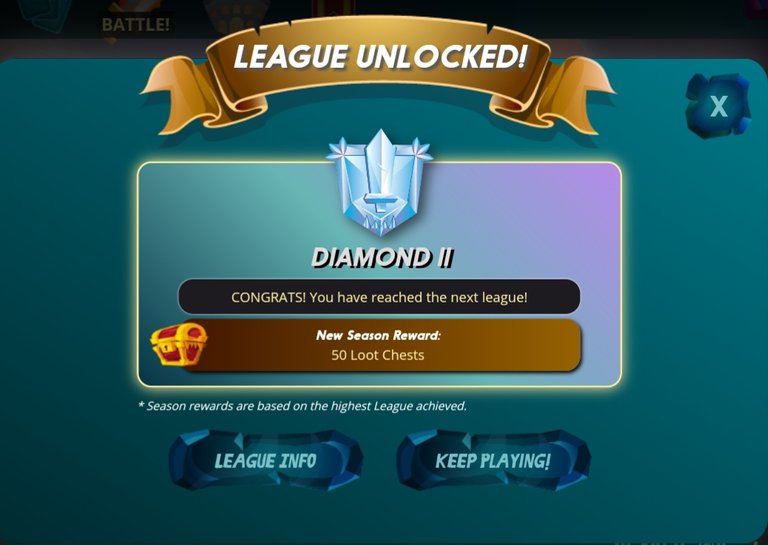 Anyways, that didn't last long as I was immediately pushed back to DIAMOND III afterwards. T_T

Win-rate wise and if nothing changes, this season could be my lowest with a current win-rate of only 42.41% or 95 ranked matches won out of 224 total ranked matches. T_T

Reward-wise though, today was honestly one of the best one I have seen: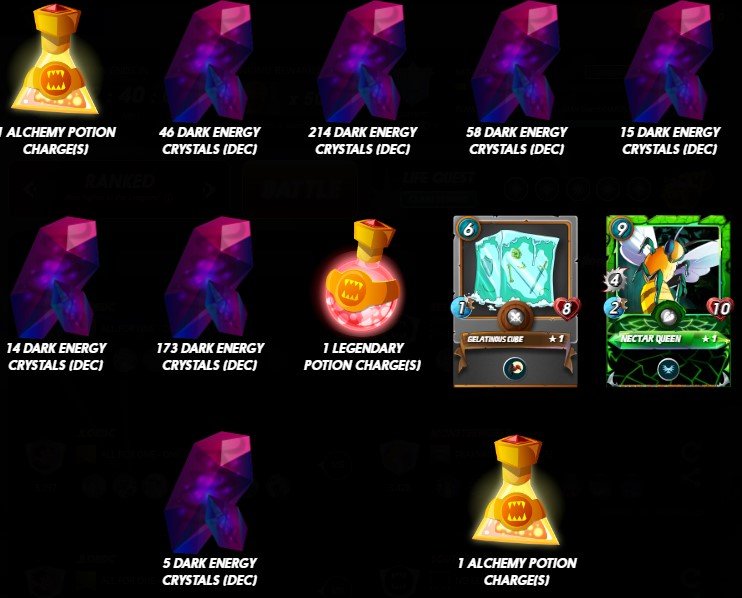 Almost all chests as DEC rewards with 2 chests containing even 3-digit DEC's with 2 chests around 50 DEC. Honestly I wouldn't mind if all my loot chests in the future would be similar to this. I just don't have any use for the POTIONSSS.