Small achievement! Nevertheless still an achievement! XD
Today I finally managed to reach the DIAMOND leagues and secure at least 40 Loot Chests for this season.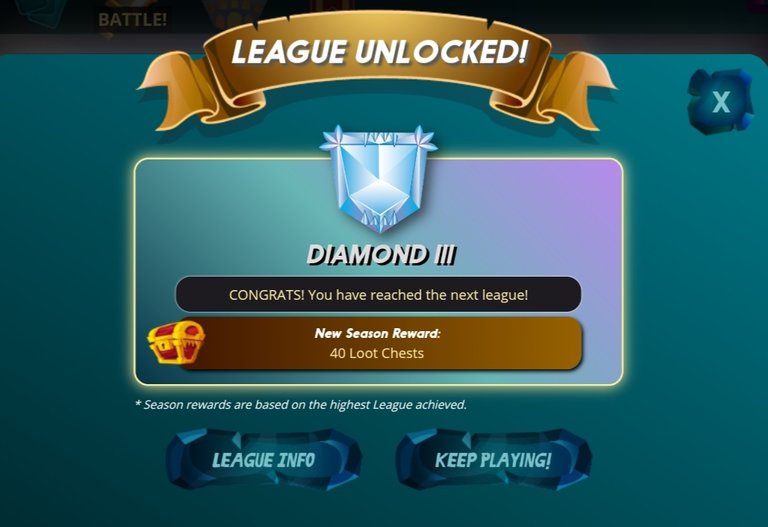 Compared to the last seasons though especially the last 3 ones, this season is one of the fastest I have reach the DIAMOND leagues.
So far I have yet to have long losing streaks (not in any way hoping to have one but I am bracing myself for tomorrow or the next 2 days).
At the moment, I have a surprising win rate of over 50%. 54.5454% to be exact or 102 wins out of 187 total ranked matches. Not that high to some but my average win-rate is 42% so I am now bracing myself for tomorrow since I expect that number to go down. Lol