Took me like 10 days just to advance from CHAMPIONS III to CHAMPIONS II league. Lol Still I'm very happy that my LOOT CHESTS rewards for this season has finally increased from 80 to 120.
At this point, I'm honestly looking forward to getting a rare gold card instead of a legendary card at the end of this season. Of course it would be 100 times better if I get a golden legendary to automatically increase the Collection Power of my other account by 75000! That would put that account from DIAMOND III rewards (250,000 Power) to DIAMOND II rewards (325,000 Power).
I probably would not get one so keeping my expectations to at least ANY golden rare card. Two or more golden rare pleaseeee! XD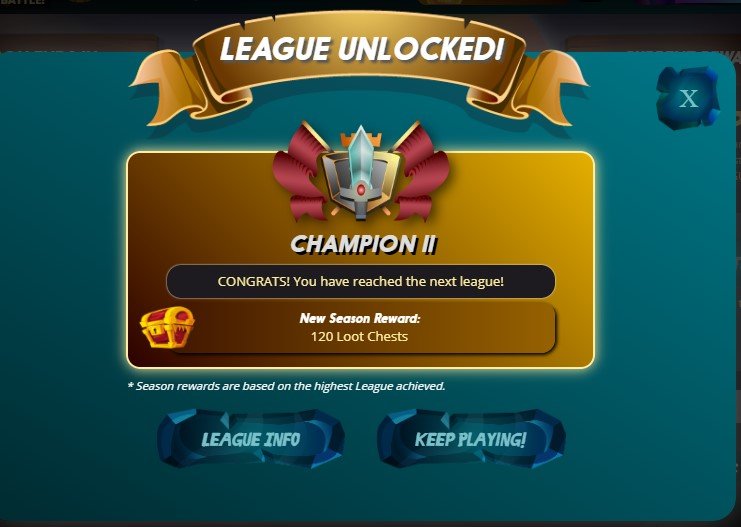 I also got really lucky today that I am now halfway towards CHAMPIONS I. Again, with only less than 2 days left remaining I probably would not make it to CHAMPIONS I. I also strictly stick to my 25% ECR consumption a day or about 30 ranked matches daily so hopefully tomorrow I get matched up against opponents I can easily beat.