Given my 8 days of having 10-plus-long-losing streak per day (I'm not even joking here, for 8 days I have had 10+ long losing streak. Out of 30 ranked matches per day I just win ~8 times lol quite sad actually).
Anyways, I'm just glad I was still able to end this season in the DIAMOND I leagues. Almost lost all hope getting that 60 Loot Reward Chests but fortunately was able to advance today to the next league albeit it didn't last that long. XD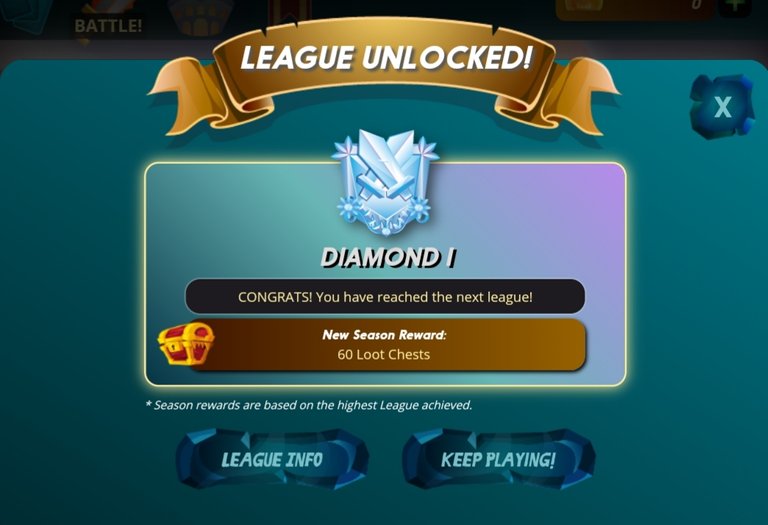 4 days ago my win-rate for the current season was at a low, having a win-rate of only 38%! XD
With less than 2 days left before the current season ends, my win-rate has finally started to increase and heading back to my average win-rate per season of 42-44%.
At the moment it's at 41.70% or 171 wins out of 410 total ranked matches. I suspect this is the game's way of retaining their players. XD I for one honestly almost lost interest with this game after having a 10-plus-losing streak for 8 days. They are now finally giving me some wins to make me still play the game. Lol With very few DEC-wins per match won though since we are now nearing the end of the season.
Still, it was quite nice to retain a win-rate of around 42% per season.