I did seriously consider staying in the DIAMONDS league for this season in hopes to get some of those sweet UNTAMED PACKS from the leaderboard season rewards, but looking at the current leaderboard for the DIAMONDS made me consider it. There's a good chance that I will only get the 5 UNTAMED PACK rewards or only placing myself in the 26th to 40th rank to which I think would not be that worth it. XD
So instead I decided to advance to the CHAMPIONS league and at least increase my guaranteed loot chest rewards from 60 to 80 loot chests and also increase my 'daily quest' loot chest rewards.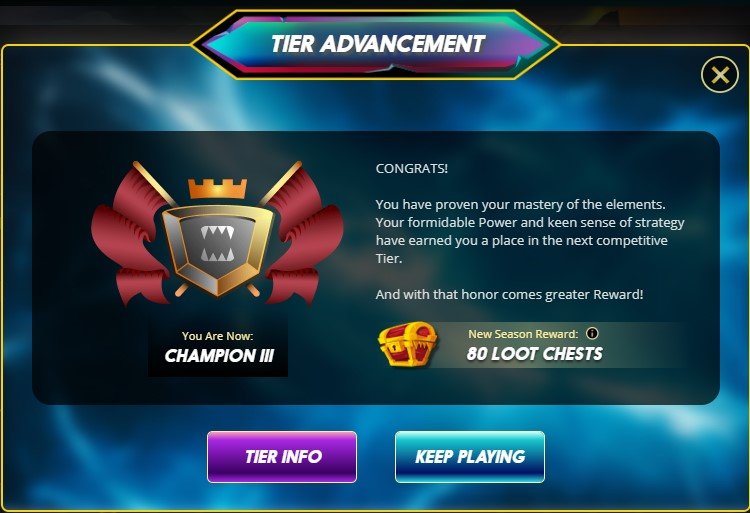 It was not an easy journey in reaching the CHAMPIONS league though since I have to suffer 'yet again' 8 consecutive loses after seemingly needing only 1 Battle Rating to reach the next league.
I went from 3699 Battle Rating (CHAMPIONS need 3700 BR) down to ~3550 after a series of consecutive loses. I think it was 8 more or more loses, made me almost throw my mouse again. Lol
Good thing I was able to redeem myself playing this afternoon. If there is one thing that didn't change this season after the 'Collection Power' update, it's I am more matched up against opponents I can beat in the afternoon rather than my matches in the early morning.