I'm not sure if I was the only one who experienced this this morning but while trying to complete today's daily quest, for some reason the SteeMonsters page keeps on loading and loading and would then give me this "can't reach this page" a minute or two after.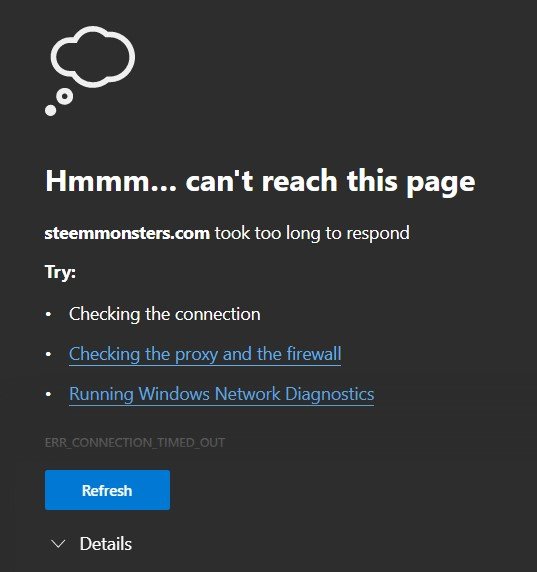 I immediately went to their Discord server to see if other players were experiencing the same problem but na~da, I saw no complaint there just some general random chats.
Also thought it was my network acting up since there was a storm near our region so I checked other sites I often go and ALL loads perfectly without even any delay.
Also thought of changing my web browser from BRAVE to CHROME and even tried accessing the game on my mobile phone and for some reason the SteemMonsters page is still acting up.
Like it would give me this finding opponents pop-up for a pretty long time and then 2 minutes after, BANG! I surrendered. T_T So I have to reload the page every minute just to go to the deck preparation stage so I can submit my team for the match.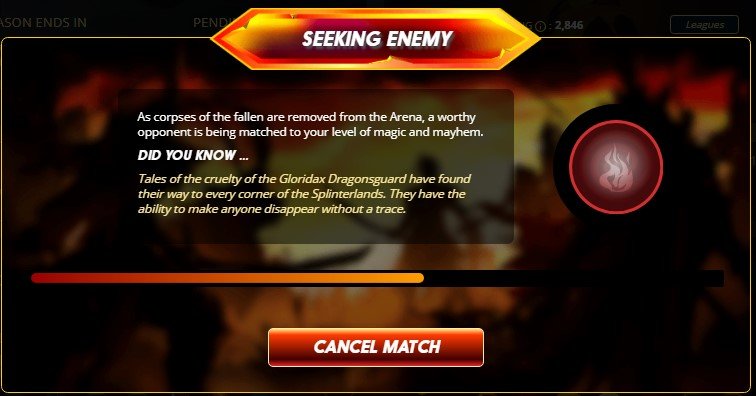 Fortunately though, it is now okay as I have already finished my daily 15 ranked matches on the afternoon. So I'm not sure what happened this morning. XD