First things first I AM BACK! Not that anyone would miss my daily blog posts though. XD Just a little busy the last few days.
Anyways, I was still fortunate that I had already climbed the CHAMPIONS III league and guarantee myself with 80 LOOT CHESTS. This is the first time in a pretty long while (probably over 6 months) that I only finished the season in the CHAMPIONS III league instead of my usual CHAMPIONS II end or on some lucky occasions ending the season in the CHAMPIONS I league.
Anyhoooo, wasn't expecting anything from those 80 LOOT CHESTS so I also wasn't disappointed with what I got. XD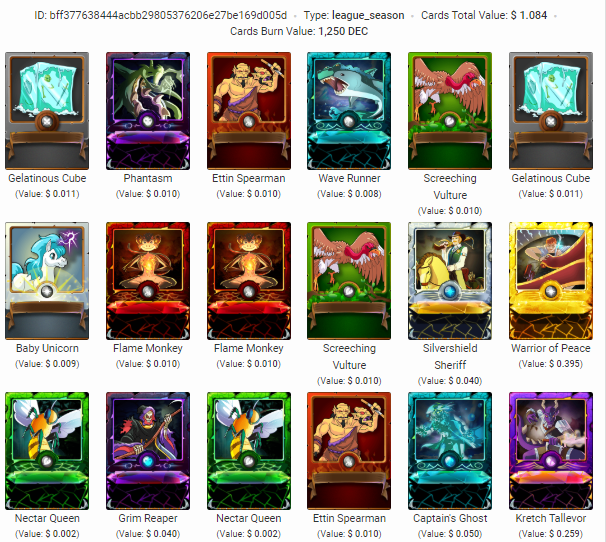 A total card market value of only $1.084 USD or a for sure 1,250 DEC total card burn value. It's mostly thanks to the lone COMMON GOLD card I got. XD
I didn't get any UNTAMED PACK which was honestly disappointing but at least I still get around 1000+ worth of DEC.