Well one season has finally ended. I for one really hate the last season after seeing an 8 day long streak with 10+ long-losing streak per day. It's the first time since I've started playing this game to have a win-rate in the 30's. T_T
Anyways, here's my season end rewards from the last season: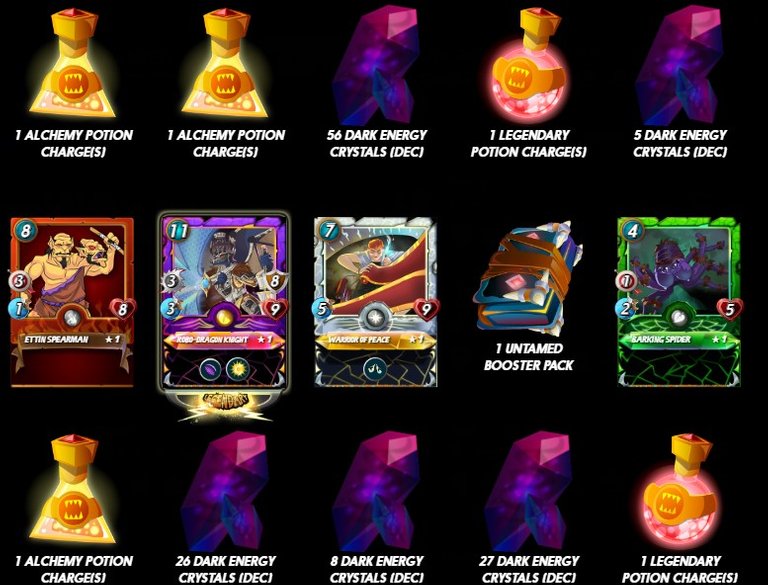 Surprisingly my season end rewards was a little decent. For starters I got myself a LEGENDARY monster card. Also got an UNTAMED PACK to which I honestly was hoping to get every time I open my daily and season end rewards.
Also got 1 RARE GOLD card which honestly makes this whole pull worth it. According to PeakD.com, the total market value of all the cards I pulled this season was at $4.297 or a total burn value of 3505 DEC. Not bad right? XD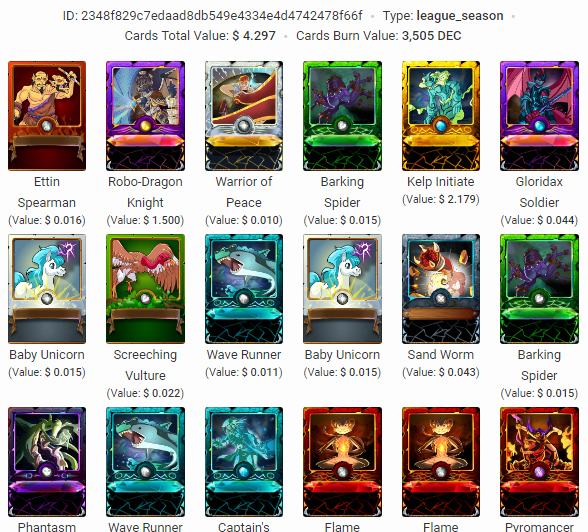 Also got some sweet EPICS on my UNTAMED CARD openings today so hurray! XD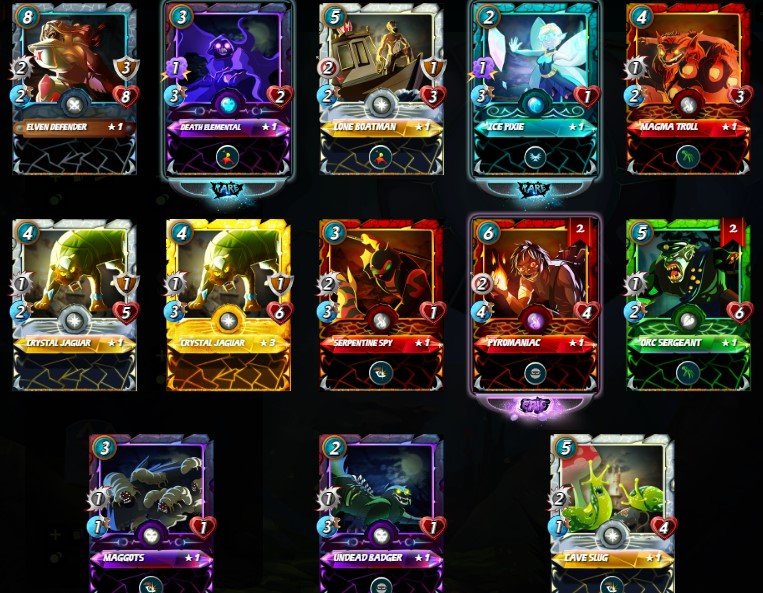 As for anyone wondering what's my win-rate last season, well as always the game manage to put me on season average of 42-44%. Last season from 38% win-rate they fortunately gave me some wins on the last days (sadly with little DEC's per ranked match won) and ended the season again at 42.79% or 202 wins out of 472 ranked matches.