No CHAMPIONS league again last season but at least I got to secure my DIAMOND I league rewards or 60 Loot Chests once again. XD
I wasn't expecting much out of it but surprisingly this turns out as one of the best season end rewards I have ever gotten.
According to PeakD.com, it seems like the total card burn value of all the cards I have gotten is 4,440 DEC or around $5.722 USD in the current market value of those cards.
As to why I surprisingly got a 4000 DEC+ value unlike my usual season rewards, well I got not just one legendaries but TWO! Yep! Got two legendaries last season. I even got a RARE GOLD too! XD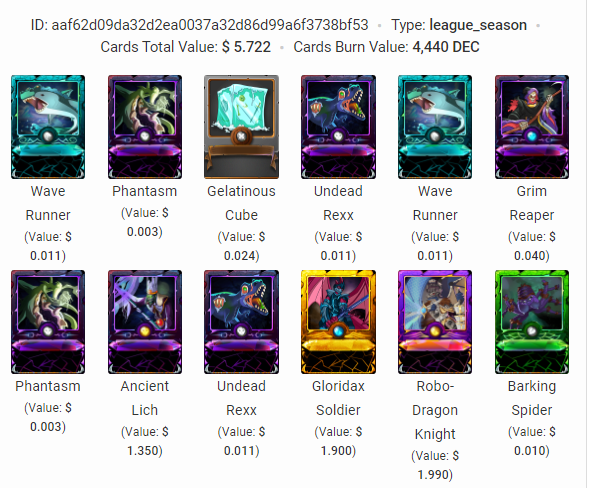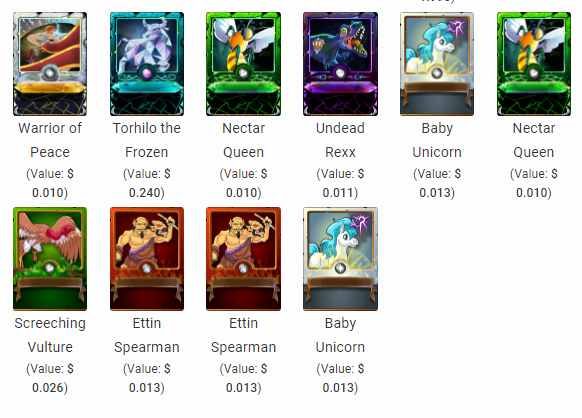 Sucks though seeing that legendaries are now only valued at 1000 DEC and EPICs at 200 DEC. Even rare golds are only at 2000 DEC compared to the burn values before. Still, a little glad I pulled this cards today.