I failed to reach the CHAMPIONS I league but the 2 Common Gold Cards and 2 Legendaries I got from the 120 Loot Chests from the last season make me quite satisfied with my season end rewards XD.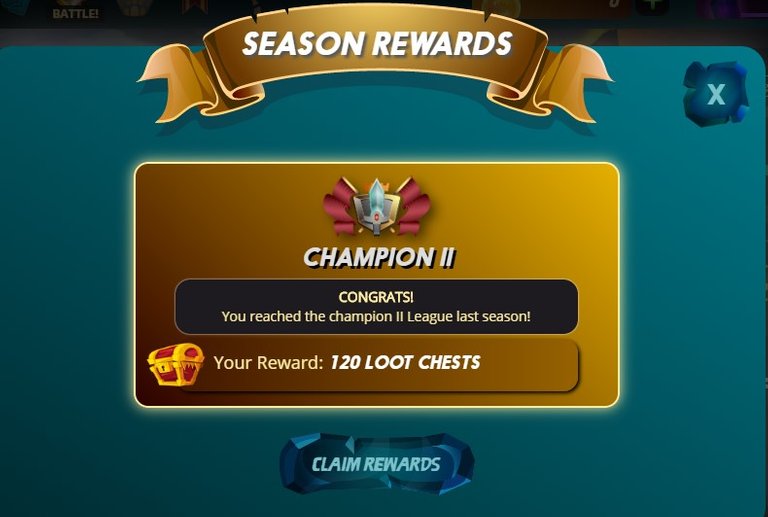 Overall, the estimated total value of all the cards I've gotten is at $4.714 or a total card burn value of 4305 DEC making last seasons reward to be one of the most rewarding end season for me. I normally only get common and rares even with 150 Loot Chests (CHAMPION I reward) before so maybe the change wasn't that so bad.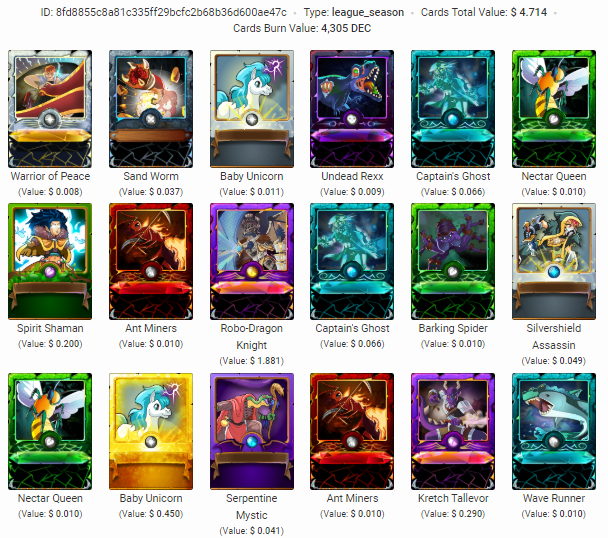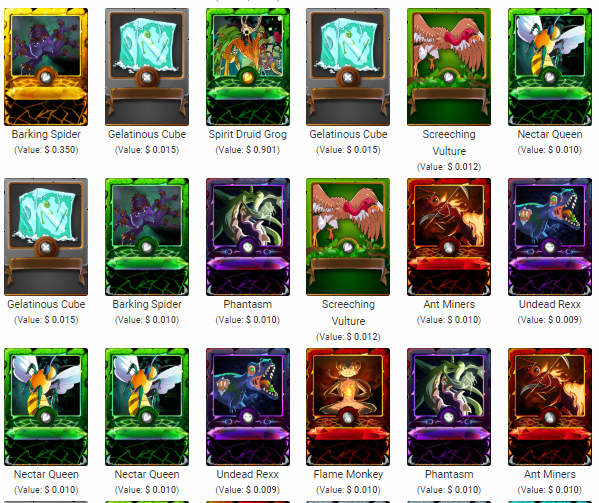 Also got 1204 total DEC from my season end rewards, so definitely one of the best season end reward since I normally only get around 500 DEC reward. XD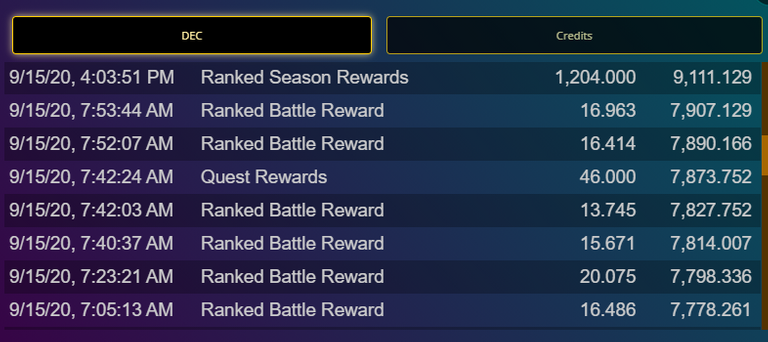 Above all, the reason why I'm really very happy with my season end rewards is because I have now finally leveled up my Robotic Dragon to level 3 and get that "Return Fire" ability.