13K while doing nothing much today.
I haven't been feeling 100% today so I just watched some TV and played some #steemmonsters. I'm not doing too well, winning maybe one out of three games I play. But I'm in the gold league so I make 30 - 50 DEC for each win. The season will be over in two days and I will get 26 cards for the end-of-season reward.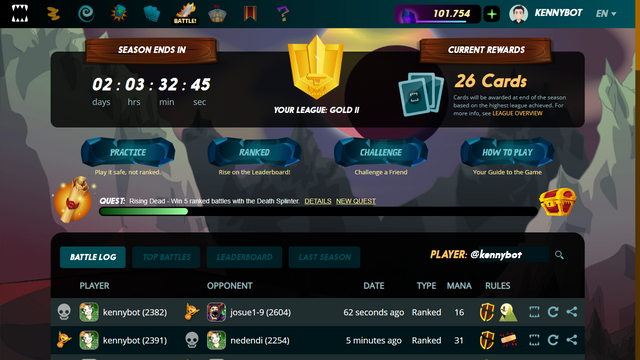 I also watched a few episodes of Black Mirror. I think I've seen them all now. It's a pretty strange show, kind of like the Twilight Zone, but updated to include the latest technology and possible inventions in the near future. Is anybody else watching Black Mirror?
I hope you all had a nice day! ❤👍❤


13127