7K on a gaming day!
I got my exercise from taking a long walk. It was cold out but not too breezy and the half Moon above me looked beautiful in the sky.
I played some #steemmonsters today. I'm learning how to use the #untamed cards and getting used to the new rule sets. There are some battles with very low mana and some with very high mana. The low mana battles go fast since there are less cards battling, and the high mana battles put no limit on the pool of mana you can use to create your deck. New challenges!
I got these four cards as a daily quest quest reward. Three out of four are rare and two out of four arm from the untamed.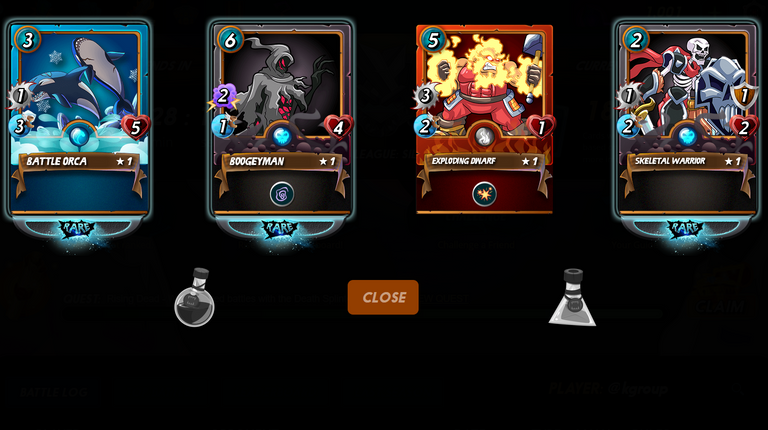 I did some steemmonsters business with the charming and beautiful @dearw. I think we're both happy with the outcome of our transaction. It was such a pleasure doing business with her! ❤
I hope you all had a great day! ❤👍❤


7807