---
Hi everyone! Well, if .51 was not cheap enough for you yesterday, how about .48 for an Untamed pack? I was just on Splinterlands opening my season rewards loot chests and I checked the price of packs on https://MonsterMarket.io and I could not believe they were .48!!! This is so cheap! I need to level up all my Untamed cards so I might as well have some fun opening up these great packs using potions. I love opening them up, it feels like it's Christmas time or maybe your birthday! LOL! I am also here finishing a daily quest which was Death! I cannot believe I beat the Mimosa Nightshade summoner! It was a great battle and a nice surprise! I will see you all again tomorrow with more of my favorite TCG, Splinterlands!

Please do not forget about the current #steemhostiletakeover! Support the Steem community by voting for our Steem witnesses, not Tron's sock puppets without pictures or purpose. Check out this awesome video of who the top real Steem witnesses are by olegw HERE. You can also show support on Linkedin and Facebook with your voice and STEEM hashtags to Justin Sun! Let's go Steem community! We got this! Together we are strong!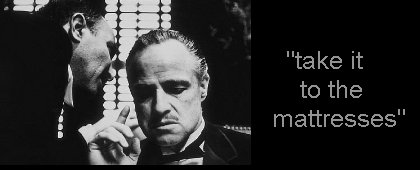 Steem On!

Splinterlands Discord HERE
Facebook Facebook GroupHERE
Splinterlands Official Facebook Page HERE
Splinterlands Telegram HERE
Immortal Gods IG - HERE
YouTube Splinterlands Content - HERE
3Speak with a Splinterlands Community - HERE
Splinterlands Dtube Content - HERE

I wish you luck in your battles and daily quest loot chests!
I will see you all on the battlefield!
May the Monsters be with you.
Splinterlands Rep



---
▶️ 3Speak