Yesterday it happened again. Another Untamed packs was given to me for free by just playing the game and completing the daily quest. Onyx Sentinel, an epic card, was just a nice bonus.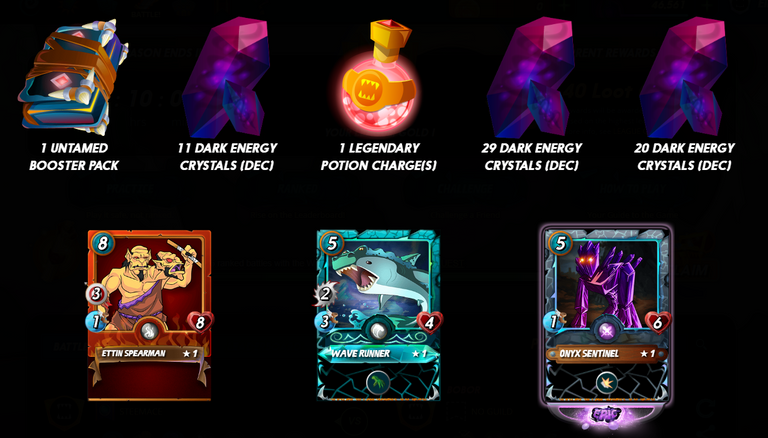 Daily quests are a great way to earn packs, cards and DEC. Even if it would mean losing a lot of battles to just win five of them to complete the quest, in the end it's really worth it.
It takes time, but I think this way I stopped getting destroyed in the Gold league and actually started to beat players in the Diamond league. Not much is keeping me out of Champion league also, I only need to level-up my summoners. I still need a lot of DEC for that, but I am getting there.
Anyway, it wouldn't be fun to just hoard the packs and never open any. To really maximalize the possible outcome I bought enough alchemy and legendary potions and opened that one Untamed pack I got.
Did I open anything nice?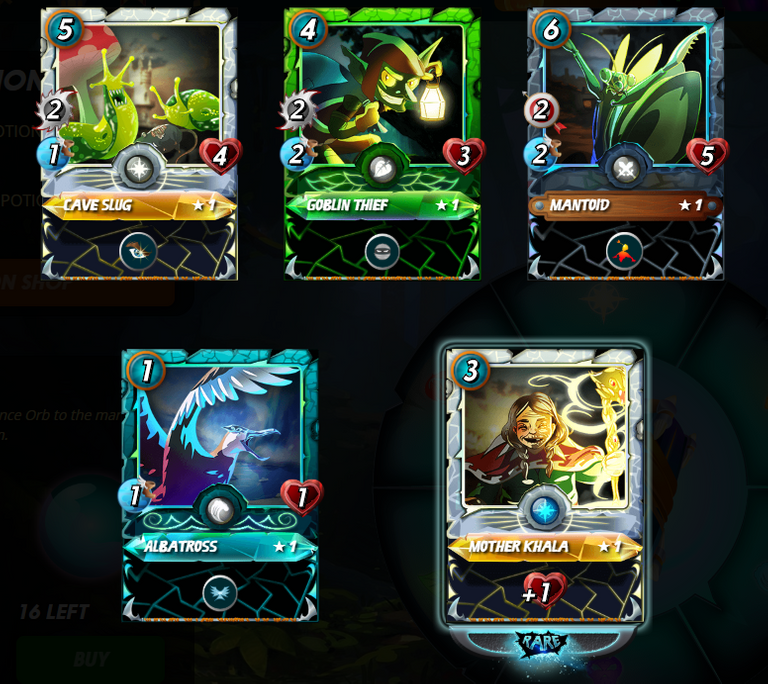 Well, just one rare.
Hopefully I will have better luck next time.
See you in Splinterlands!