I ended in Diamond I.
60 loot chests were waiting for me to be claimed.
What did I open?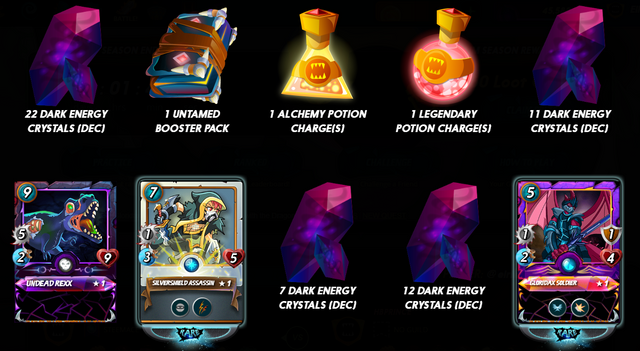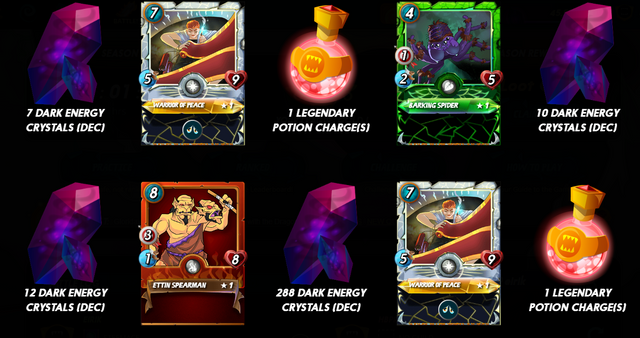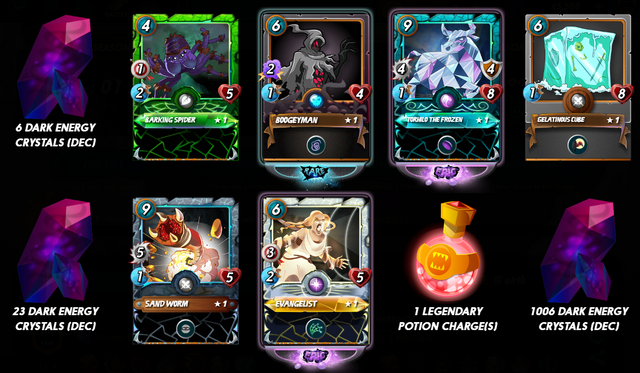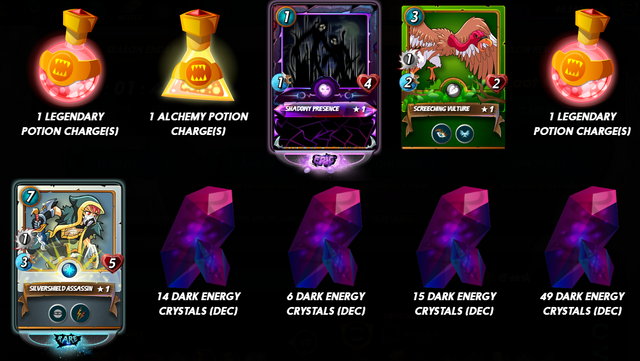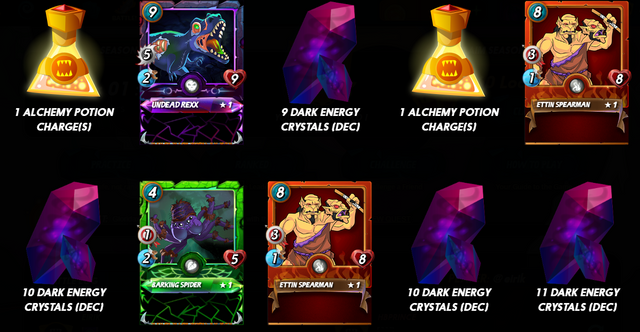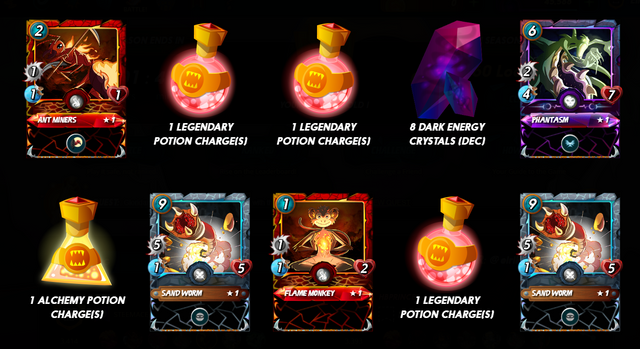 One untamed pack, big stash of 1006 DEC in a single chest, a lot of rares, epics and some new cards too! Pretty nice. In comparison to previous season this season is really generous to me in my opinion.
Only sad thing is that those Untamed packs are not eligible for the airdrop, but that would probably be just too crazy.
After this I wanted to complete my daily quest and to test some of the new cards, which I did.
From my observation Phantasm and Sand Worm are probably two cards that I will be using a lot from now on. Phantasm is, at least for me, a very cheap tank for the Death splinter and Sand Worm can hit really hard. With a good ruleset Sand Worm will really dominate any monster in the back row.
See you in the game!