THE PHANTASM
Edition: REWARD
Rarity: common
Element: death
Current Trade Value Alpha: $0.02$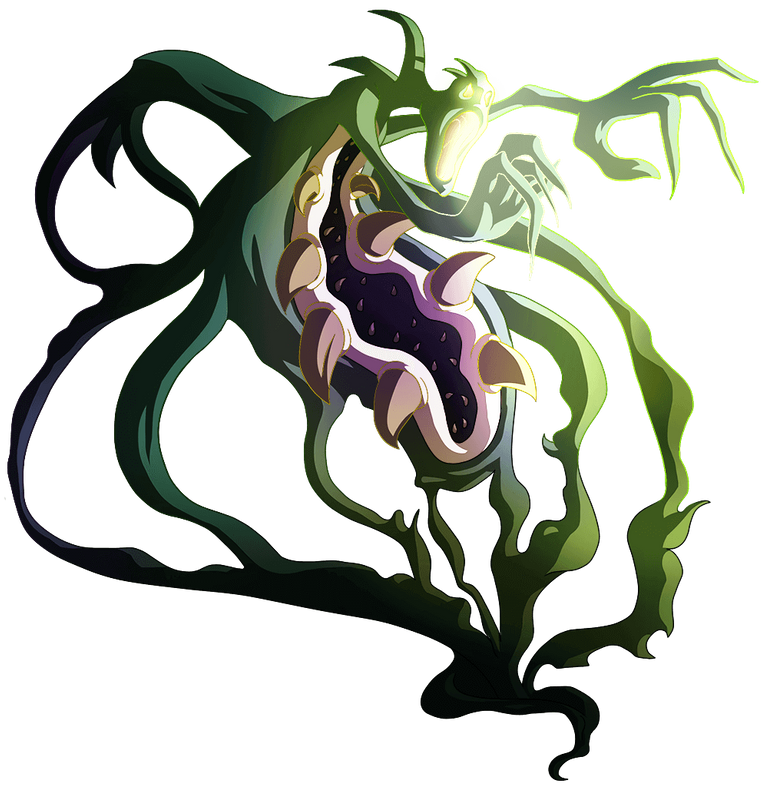 Many of the creatures of Mortis are terrifying and mysterious, even to the Dark Eternals themselves. When the Dark Tzar convinced him so many years ago to tamper with the rules of death, the Lord of Darkness never knew the true scope of the multitude of terrors he would be unleashing forever onto the Splinterlands. The approach of a Phantasm is never expected. They are always presumed to be a figment of their victim's imagination, until the pain begins. The pain is very real
src
Abilities
Flying
Return Fire
Retaliate
Well, Have you ever heard about this card or did you used this card? if yes then share your experience with this card in the comment section. if you asked me the same question about this monster then my answer will be No because i am not using my death summoner often instead of the quest. So today i am picking this monster which belongs to the death family and i got this card from daily quest rewards but i did not notice this card so i am going to explain this card.
So The PHANTASM is a COMMON Death Monster with a melee attack and lots of great abilities of flying, return fire and retaliate so the good thing is that you don't need to buy this card just complete your daily quest and you may get this card and can easily be upgraded to unlock these powerful abilities. However, i never used this card before and will use in my next battle i already upgraded this card to level 2 to increase the speed from 4 to 5 so if you used this card then please share your experience in the comment section.
---
Wave Runner
Edition: REWARD
Rarity: common
Element: water
Current Trade Value Alpha: $0.01$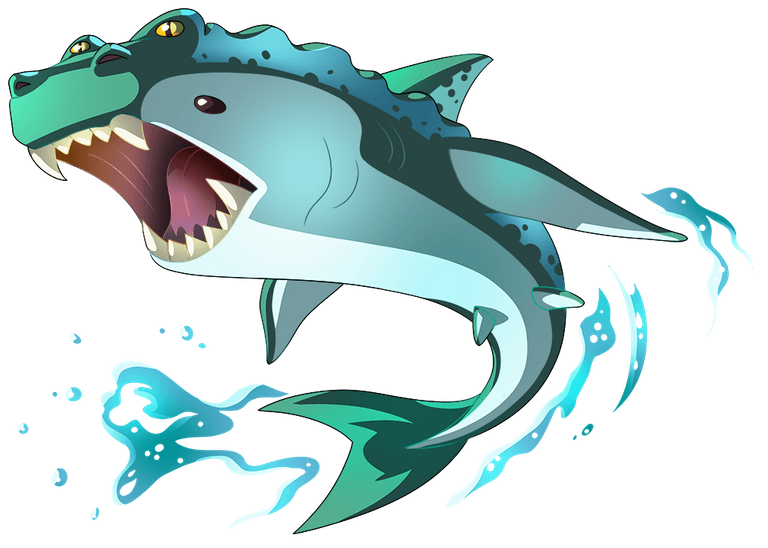 The Wave Runner sees not one but two sets of prey. The first set of eyes scours the ocean for a tasty morsel. The second set of eyes looks above to the skies for unsuspecting flyers.
src
Abilities
Well, so from quest rewards i also got the wave runner which is a COMMON Water Monster with its reach-ability that i am using mostly in odd mana battles. it is a great shark monster with its powerful melee attack better to use this card in odd mana battles and place it in the 2nd position and also it is a common reward card that you can easily get from daily quest rewards so at least upgrade this monster to level 4 if you have level 3 summoner.
---
OCTOPIDER
Edition: REWARD
Rarity: Rare
Element: death
Current Trade Value Alpha: $0.03$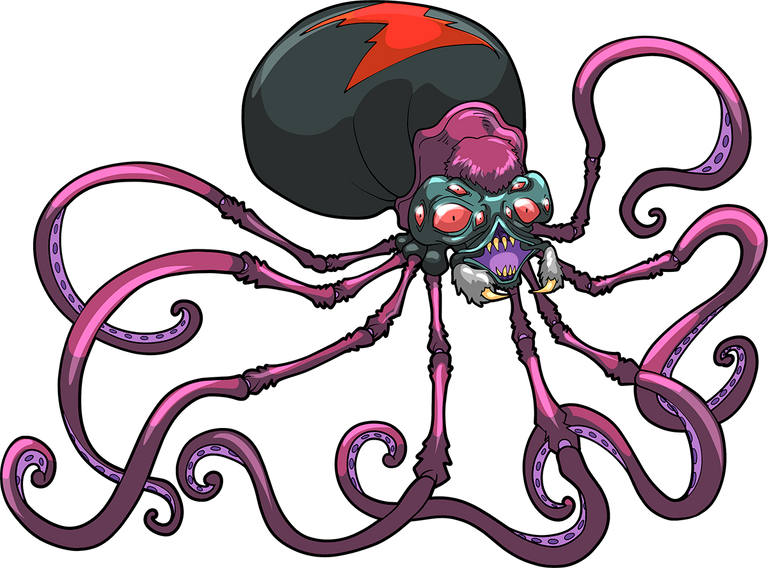 You may be thinking, "A spider already has eight legs… Why Octopider?" For one thing, the Octopider is much larger than a spider, closer to the size of an octopus. It's legs, although they can scurry like a spider, are actually the tentacles of an octopus.
src
Abilities
You may all know about this monster the great octopus that i am using mostly in high mana battles which is a great monster of death family that gives you more winning chances because of its ranged attack and demoralizes ability even at a low level like if you use this monster with beta summoner that reduce one melee attack of enemy monsters and octopider also reduce one melee attack but i will prefer to use this monster in high mana battles like in 40 plus mana.
---
League Unlocked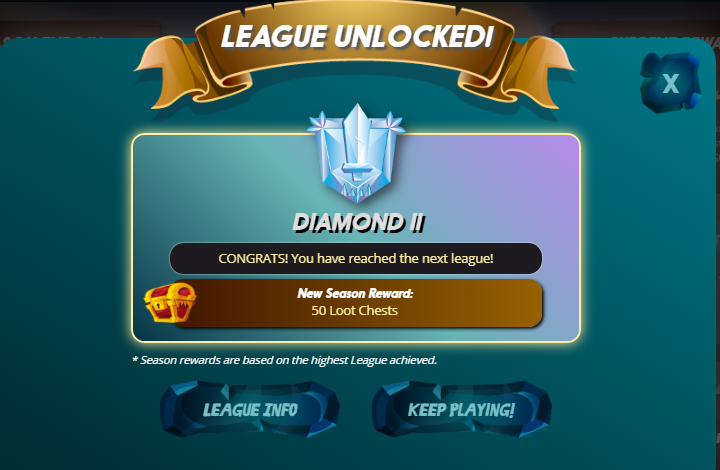 Still, there are 11 days remaining in this season and i reached diamond 2 league and on the way to reach diamond 1 soon but my target is champion 2 again because in the last season my league was champion 2 so i will try again to reach there to unlock 120 loot chest for the season end rewards.
---
Quest Rewards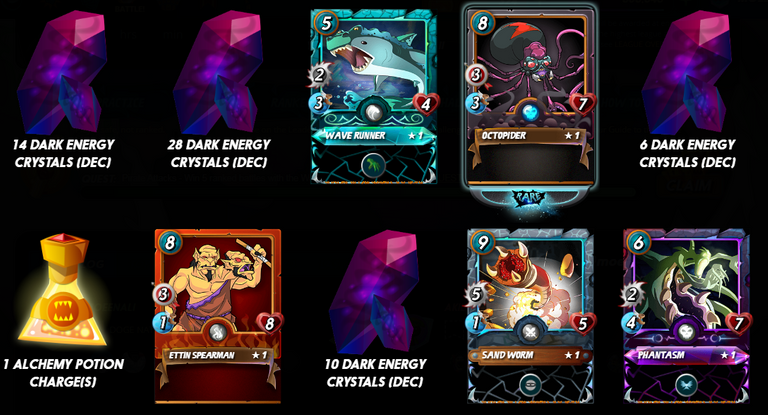 These are the quest rewards that i claimed today after completing the quest with water splinter and got these cards in which i explained some cards above. In rewards mostly you can see the common monsters instead of one Rare monster of death family along with dark energy crystal tokens in a small quantity and only one potion charges. So these are today's report of Splinterlands game see you tomorrow have a great day to all of you.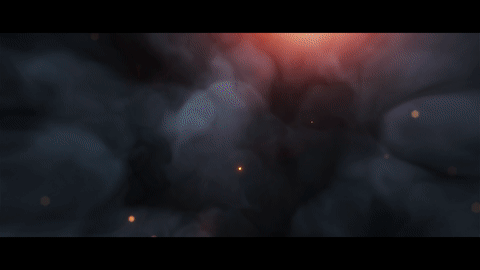 Thanks For visiting my Blog
Best Regards @moeenali
Posted via neoxian.city | The City of Neoxian