Helloooooooooooooooooo Friends, and Splinterlands Warrior!
How are you all, i hope you will be blessed and fine today i am here to share another post that will be for season end rewards that what i have got from the season end reward.
Last Season league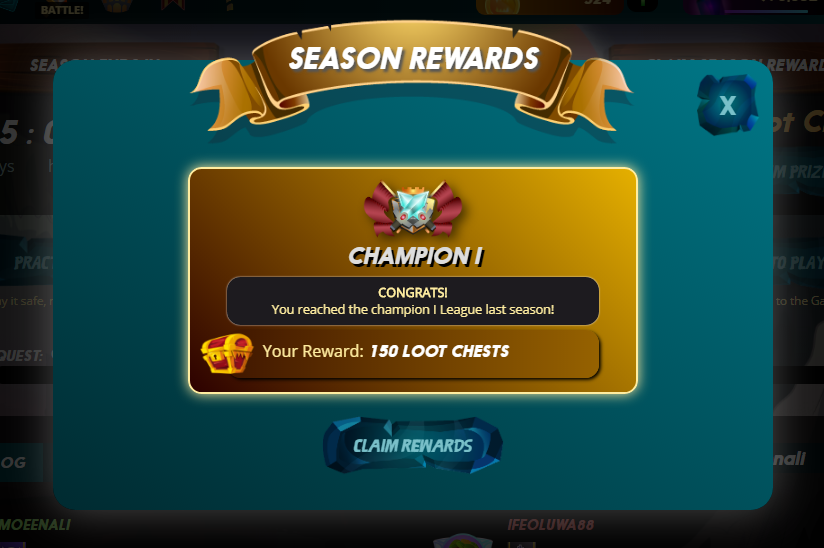 Well, after a lot of struggle and battling even just burn lots of my capture rate and finally, i reached to champion 1 league for the very and very first time before the season end and unlock 150 loot chest for the rewards. This is a great achievement for me because i never thought that i would reach champion league but i am grateful that i reached champion 1 league with my level 3 and level 4 summoners.
---
Season End Rewards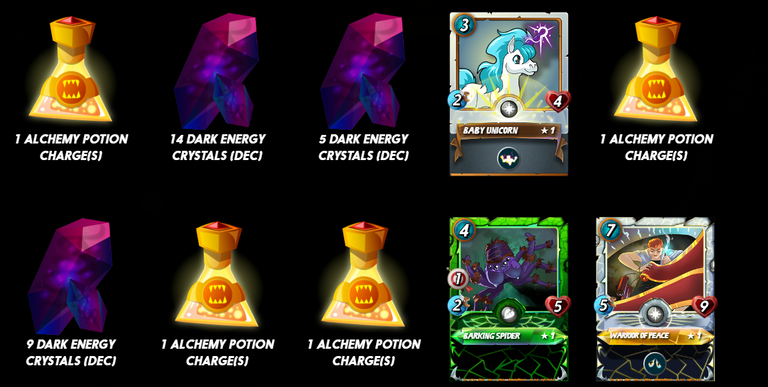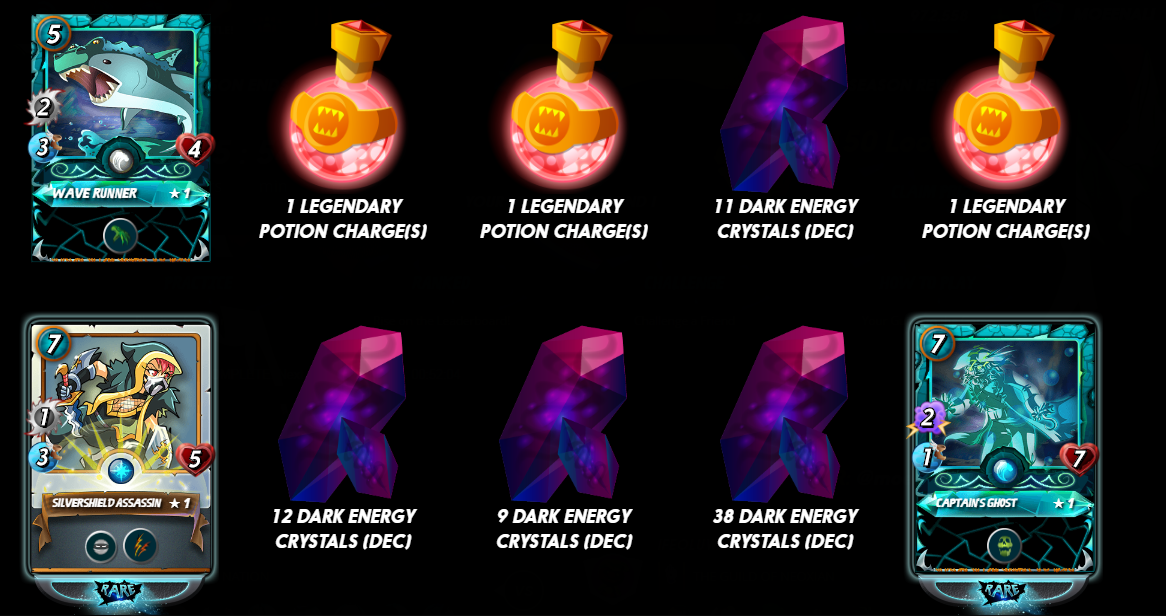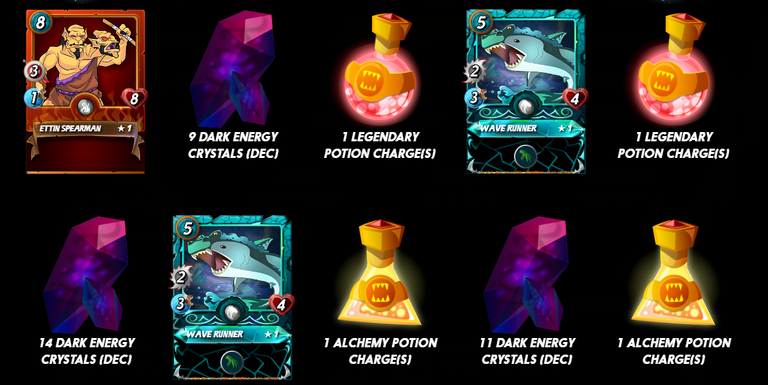 Well, after reaching champion 1 league the season ended after 10 minutes and i claimed these rewards in which i got lots of common, rare, epic cards along with potion charges and dec tokens so here you can see that two rare cards 6 common cards. so after getting these cards i will upgrade some of my cards that would be great to use in my upcoming battles and specially i will focus on the water deck.
---
ONYX SENTINEL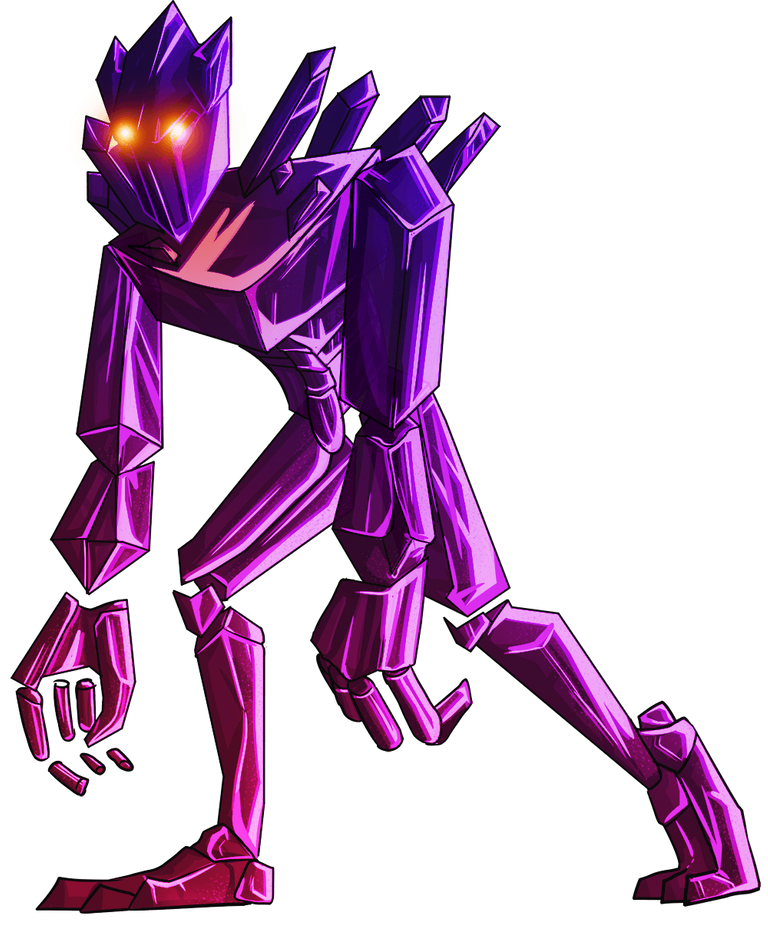 Long ago, a Dwarven king amassed enough onyx to create a single Diamond Golem, but his creation would not be controlled. It singlehandedly brought the Dwarf kingdom crashing down around itself, burying it in the ground for thousands of years. One day, long after the Splintering, a group of Kobold Miners accidentally freed the Sentinel.
src
Well, this ONYX SENTINEL is a new EPIC Neutral Monster that i never used in my battles because i just got two cards today from the season end reward which looks like a great monster with no attack but i like its powerful and strong abilities like a shield, void, and thorn and also a return fire ability even with good mana and life that you can easily use in low mana battles like up to 30 so i am happy to get this card hope to get more in the quest reward that i will upgrade to unlock the abilities.
---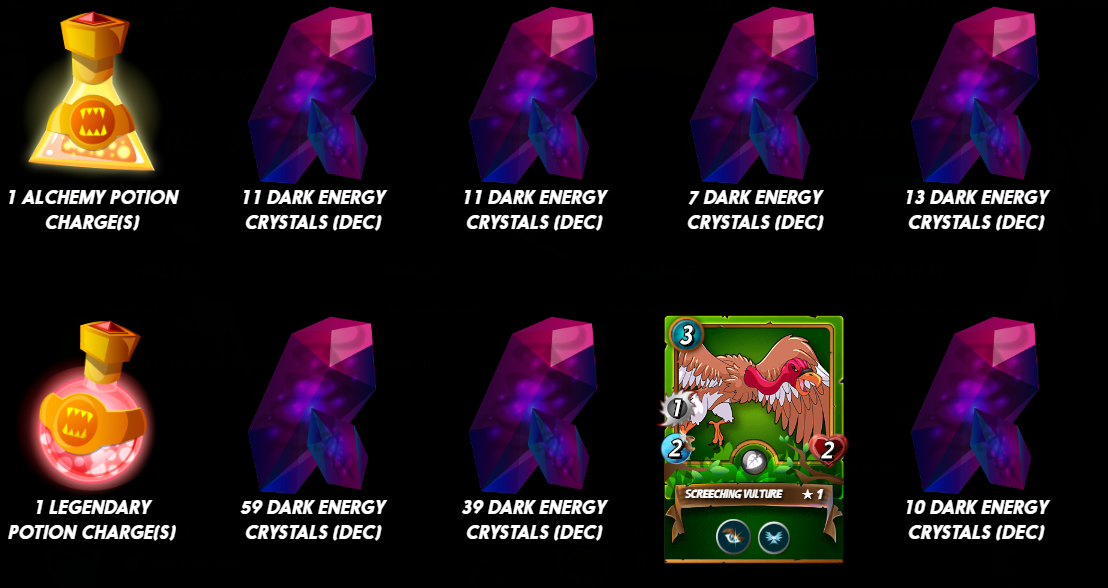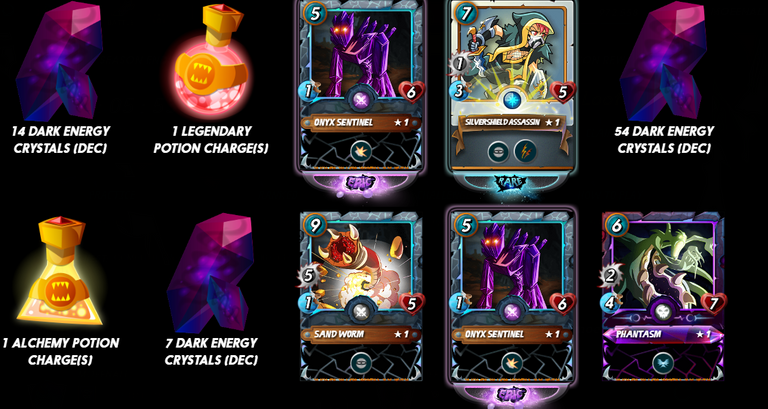 Here you can see the two epic cards that i explained above which is a great monster that i will use in my upcoming battles. Also, i got some common cards like silver shield assassin, sandworm, and phantasm.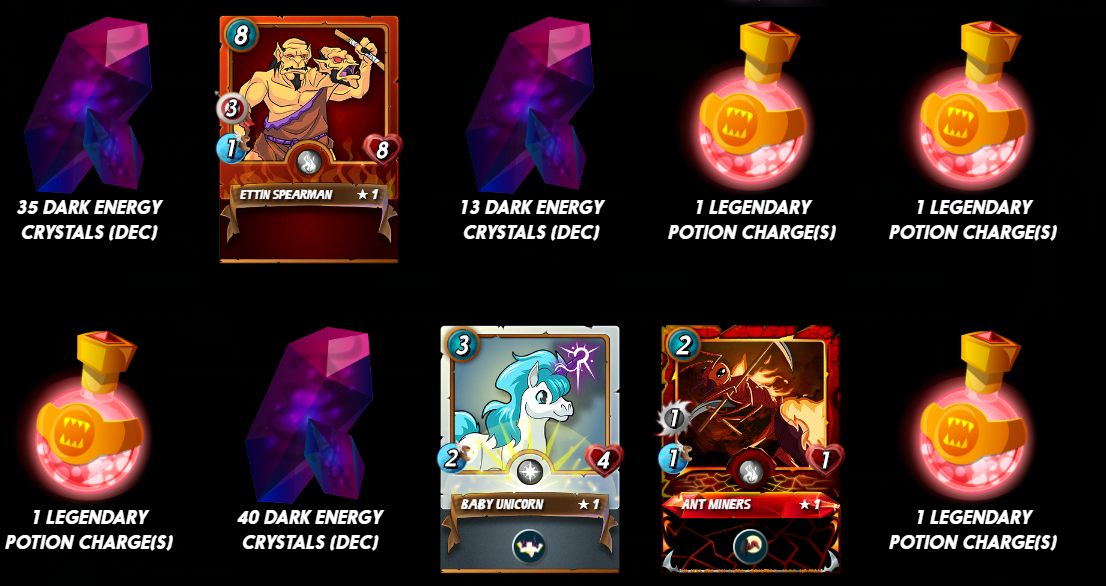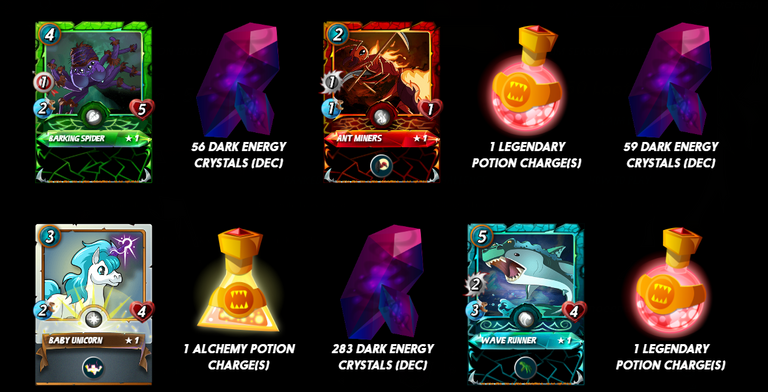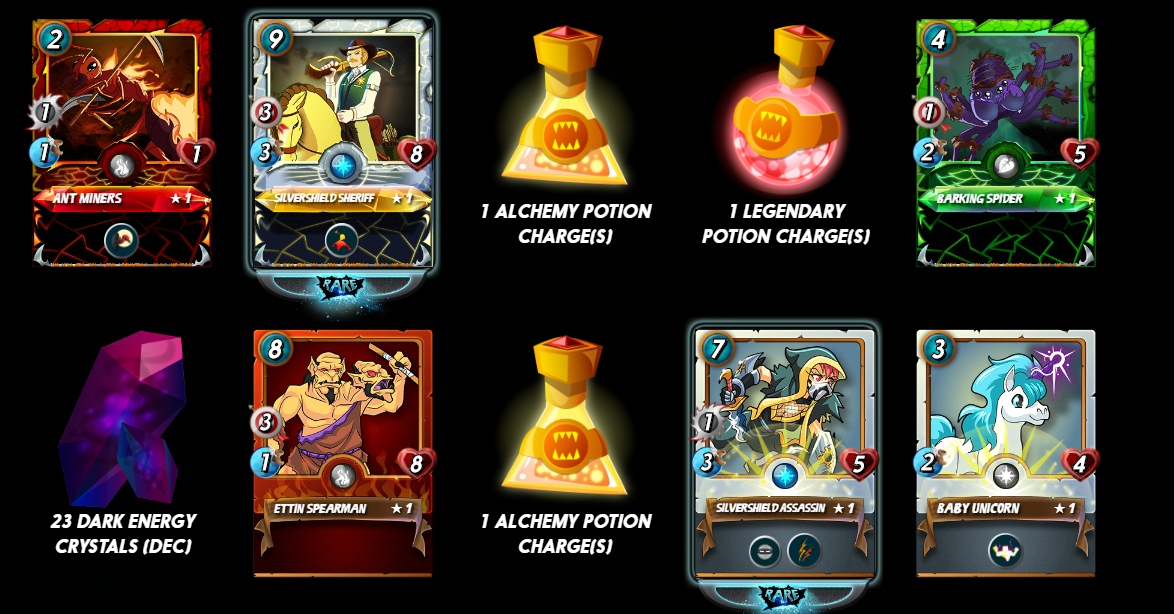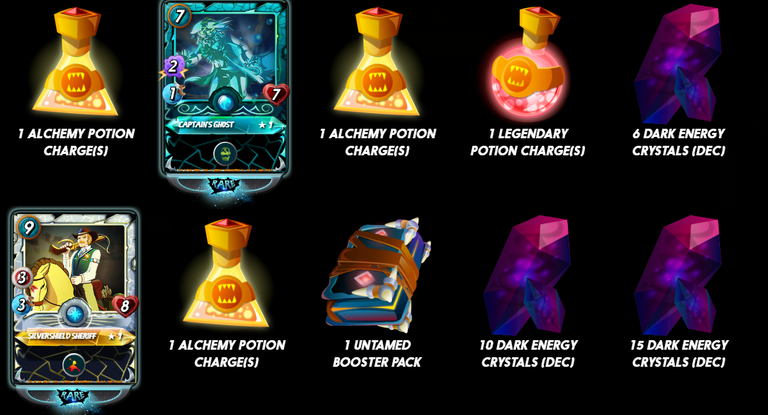 Here you can see some rare cards like 4 of the rare cards which include one untamed pack also along with lots of potion charges and dark energy crystal tokens but i like the 9 mana rare card which belongs to life family and i like its sniping ability with range attack soon i will upgrade this card because i also have some cards and soon will get some in the upcoming quest rewards.
---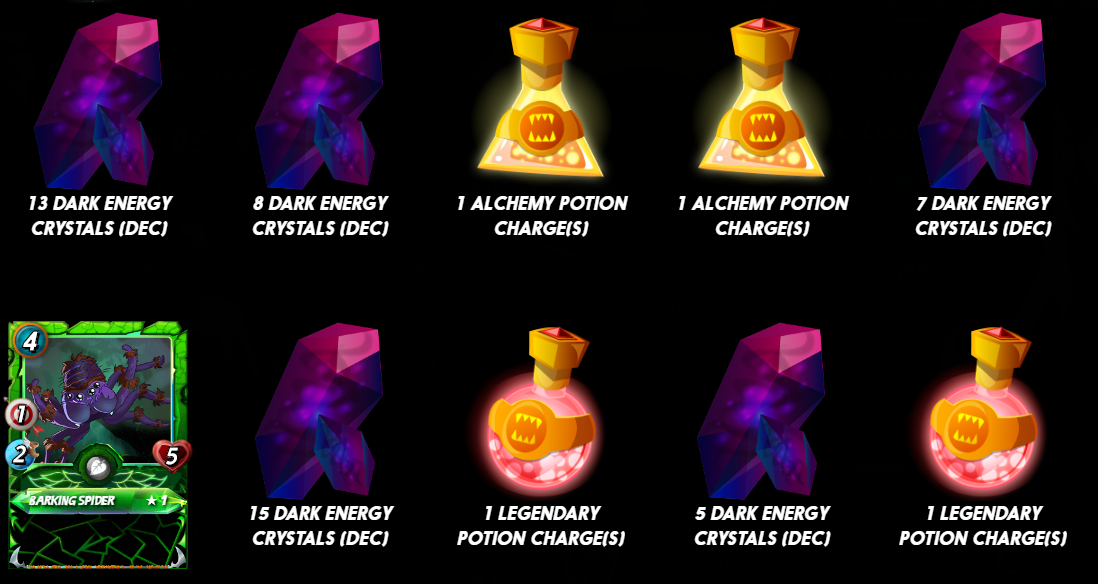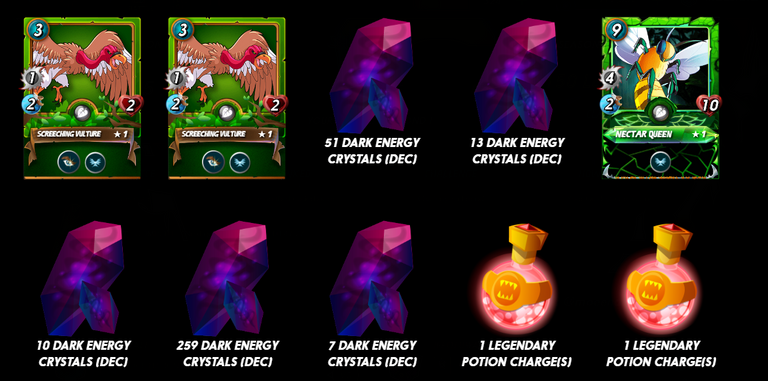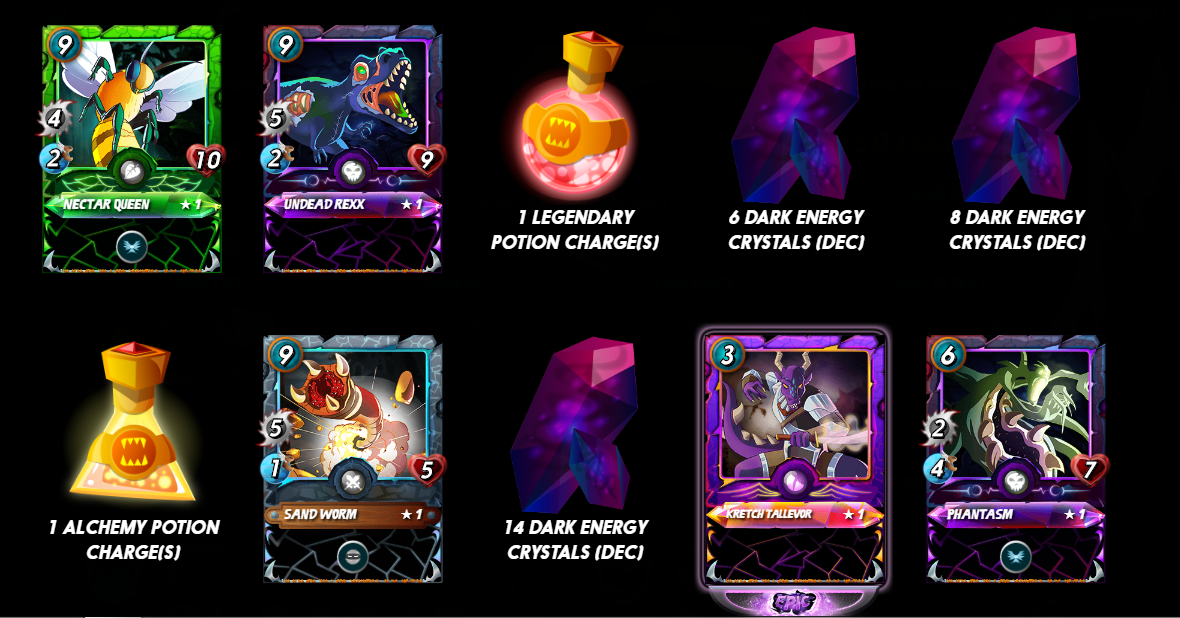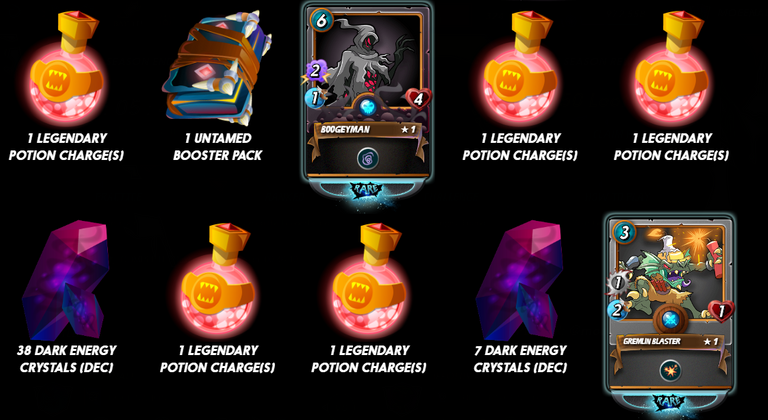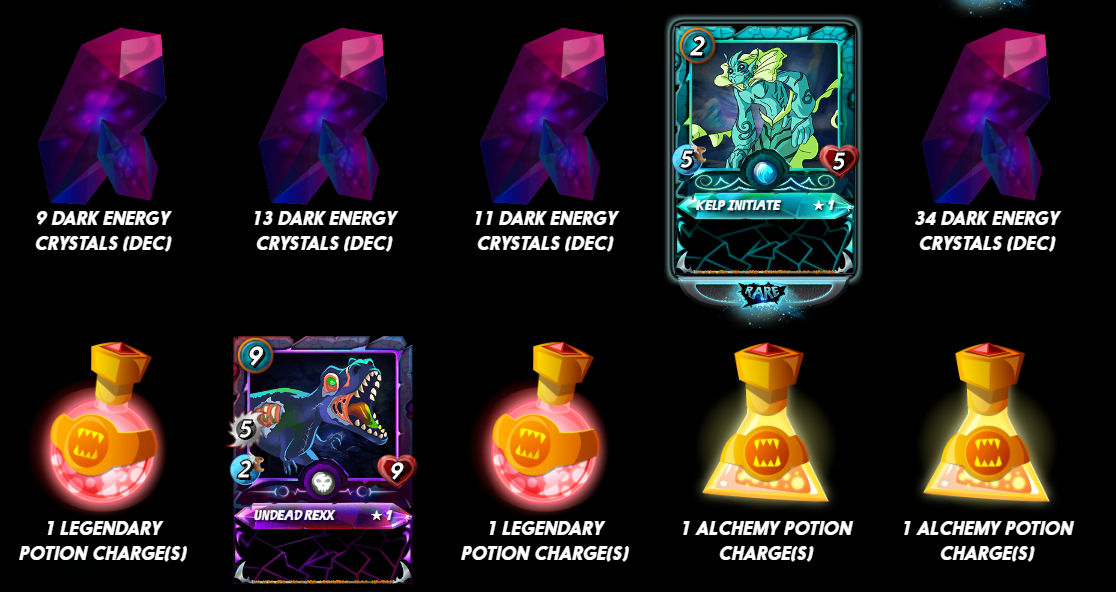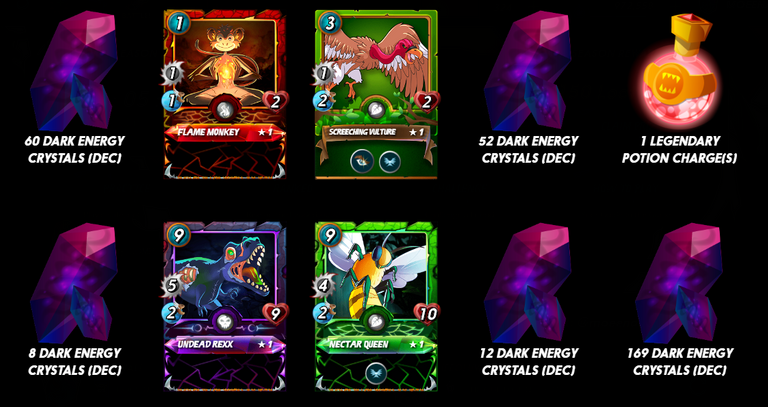 Here are some more rewards that you can see in the snap which include one epic dragon summoner and 2nd untamed pack that i already opened today and got some nice rewards from it i will share it in my other post soon. Also, today i bought 575 untamed packs for the next untamed summoner airdrop soon i will make a post on it also.
These are the season end reward that i got in 150 loot chest with champion one league so this is enough for today soon i will share some nice reward with you guys in my next post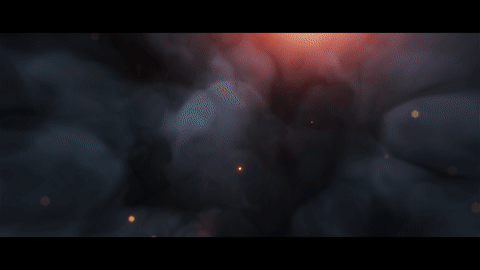 Thanks For visiting my Blog
Best Regards @moeenali