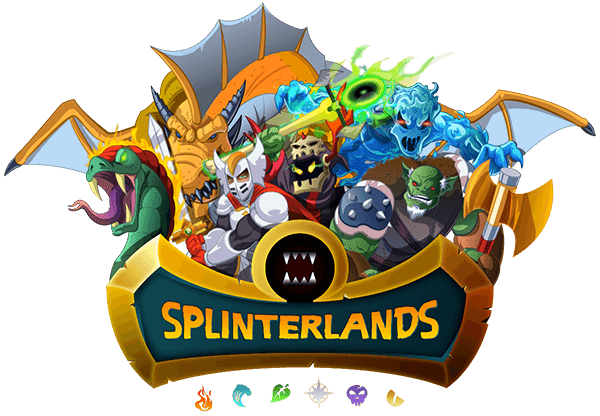 Hello, players hope you are well and caught the AMA this week. I watched it on youtube Matt showed up so it had some good info on what he is working on and some plans with the collections scores. I like the idea as is should lead to players investing more in the game. I know I got 110 packs last week for a bit more chance in the airdrop. Pretty cheap when you can get the DEC for less than 100. Once again due to nice gift from @clove71 this giveaway is now 2000 DEC. To enter just leave a comment about the battle I recap, the game, or the AMA. Just saying nice or good job doesn't get you in the draw so this week only a few had a chance.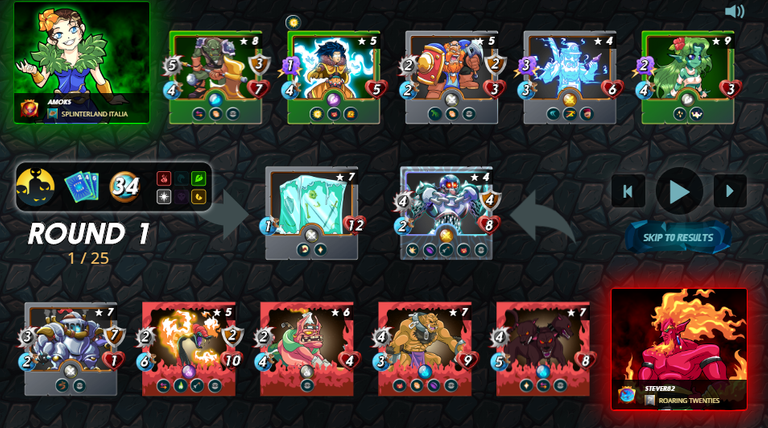 This is the fight I picked this week and the point of it was to show you that you have to be ready for the ruleset. This a Champion 2 battle and the cards are close leveled. Yet who is going to win? You can watch it Here round 3 is wroth it pretty funny what happens. The rule set is Super Sneak and Even Stevens with 34 mana. I thought about going with Yodin but stuck with Malric this time to get that extra mana for the big guys that you can play in this format. My line up is pretty simple, the best tank upfront with secondary one having healing. Then put in the big hitter followed up with a good mana cost, then a guy with armor and retaliate followed by a pretty safe play here thorns and that much armor is great for this match.
None his line up is a bit odd for the rules. Mages at the end are easy targets to kill. Also, 3 mages in this match are a bit odd but could maybe work but I have a void tank. His team has a speed buff but is kind of on the slow side. The tank is a bit odd as it can't fight back and while it could last with the healing it was odd to make be the target of just one. Maybe you can tell it doesn't go so well for him.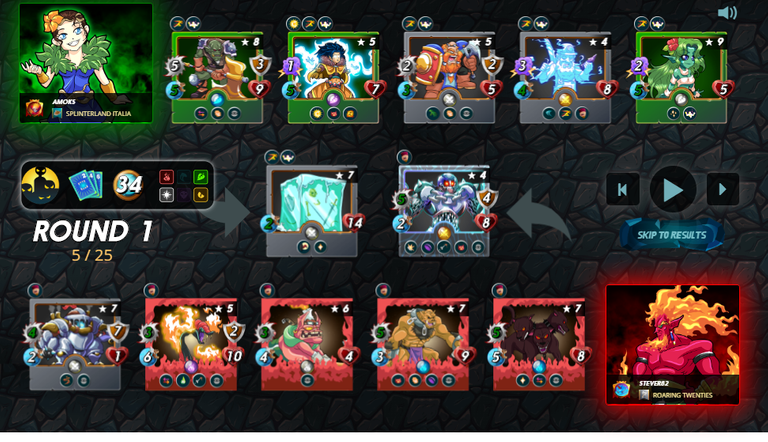 Here we are after all the buffs. While he got a little faster still too slow. That healer at the end is going down fast and in general, he is going to lose a few guys fast.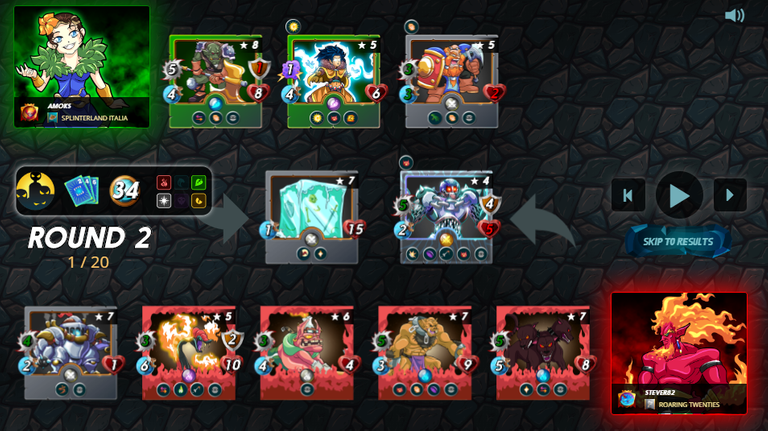 Round 2 and look at that all those high-level guys are just gone. He got a stun on my Chain golem but didn't matter much. Sure I am going to lose someone this round but overall this match is over and it is just time to finish him off right.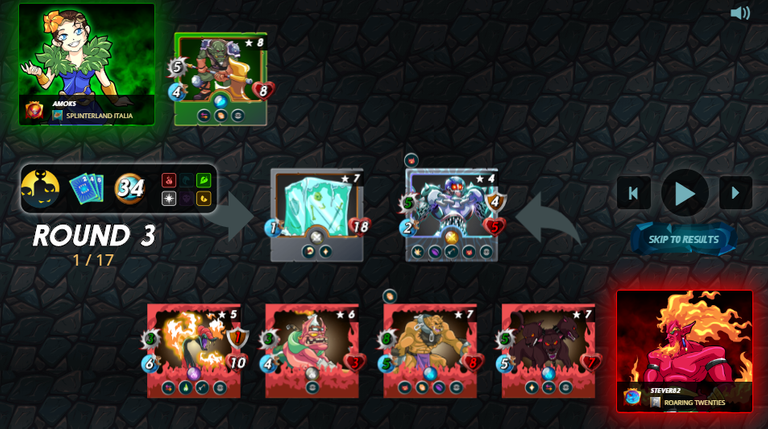 It is round 3 is the last one but it starts out with a pretty funny back and forth. In the end, the last two guys kill each other with a retaliate after retaliating. It was one of the reasons I shared the battle that was just funny to watch so hope you clicked the link.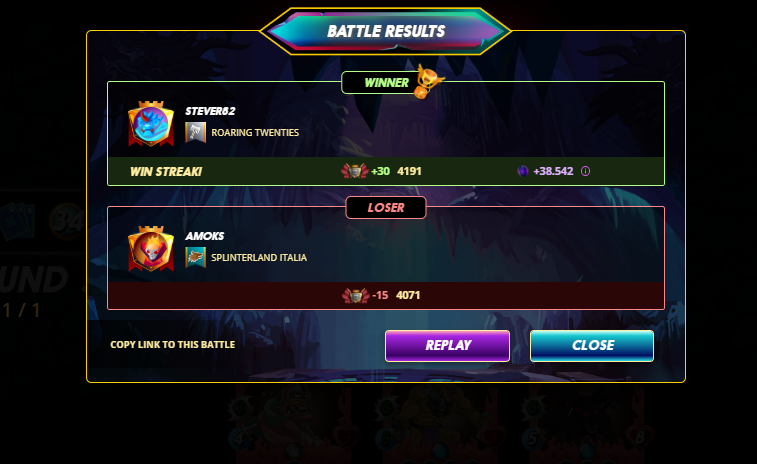 Once more the reason for sharing such an easy win was to point out that if you don't look at the rulesets and adjust your team you can lose really bad. That is a lesson that we all should know but even I forget sometimes. Just remember to use cards that work well in a format or that counter the normal set up. All mages can work in this formate sometimes just not those mages.

I hope that if you checked this out you enjoyed watching me win. I am open to some ideas to make this better. Would you like to see me lose some fights also? Let me know if you want the DEC on Hive or Steem as I will be taking entries on both. I will do the pull for the next post in a week. I will use a random name picker. Take care all. Oh and start playing if you're not sign up here if you use my link let me know I give out cool gifts.
Now for who won the 2000 DEC winner from the last post. I know I was a few days late sorry. Hive Link and Steem Link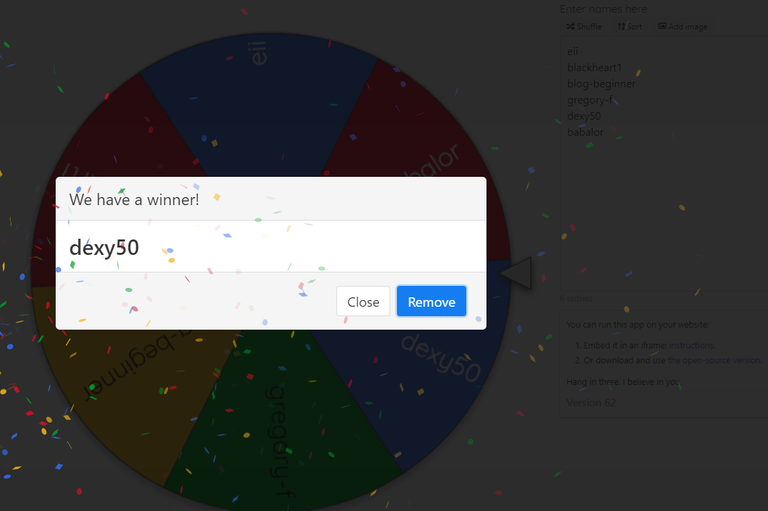 Congrats to @dexy50 good timing to win again.