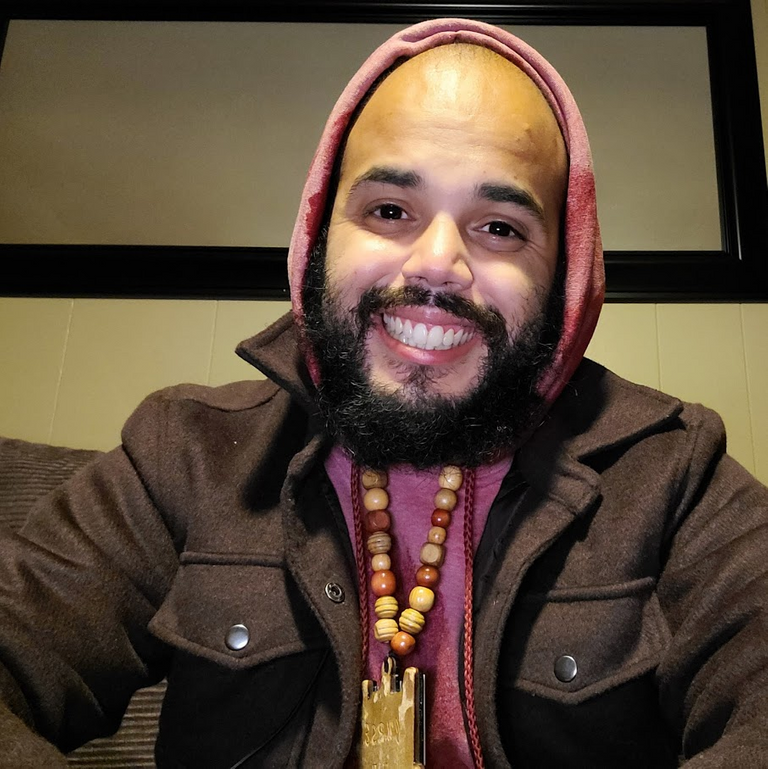 What's good, everybody, it's your boy, Charlie!
---
Today I took a fantastic exploration of my city with the artist Johnny Miranda Alomar from Oops! An Art Collective. Johnny and I met up with a local artist to discuss their new Electrical Boxes and proposal ideas for the upcoming Chicopee Cultural Grant Cycle. Johnny is providing his efforts with many citizens and organizations to lend their art and murals all over Chicopee. These two artists aim to paint historic images of our town on the boxes in the Center area. After that, I got the chance to speak with him to build my content creation business with Hive and expand the mission. Ultimately I have been bouncing around with my business, and it is composed of broad departments. @boycharlieplays is the leading business, and the @onestrong and @boycharliefamily projects allow me to create content, provide services for my clients, and establish my creator community base. A creator base needs space to put out their content and be funded and supported. Our area will provide media tools(computers and tablets) to create content on the blockchain.
As content creator @boycharlieplays, I post digital content on gaming and other topics for the @boycharliefamily fan community on various social media platforms. I provide information on the games I play, the products and merchandise I buy, and the services my viewers and fans might want to try for themselves. Through my online storefront, I provide merchandise for fans and utilize my platform to connect with avid gamers and artists of different digital mediums to promote our brands. Through Guided Workshops, I educate potential new creators on how to go about posting interactive and engaging visuals online on platforms that can boost their revenue and audience retention. These local brands and businesses can receive social media marketing management tools and services to promote audience analytics and strategic planning for their products.
As a School-Age Educator and Avid Gamer working on building my Hive Blockchain Content Creating Business I want to onboard more artists and creators and expand funding for the @onestrong creator space and member program. The @onestrong creator space will house me(@boycharlieplays) and the @boycharliefamily community to do videos, blogs, and community educational sessions. A @onestrong membership will provide computer access for residents, and I will teach residents how to join the platform for free to make their content. @boycharlieplays will be applying for funding to provide up to 10 creators access to my Hive Blockchain Workshop in Spring or Summer of 2021 in Chicopee, MA. This programming educates a team of new creators on how to post on the blockchain through multiple apps and frontends that will benefit their business analytics and income possibilities. @boycharlieplays will support these creators and introduce them to the tribes he participates in and how they can find their tribes that match their interests. Within this report, I will showcase the current tribes and DaPPs I join in and some of the content I've enjoyed within these communities. I will apply for the grant to give the city's media space within the next couple of weeks and wait for the response.
---

BoyCharlieFamily SplinterReport | Splinterlands - www.splinterlands.com
Splinterlands is a digital collective Monster card game built on blockchain technology. The @boycharliefamily has a Splinterland Guild recruiting active players to help with DEC and Guild Quest Bonuses. New members of the guild receive one further card upon joining from the @boycharlieplays Splinterlands collection. The BoyCharlieFamily SplinterReport serves as a collection of data from player @boycharlieplays as he weaves his influence over the Splinterlands Community. This whole Hive Gaming community needs more people collecting resources and building things, and I want my Guild to become stronger.
@boycharlieplays' Efforts to spread Splinterlands! Bringing the Arbors Kids into the Splinterland Guild! Pizza Party Dark Energy Crystal Tournament!
Recently we raised money for the Arbors Kids at Chicopee to get premium membership to this math game called Prodigy Education. With that inspiration, I decided to sponsor Hive accounts for the program to start playing Splinterlands for brain breaks too. We used Hive from the "@boycharliefamily account" to create the program "group Hive accounts." The plan is to purchase a Splinterlands spellbook for each tablet assigned to these groups in the program will be given one of the following accounts @arborskidsgroup1, @arborskidsgroup2, @arborskidsgroup3, @arborskidsgroup4, @arborskidsgroup5, @arborskidsgroup6, @arborskidsgroup7. They will participate in daily quests and help DEC's storage by playing with the group account. We will have tournaments for the students to compete, and whichever group earns enough for a pizza party first will win!
Daily Quest: FIRE QUEST(5 Ranked Battles with Fire Splinter)
We've got ourselves another Fire Quest for the @boycharliefamily Guild under @boycharlieplays. We took on five other accounts
@tgc-halcyon - BATTLE 1 MATCHUP - ODD ONES OUT - 19 Mana Cap
@cn-marlians - BATTLE 2 MATCHUP - STANDARD - 15 Mana Cap
@croblin - BATTLE 3 - - Mana Cap
@happy.smon6 - BATTLE 4 - - Mana Cap
---
One Strong Creator Group and the Integration of Hive Blockchain Content Creating into the Chicopee Art Scene.
---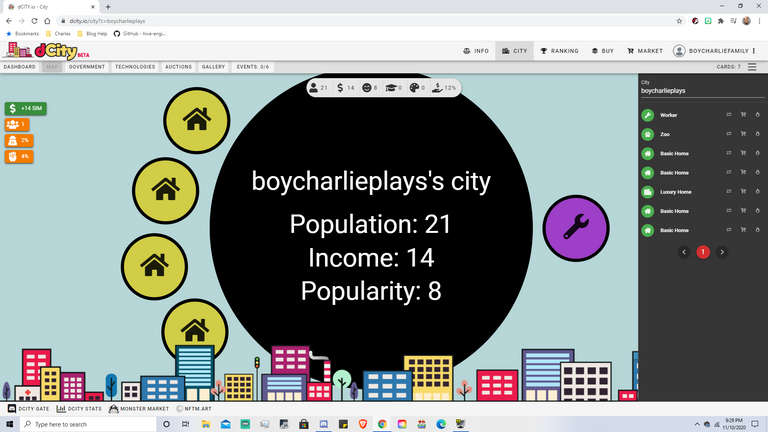 BoyCharliePlays city has seen some major changes and received an awesome new citizen to our city which is worker id #2104. Worker #2104 is an earlier minted card I was able to trade @ecoinstant for 1,000 SIM. It's important to my experience of the game to get earlier minted cards and I'm willing to put up the SIM token to collect these earlier minted pieces. I recently purchased a large amount of SIM and minted some fresh cards that are sitting in the @boycharliefamily family funding account. I am excited to state the growth of our city and of @zapphead's with this recent investment into this awesome game. May we all find luck in the next couple of weeks!
boycharlieplays' City
Note: This does not include events
Unique Cards: 9
Population: 71
Income: 42
Popularity: 26
Unemployment: 2
Social Support: 0 :white_check_mark:
Education: 0 (0%)
Creativity: 0 (0.0%)
Training Chance: 0%
Approximate City Value: 8,643 SIM (30-day avg)
​
Citizens
Worker: 1
First Edition
Basic Home: 4
Luxury Home: 1
Zoo: 1
​
Second Edition
​
Control
Education
Automation
Utility