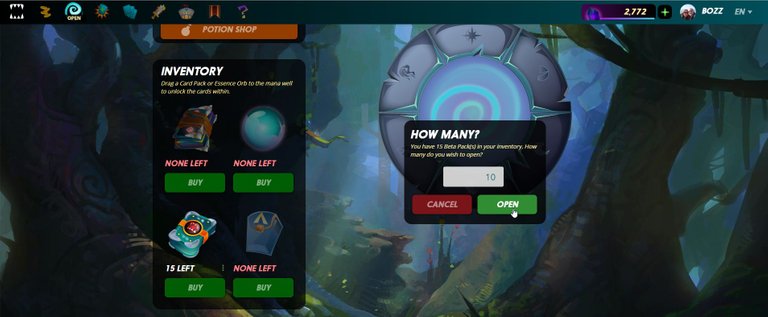 ---
Well, I finally broke down and decided to open ten of my remaining Beta packs. I have been sitting on 15 of them for quite a while now and I see that the price is finally up above $3.00. I am hoping I can hold onto the last fine until the price is somewhere in the range of Alpha packs right now which is about $10.
I have to admit, I was a little disappointed with the rewards that I got from those ten Beta packs. As you will see I got a decent amount of gold foil cards, but for the most part I think I got zero epics and I was really hoping to pull at least one legendary out of the ten packs.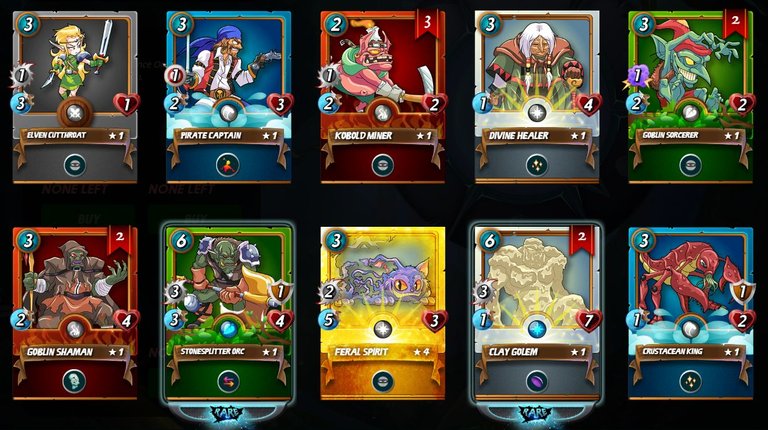 ---
Okay, a gold foil common Feral Spirit, not too bad of a start, but I hope I can do better. Quite honestly, I don't think any of these cards will give me what I need to level up any of my existing ones.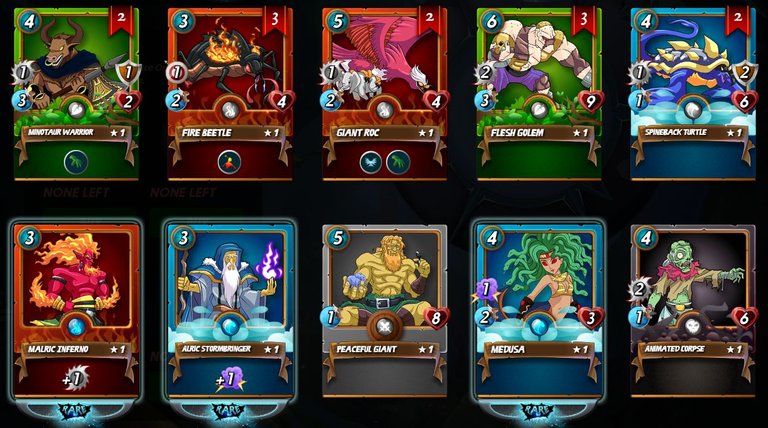 ---
As you can see, aside from a couple of summoners, the next ten cards were pretty pathetic. I read the other day about a guy that got a gold foil legendary from his daily quests. Are you seriously telling me this is all I get?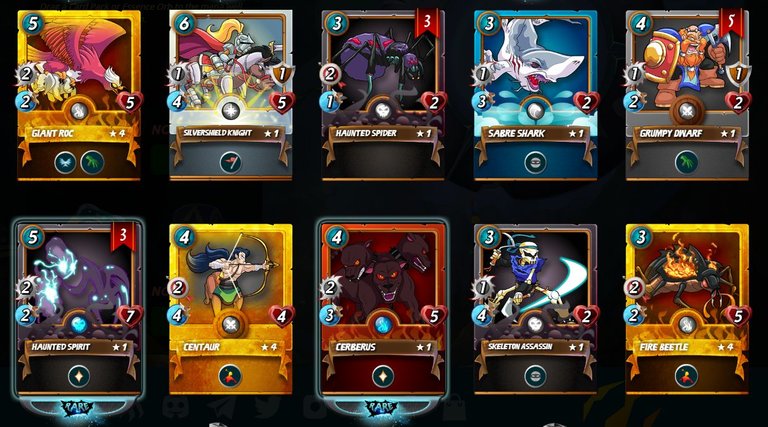 ---
The @Splinterlands RNGesus must have felt bad for me because on the last set of ten cards it game me these three common gold foil cards. I understand that there are not that many Beta cards left since all of the Beta packs are sold now. I'd be lying if I said I wasn't a little bummed at my pulls though.
Part of me wants to buy a potion and open the last five packs to see if my luck is any better. I am on the fence about that. What if I open them and I just a get a bunch more common crap? That might just send me over the edge!
What do you think? See anything you want to trade me huge sums of STEEM for?
---
---