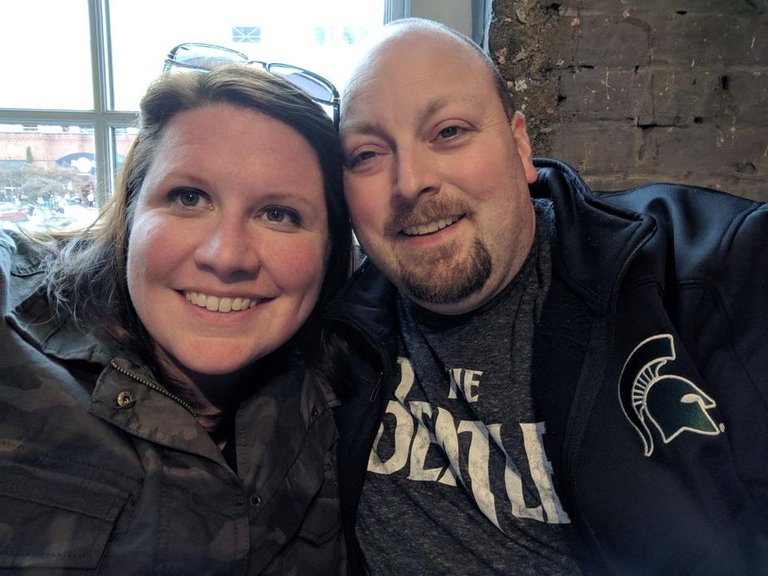 I know that traditionally SPUD takes place on the last for first day of the month(I don't honestly know which). The problem is, this past SPUD was on a weekend and a while ago I made the decision to step back from STEEM on the weekends.
On top of that, I was kind of waiting to hit a specific milestone or goal that I had set for myself and I am happy to say that today I finally reached it. In honor of that, I did a long awaited power-up. My goal was to get my SP to 8000 through posting rewards and then I would hopefully do a big STEEM power-up once that was accomplished to push me over 8500 SP.
---
As you can see, I finally accomplished that today! I think I still have a leased delegation coming in, so these numbers may fluctuate after that goes away, but I don't think it should move too much.
I am really excited to have hit this milestone. Ever since I have been on here the majority of my rewards have been powered up. Occasionally I would play some dice, buy some Splinterlands cards, or donate some shares to other users via SBI. I have never to my recollection cashed out to fiat though and I am pretty proud of that.
I am a big believer in STEEM and I love the idea of one day having a passive income stream that can maybe pay some of my bills. Until then, I will continue to power up, growing is what it is all about!
---
I got this sweet legendary card in my quest rewards the other day. I am pretty excited about that even though this is the only one I have. I am going to need to dig into his stats and see what he has to offer at higher levels.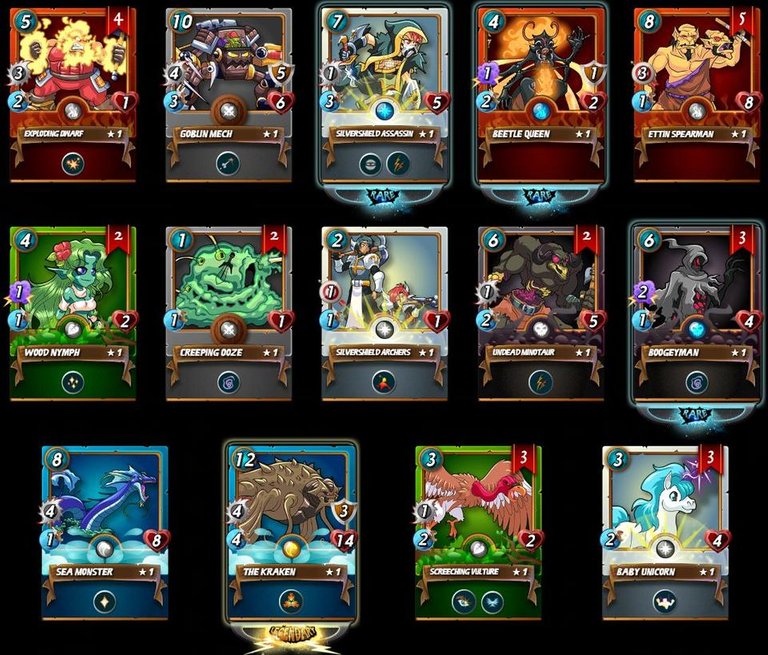 ---
Then I pulled down my season rewards the other day and I got another legendary! Again, it is the only card I have, but if I get a couple more I can upgrade it to a pretty decent tank for the water splinter. In addition to that, I was happy to get another Silvershield Assassin. There are a lot of people that are getting really excited about that card.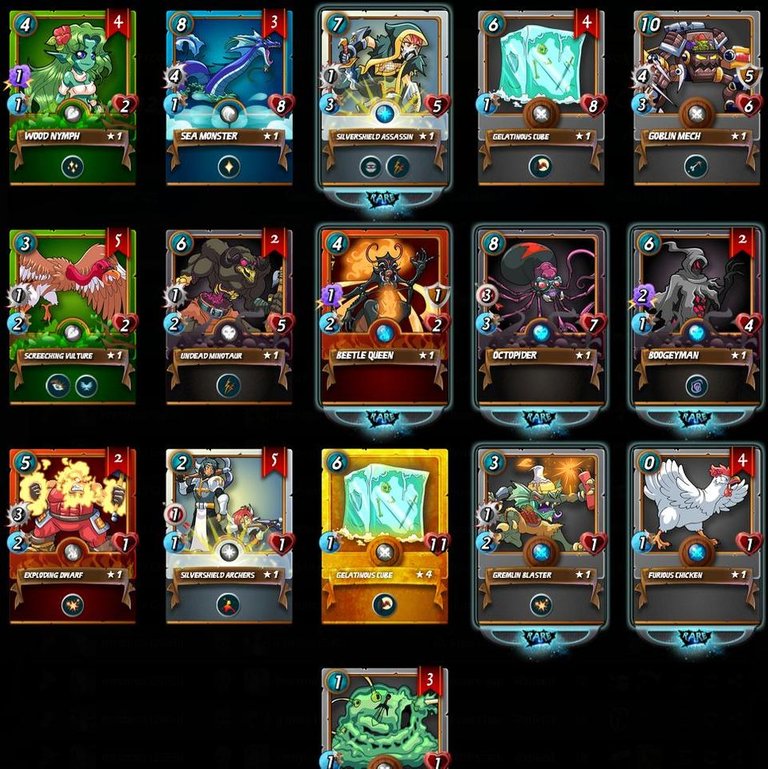 ---
@mrsbozz collected her season rewards and I was pretty excited to see that she got a gold foil gelatinous cube. The scavenge ability can be really helpful if you have this card sitting in the right place. I can remember a recent contest where I lost miserably because the opponent and played this card in the perfect position.
On top of the gold foil card, I was really excited to see five more screeching vultures be awarded to her. This is slowing becoming one of my favorite cards among the new releases. I can't wait to see if any abilities get added as I level it up.
I forgot how hard the competition is at the beginning of the season. I have been having pretty miserable luck yesterday and today in my battles. I was finally able to complete my daily quests, but it was a long hard road. Hopefully things ease up as people progress up the ladder.
---
Finally, if you have been following me for at least a little while, you know that I am pretty involved in BOID.
BOID is a cryptocurrency built on the EOS blockchain that rewards you for donating your unused computing cycles to projects that are part of the World Community Grid. I initially got involved after I had been diagnosed with cancer and I noticed the project they were working on was "Mapping Cancer Markers".
Having participated in the SETI@Home project in my younger years, it was a no brainer for me to jump on board with @boidcom.
Just recently, they opened up BOID token leasing on the Chintai platform. This allows you to lease more BOID to increase your BOID Power. The concept of BOID is you can stake your BOID tokens to help you produce more BOID along with the BOID Power produced by your devices (Mac/Windows/Linux). They have gamified the system so that teams and top producers can earn rewards and accolades.
In fact, for a while now I have been the top BOID producer for the @eos.detroit team. A couple months ago I was awarded a couple of Yubikeys for my achievement. Many other teams offer tokens specific to their projects as an incentive.
Right now BOID is solely focused on providing computing resources to these great projects, but I have heard that in the future they hope to establish some form of decentralized community possibly adding some more utility to their tokens.
If you want to help out and join the EOS Detroit BOID team, you can use my referral link: https://app.boid.com/u/Bozz
The competition is split into seasons and the next one is starting January 21st , I am sitting at 6th place on the global leaderboard, catch me if you can!
---
---