Hello Splinterlords,
This week #splinterlands battle challenge is a little different than what we are used, this time the challenge is with a battle rule not a monster.
The Rule for this challenge is called Equalizer. This rule gives every monster the same amount of health of the highest health monster in the battle (even if it´s the enemy monster is the one that has the highest health).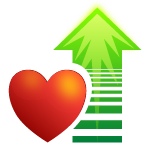 Rules of Battle:

Besides Equalizer, this battle also has the rule Target Practice: all range and magic attack monster have the snipe ability.
Mana Cap is 22, considered average and the only splinter blocked for this battle is Life.
I have chosen the Dragon Splinter.

Battle formation:
1st position: Lord Ariantus Level 3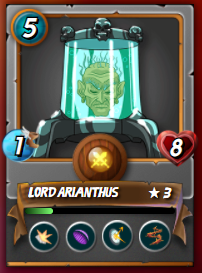 Lord Arianthus is a great card for equalizer because it gets half damage from any attack and reflects magic and has thorns, if there is any monster with higher health than him, he becomes a beast with a healer.

2nd position: Gold Dragon Level 4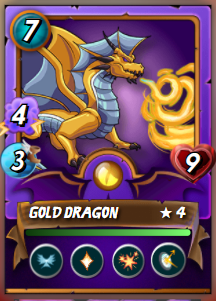 Gold Dragon has heal, reflect and blast with 4 magic damage. He is strong if he can get his health above 9 with equalizer.

3rd Position: Gold Furious Chicken level 3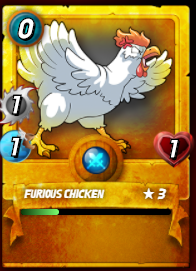 Nothing better than a free monster when you have mana capped and still have space for a chicken, even better with equalizer, because at least he will get 9 health from gold dragon.

4th and last position: Spirit of the Forest Level 4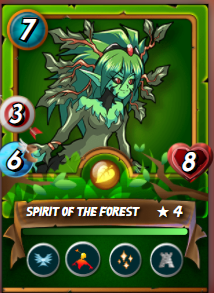 This is an incredible card, high speed, flying, snipe, tank heal and protect. This card will not only last long but will make Lord Arianthus last longer.

Now, let´s go with the battle:
As you can see in the image below, the opponent used a higher health card than me, Magnor Level 4, this card has 15 health, so every other monster in the battle starts with 15 health.
Arianthus did a great job tanking along with heals from Spirit of the Forest. Luckly the opponent monster that uses Affliction is a magic caster so it gets snipe because it´s a battle with the target pratice Rule, so my Lord Arianthus is free from affliction :).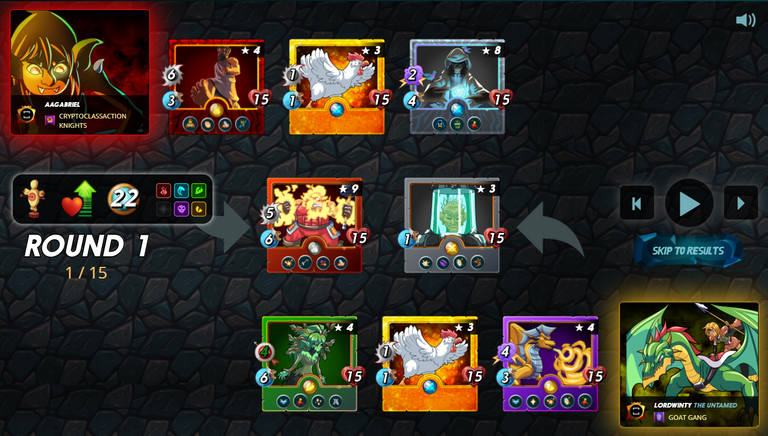 Check out the full battle HERE