Hello Splinterland warriors and GOAT.Gang Community!
i am here to share the pack opening and will explain the card that i got from the pack i hope this will help you and you will like it when know more about this rare card.
CHILD OF THE FOREST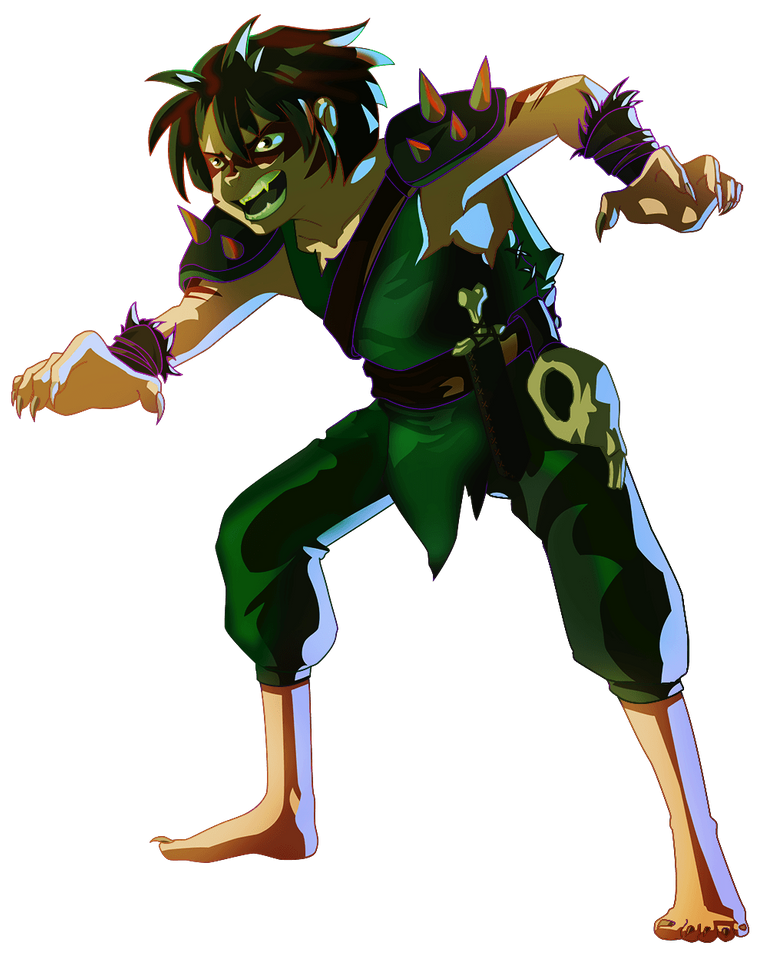 The rivers of Life and Power make it easy to survive in the Forests of Anumün. Runaway Human and Goblin children have always found their ways into the enchanted Forests where they can live without parental rule.
Read more
Well, let me explain this card Child of the forest that i got from the untamed pack opening and upgraded this to level 3 yet soon will upgrade it more to unlock the snare ability of this monster that will give me benefit in the earth quake ruleset. However, it is a low mana card that you can use in the little league battles and can give you the snipe ability that to give damage to the back line of the enemy monsters so you can easily fight with them when they come to the first position. Also, the speed of this card is enough to attack quickly on the enemy monster so if you wanna use this is the earthquake ruleset then you need to upgrade this to level 5 for that you will need minimum 40 cards to unlock the snare ability of this monster.

STATUS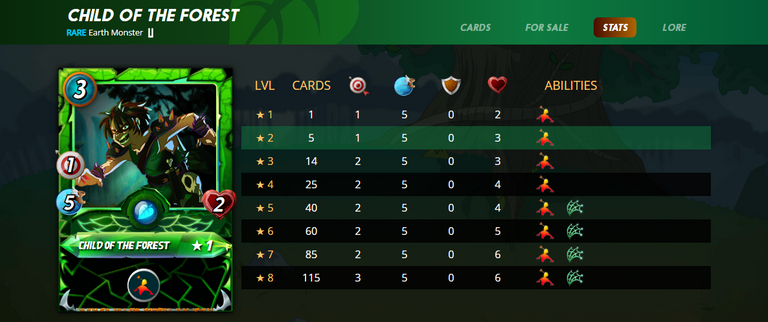 if you click on the status then you will see all the information about this card from level 1 to maximum level. like here you can see that it takes 3 mana and two life at level 1 and maximum life of this monster is 6 in max level where you can get the snare ability and 3 range attack with 5 speed.

Pack Opening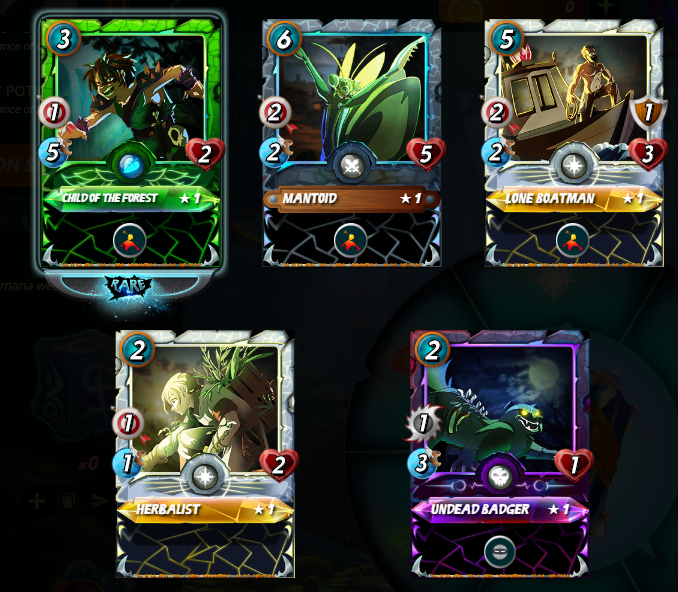 Here is the pack opening result that i opened in my brother account as my account is out of potion so i just opened this pack in my brother account in which i got one rare earth card that i explained and rest of the cards are all common. However, all the remaining cards are already upgraded in my deck especially the mantoid which is currently at level 4 in the Gold foil and also the lone boatman which is also at level 4 but will try to upgrade it level 5 to unlock the repair ability of this monster.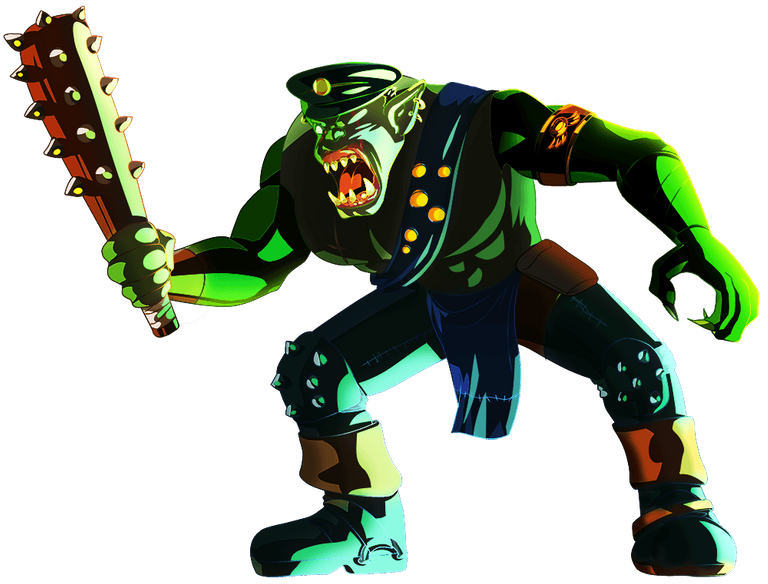 The Lyverian army has found that troops are best trained by an Orc. Their ugliness scares recruits into line, and they are always shouting and snarling, even when calm.
src
Well, i just upgraded the ORC SERGENT today to level 6 where it gives me the inspire ability thats great for my earth deck because now i will be using this in my every battle with eanough mana to get one extra melee attack to all melee attack monster. However, it is a great card with melee attack and reach ability that you can use in the second position on the team and can attack from the second position on the first enemy monster to give up to 3 melee attack to it. i won lots of battles today while using this Sergent in my team welcome ORC SERGENT to the team now i will be using you lol.

Join the Goat Gang Discord here


All images are from the Splinterlands website if you are new to this game then signup here to play the game click here for signup
---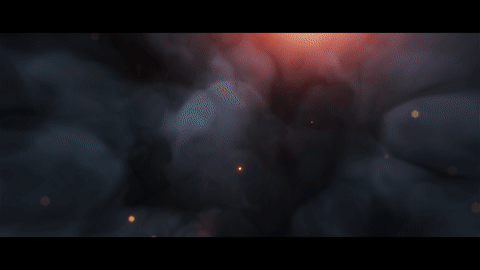 ---
Thanks For visiting my Blog
Best Regards @moeenali