Did you get any "HERO of BEYOND" NFT for purchasing Untamed Booster packs?
---
Few days ago I logged into this promotion. It wasn't incliding any of the Bonus packs like in buying 100 or 500 packs. I was saving up for Land Presale & Mystery Potions. I didn't have DEC to invest.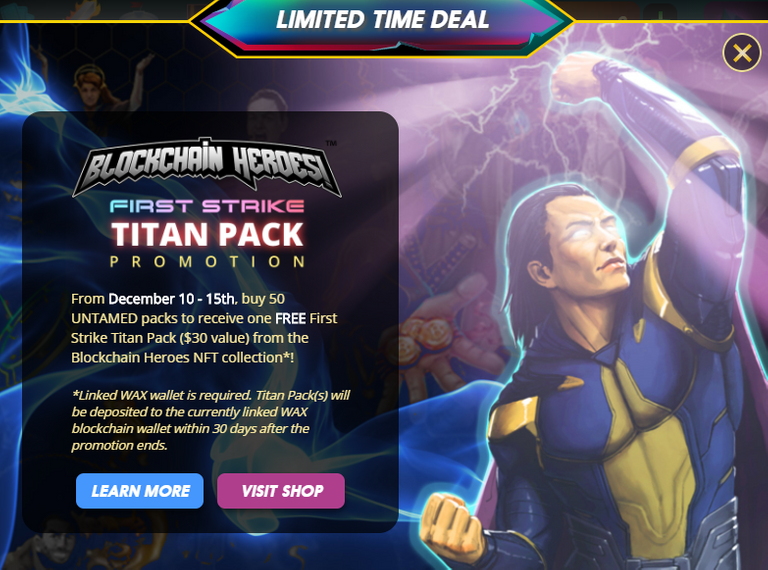 First Strike collectible packs will be available to purchase through the Blockchain Heroes website starting on December 15th, but Splinterlands players have the opportunity to receive one 30-card Titan Pack ($30 value) for every 50 Untamed booster packs purchased (using Credits or DEC) between Thursday, December 10th and Tuesday, December 15th, 2020!
Folks who participated should have received your NFT. It was a great opportunity to get $30 worth stuf for spending $100. You could actually buy DEC from market for much lower and only spend like $70 It was a great chance for those who had the liquidity.
---
---
---
I don't play Splinterlands
---
Answer the question at dpoll.xyz.