Did you get any KOGs NFT for purchasing Untamed Booster packs?
---
I love it when crypto projects collaborate with each other. I think gaming has tons of potential for crypto. I've got few reasons why they are a perfect target demographic for Hive and other chains that want to make a difference
They are young
They know tech
They have fun and like to experiment
They are familiar with spending real money on fake stuff they don't even own
Anybody who had their accounts shut knows value of owning your own assets you paid & played for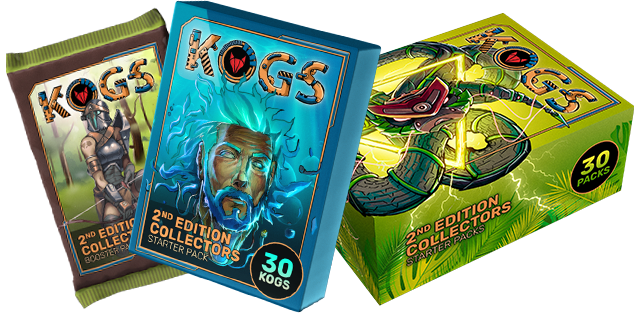 KOGs is a blockchain-based collectibles game on the WAX blockchain which features NFT collectibles based on the physical round collectibles called "pogs" which rose to popularity in the 90s. KOGs is the first offering of RFOX Games and Red Fox Labs, a promising venture-building company that has huge plans for Southeast Asia and the world.
KOGs is on WAX. I 1st got to learn more about WAX because their marketing was so great. I mean they ailed it for gamers. Take a look at this promo clip from 2 years ago.
Quick Review: WAX
I love Coin Bureau YouTube channel to get to know more about crypto. The host packs tons of info into short video of 15-20 minutes. I'm happy to see Splinterlands keeping in touch with WAX and other projects involved with WAX. WAX has many similarities with EOS as well.
WAX Updated Token Model
This video is from 2 months ago. It covers the latest economic forces at play in detail. i found it informative. Sharing for you guys to educate yourselves :)
---
---
---
I don't play Splinterlands
---
Answer the question at dpoll.xyz.