Splinterlands Land Presale (Stage 2): Have you joined the lottery?
---
After the mess thant was Stage 1 (that ended in little as 21 seconds and roughly half the whales with nothing) we've got the lottery for all players. Even the small investors like me can shell out $84 (in DEC) and get a chance to win.
My Investment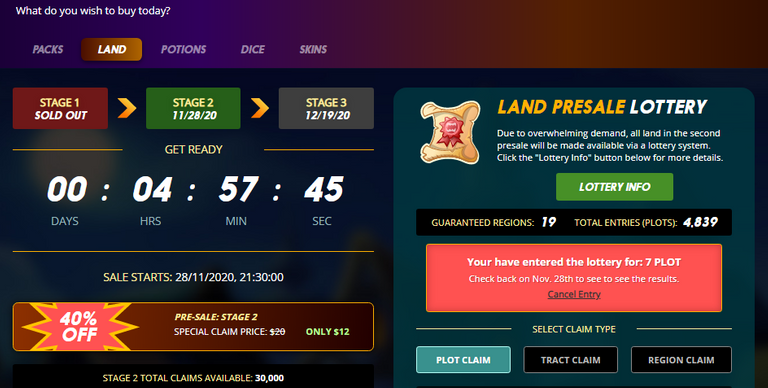 Less Than 4 Hours Left
I've only got 7 Plots at most
19 Regions are already given out to the whales who missed Stage 1
Nearly 5 more Regions have gone to non whales like me
You can vote for the poll on your thoughts:
---
---
---
I've entered for 1 Region
---
---
I tried but couldn't buy in Stage 1
---
I'm not entering the lottery
---
I don't play Splinterlands
---
Answer the question at dpoll.xyz.