Die Gilden-Prügelein in der 2.ten Phase - Infos aus dem Splinterlands AMA / The Guildbrawls in the 2.nd Phase - Info from the Splinterlands AMA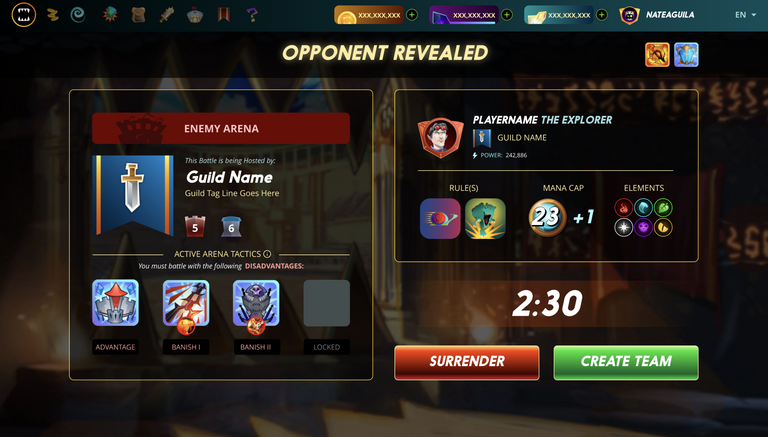 Am heutigen Nachmittag hat es auf dem Splinterlands Discord Server erneut ein Ask Me Anything und Ankündigungen mit @aggroed, @yabapmatt, @jarvie und @cryptomancer gegeben. Hierbei kam der liebe @cryptomancer mit der neuen Version der Gilden-Schlägereien um die Ecke ;) Er droppte einen sehr interessanten Screenshot von @nateaguila im AMA Chat und erklärte so einiges, was sich bei den Gildenkämpfen ändern wird. Hier einmal das, was ich bei dem Meeting noch in Erinnerung hatte:
This afternoon there was another Ask Me Anything and announcements on the Splinterlands Discord server with @aggroed, @yabapmatt, @jarvie und @cryptomancer. Here the dear @cryptomancer came around the corner with the new version of the guild brawls ;) He dropped a very interesting screenshot from @nateaguila in the AMA chat and explained quite a few things that will change in the guild battles. Here is what I remembered from the meeting:
---
Wohl eher eine allgemeine Änderung - Und zwar die Anzeige der SPS Governance Token, die man besitzt. Dieses Anzeige befindet sich oben rechts, zwischen dem Spielernamen und der Anzeige für die Anzahl DEC Tokens und Credits, die man im eigenen Konto hat. Infos zum SPS-Governance System und welche Splinterlands-Items berechtigt sind, für den Airdrop, könnt ihr hier sehen: https://sps.splinterlands.com
More of a general change - The display of the SPS Governance Tokens you own. This display is located at the top right, between the player name and the display for the number of DEC tokens and credits you have in your account. Information about the SPS Governance System and which Splinterlands items are eligible for the airdrop can be seen here: https://sps.splinterlands.com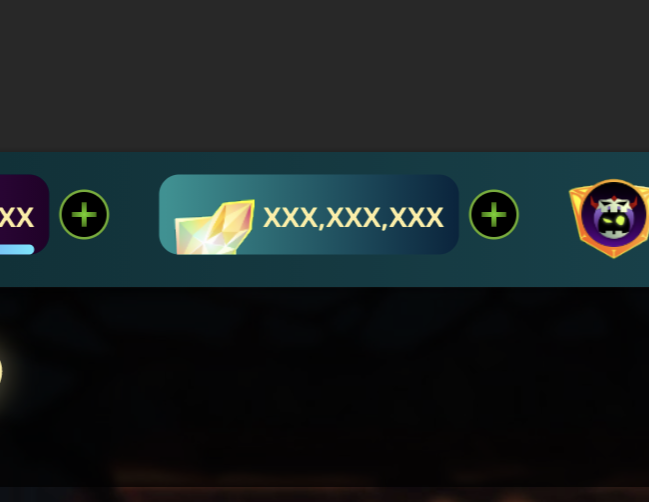 ---
Eine coole Änderung ist es, was ich so mitbekommen habe, das wir für unsere Gilde sogenannte Verbesserungen für die Gilden-Kämpfe einbringen können. z.B. wie hier in dem Beispiel eine Verbesserung, das wir für unsere Matches immer +1 Mana mehr als der Gegner zur Verfügung haben. Sozusagen ein Gildenkampf Boost. Die Gegnerische Gilde kann natürlich auch solche Verbesserungen für ihre Kämpfe einsetzen.
A cool change is, what I've heard, that we can bring in so-called improvements for our guild for the guild battles. e.g. like here in the example an improvement that we always have +1 mana more than the opponent available for our matches. So to speak a guild fight boost. The opponent guild can of course also use such improvements for their fights.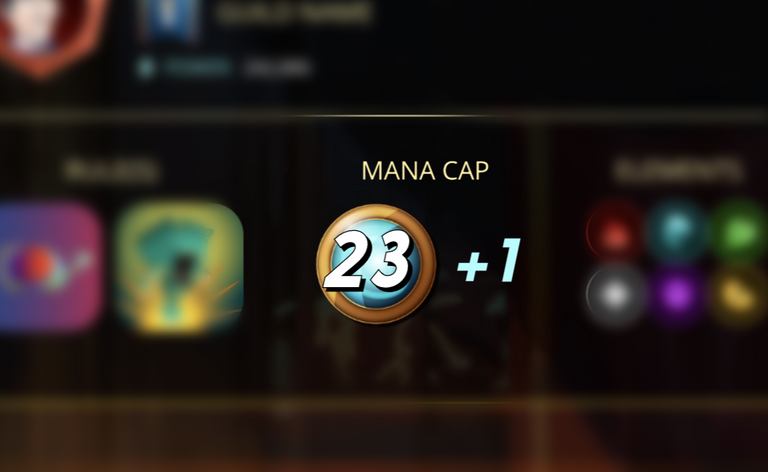 ---
Der sogenannte Heimvorteil! Ja, wie jetzt auch schon, kämpfen wir einmal Zuhause und einmal bei Gegner. In diesem Beispiel haben wir nun ein Match bei dem Gegner und der hat Bedingungen für das Spielen auf seinem Boden festgelegt. Zum Beispiel die Bedingung in der Mitte - Banish I - Unsere Gilde darf dann dort im Match z.B. keinen Yodin Zaku oder Living Lava spielen. Dies ist, wie ich finde, eine sehr interessante Änderung die im Spiel durchgeführt wurde. Das bringt richtig mehr Dynamik in das Match. Ich kann mir vorstellen, das diese Bedingungen und Vorteile erst der Anfang bei den Gildenkämpfen ist und später dann in das normale Matchmaking übertragen werden kann.
The so-called home advantage! Yes, as now, we fight once at home and once at the opponent. In this example we have now a match at the opponent and he has set conditions for playing on his ground. For example the condition in the middle - Banish I - Our guild is then not allowed to play e.g. Yodin Zaku or Living Lava there in the match. This is, in my opinion, a very interesting change that was made in the game. It really brings more dynamics into the match. I can imagine that these conditions and advantages are only the beginning of the guild battles and can later be transferred to the normal matchmaking.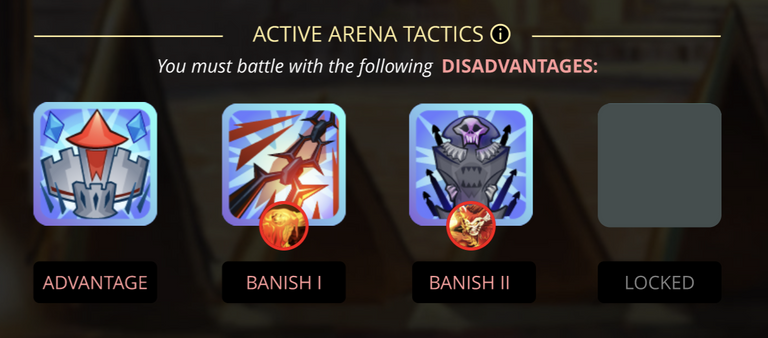 ---
Was das hier sein soll, kann ich nicht genau sagen - ich glaube aber das dies darstellt, welche Vorteile die eigene Gilde für diesen Gildenkampf bereitstellt. Ich bin gespannt, aus welchen Vorteilen man hier wählen kann und wie der Auswahl-Prozess aussieht.
What this is supposed to be, I can't say exactly - but I think this represents what benefits your guild provides for this guild battle. I'm curious what benefits you can choose from here and what the selection process looks like.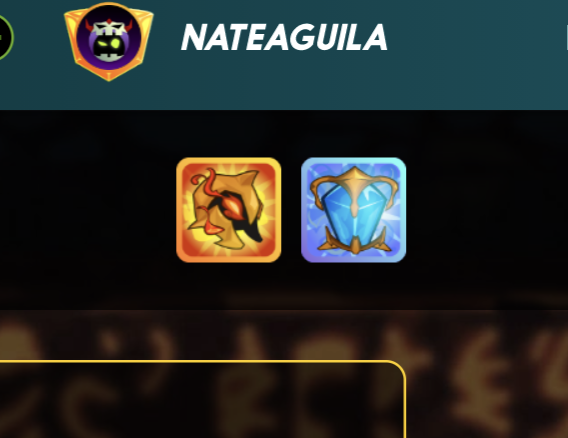 ---
Allen in Allem natürlich noch nicht Live - diese Änderungen sollen aber noch im Juli eingespielt werden. Wie aus dem AMA zu entnehmen wohl Ende Juli. Ich bin gespannt, wie sich das mit den Gildenkämpfen dann verhält.
All in all, of course, not yet live - but these changes should be implemented in July. As can be seen from the AMA probably end of July. I am curious how that behaves with the guild fights then.
---
---