Hey there,
Here I am with a lovely new Splinterlands fight. Even though I recorded the weekly war for a couple of days ago, I had no chance to share it with you due to the busy life style. However, it is always in my mind...
The reason why I care about the weekly challange is that Splinterlands is doing something amazing by initiating such a challange. Hundereds of players share their weekly fights in several social media platforms and these posts bring new players to the game. For example, I've new referral and I did not invite them in person. I share my invitation link and I saw that people started playing the game by using the link that I put down below the post or video.
I feel happy to see new referrals there as I have faith in Splinterlands as the best blockhain-based game of all time. Honestly, I'm addicted to this game 😅
Anyway, let's have a look at the weekly fight...

The rule set was quite nice for me as I love basing the time on magic ability when one of the rules is equalizer. I intentionally reduce the magic ability of my rivals warriors with Mushroom Seer as the first action.
50 Mana Cap was also fine to me considering my cards. I intentionally chose Nature element to both heal the warrior at the front line and to reduce magic ability of my opponent.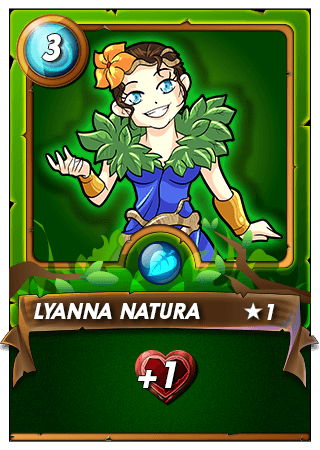 I used Lyanna Natura to bring +1 health point. Even though +1 HP does not seem to make a huge difference, with healing ability, it makes it difficult for my opponent to destroy my cards in the front line. So, +1 HP and healing were considered while choosing Lyanna Natura
I used Goblin Mech to make some noise 😂 I like its speed and shield as well as melee attack. As it will be more powerful, I used it at the first line to destroy the initial warrior of my rival in ease. It both damaged a lot and protected the warriors with magic ability.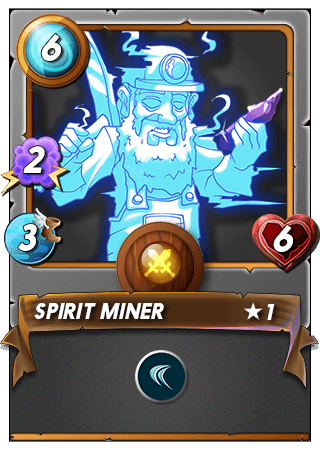 Spirit Miner was positioned in the second line to utilize its dodge ability. I had lots of fight that Spirit Miner escaped from deadly attacks of the opponent's warriors. In addition to its magic ability, it can be used as a protector of other fragile warriors.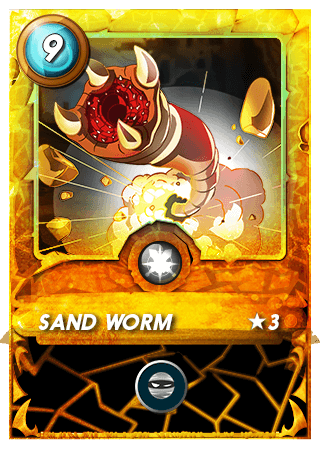 One thing is certain that the warrior at the first line cannot stay alive endlessly. So, even though I base my team on magic ability, I had to use one warrior with melee attack and Sand Worm was one of the best options to be used. At some point of the fight, my warriors could not deal damage as I planned but Sand Worm could eliminate the opponent's warriors at the back line one by one.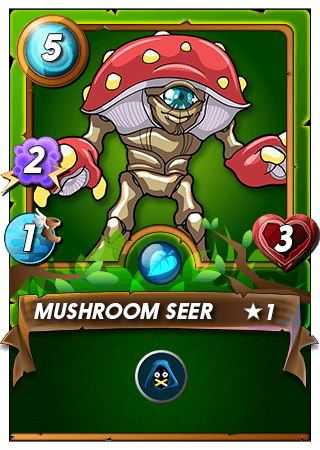 +1 HP; healing and reduced magic ability... They were the fundamental parts of my deck to be able to eliminate my rival. Mushroom Seer could deal with reducing the magic ability of the warriors and it worked well. One thing is certain that Mushroom Seer is a bit slow but provides opportunities to balance your team in terms of attack and defense.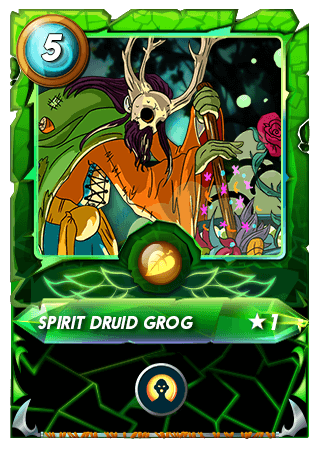 Well, I was planning to revive Goblin Mech thanks to Spirit Druid Grog but it resisted quite well 😅 However, reviving a warrior is highly beneficial as it help you to gain 1 more endurance capability against deadly attacks. Sand Worm card of my rival wiped out Wood Nymph but it enabled others to deal more damage meanwhile.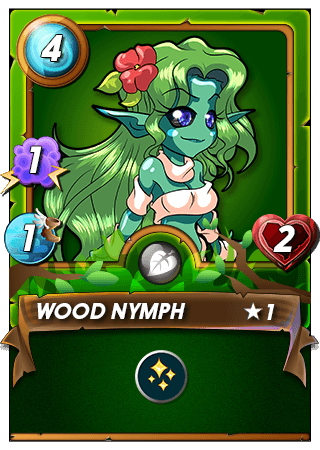 Wood Nymph always makes me happy. As long as it can heal, my warriors at the front line protect the rest perfectly. However, I did not consider the possiblity that my rival my use sneak ability to eliminate my warriors. Yet, +1 HP coming from my summoner helped my warriors incredibly...
What would I do differently next time?
Well, I think the warriors were positioned wisely but for Wood Nymph. I should not put it at the end of the back line. So, maybe, the position of Wood Nymph could be the fifth position on the last line so that I can protect it more than the other option. On the other hand, the rest of the team was highly sucessful.
Could you please watch the fight and share your suggestions with me?
What could be done better?
Here is the fight:
(Unsupported https://lbry.tv/$/embed/Splinterlands-Equalizer/daf9748471fda222701650cb364fc759a700b6e9)