My last Splinterlands post was a mixture of emotions, not my usual fully excited self, I was cold and hot at the same time, I told you, blame bitcoin, its the bitcoin effect, but as my reader, you should like both sides of me, both the hot and cold I mean, they make a complete coin, what are heads without tails?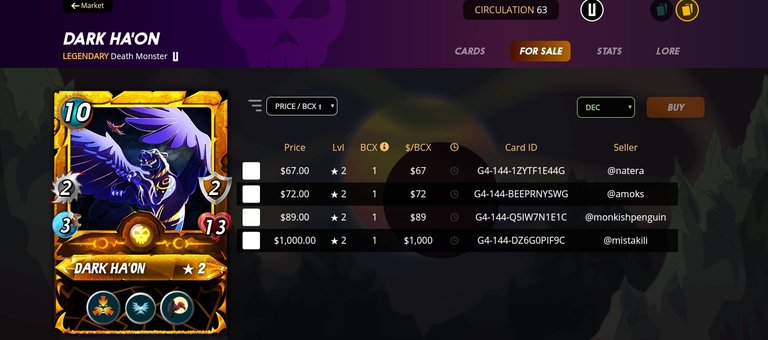 A couple of weeks ago, I placed my gold foil Dark Ha'on card on the Splinterlands market for $400, do you think it was over priced? Given that there are only 4 in the market, 63 in circulation and the cheapest goes for $68, followed by $72 and $89 respectively, well, as far as im concerned, thats their personal business, I'm increasing the price of my card to $1000 immediately, yep you read that right.
The truth is Crypto is full of dumb money, after making a comment on @edicted's post last night about doubting the possibility of an alt season this time around because people are meant to be more aware and stuff like that, he replied me with the link to his recent post which totally showed me a different and more realistic perspective, I mean if people or someone could throw $50,000 into a cryptokitty in a non bull market how much more in one?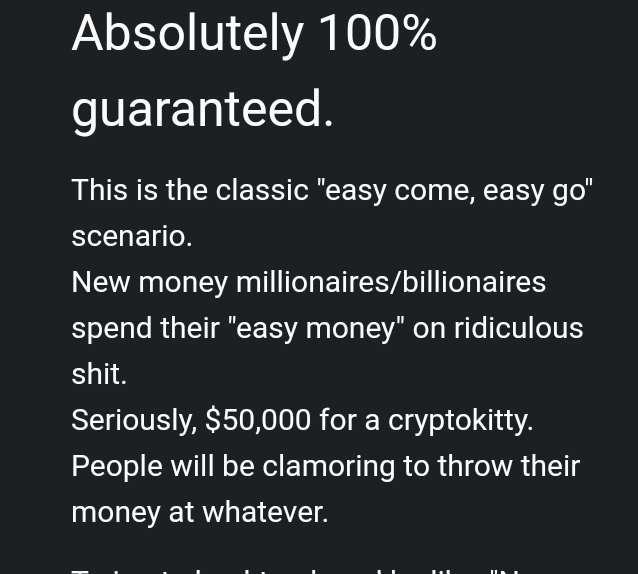 Not to talk of Splinterlands which offers much more fun and is practically in "everyone's" face, in the heat of the bull-run, dumb money is going to be splashed around and my card will be there to gobble up some. So cheers to those selling off short.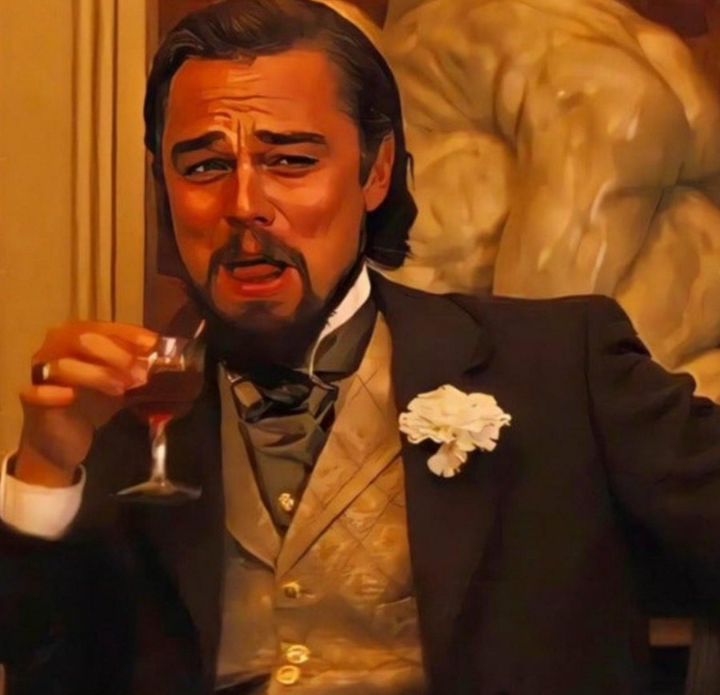 Well, perhaps I'm wrong and the card is over priced despite its super cool unique and rare abilities and it doesn't get bought, I still get to keep it and continue using it to kick ass.
Lets have fun on Splinterlands, here's my referral link, I will walk you step by step in the noobiest way possible.
If you're game, I'm always up for a challenge. Hit me up and get your ass whooped.
Battle till you drop!!!! See ya.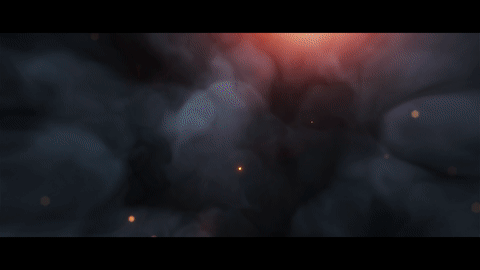 Want to join Hive through my Ref Link and let me walk you through starting up? Click the image below.