Long story short is both @peakmonsters and @jarvie will be purchasing a REGION ... but we aren't doing a Typical "first come first serve Land Pool". We'll do something but It'll be different because we have some concerns.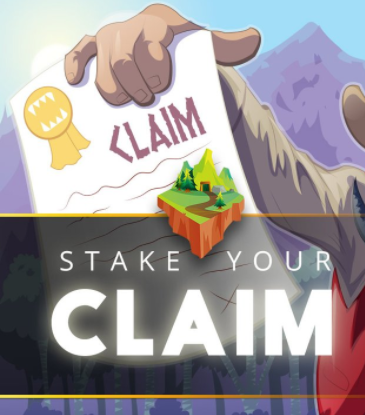 ---
ALMOST PULLED THE TRIGGER PREVIOUSLY
We wrote a post and were ready to pull the trigger a couple days ago on a big first come first serve land pool for peakmonsters.com users and started making a post about how we would open up 2 pools because I myself (@jarvie) had enough to do a region myself. But we canceled that idea of an OFFICIAL and OPEN POOL and have been thinking about what we could do instead.
MY PERSONAL RESERVATIONS TO OWNING A FULL REGION
Why would we do a pool when we are capable of getting a full region.
I thought maybe one person owning a whole region is actually counterproductive to splinterlands as a whole and I've (@jarvie) have written posts (specially on discord) already mentioned how I think large whales owning too much is likely not helpful for the longevity and health of splinterlands and that it is a shortsighted bug of trying to get funding for the splinterlands team. Therefore doing two pools would be a way to own a LOT of land but not a full region for either PeakMonsters or Jarvie account and try to be more true to my present philosophy.
REGION VOTING IS A WORRY
So having more people own parts of the 150k plots is probably a great thing. So a pool is good and helping more people get land is a good effort
But... when I got to the part of the announcement post about VOTING and governance of the Region I was worried. PeakMonsters and Myself still want to own a good chunk of a region and my concern is what happens with that voting? We were planning on owning at least half the land but then would people get mad at us for voting a certain way? Would it damage potential customer relations? Would it put undue stress on those relationships with our users of peakmonsters.com?
For example there is a peakmonsters user who wants to do 4 tracts that's a 40% vote in and of itself between what peakmonsters wants to own and then that's most of a region. Does he even want to be in a region with peakmonsters or the jarvie region? Does he expect or hope to be the biggest land owner in a region? What are his hopes for voting?
I wonder how other Pools are dealing with all of this stuff or if they've even thought about it? Are people buying into a pool strategizing about having a large vote? Do we think splinterlands will even go heavily down this road since we're still a year away and these may just be ideas?
HOW WILL IT BENEFIT OUR USERS?
Obviously helping our users get a discount is a benefit to them, however there are many pools happening from what i know. Why not them? Why us?
What is the benefit to them beyond discount? Being with other guild mates? Why choose our LAND POOL opposed to others? And are those governance items (which we know very little about) actually helpful to users?
Seems to me if it's not just discount then it's governance and being in a group that has thought about governance... and I just don't know if we're willing to solidify a governance strategy that makes certain everyone is perfectly happy.
DO YOU STILL WANT TO JOIN? Limited entry
Long story short yes PeakMonsters and Myself will almost certainly be buying a region. I'd consider this offer as a limited option for peakmonster.com market users only.
Yes we are both willing to take in people to the pool... but I think it may be case by case scenario.
Meaning do not consider this as an official post stating official statement about an open entry land pool nor consider this an official statement of our plans for governance (because we just don't know what we'll do and if we made a statement now possibly one year before we know how voting is going to go down then we see that as potentially counter-productive to our business.)
MORE THOUGHTS ON GOVERNANCE
I think you should go in expecting that in both pools there will likely be a majority owner that will have over 50% of the vote and their vote may or may not be perfectly designed to help you personally. But also you have to wonder if spllinterlands will do things that will make some owners of a region hate other users of a particular region? I doubt it.
I guess we can state officially that we'll buy back your plots at cost in case you want out of the region and maybe move to another.
WHAT IF THERE IS ENOUGH TO DO 3 POOLS
Maybe this is the best scenario... if there is like 15 tracts desired then we can get a third pool and one region can be not owned at all by peakmonsters or jarvie and we can limit it to no person can own over 30% ... but are we promising this will happen? Nope.
SO... DO YOU WANT LAND? Rules
If you just want to get some land at 7500dec a plot (750k a tract) and aren't worried about governance and you're ok with peakmonsters or jarvie owning the majority of those regions then yeah we're open to chatting.
Find us on discord or write here on a comment how you want land and how you are ok with the unknowns (governance) you just want some land at a regional % discount.
We'll first make sure you're an actual peakmonsters consistent user and approve you.
Then you will send DEC to @peakpool ... it will keep track of ammounts and order and we'll make a spreadsheet based on that.
It will be first come first preference on what region you end up in. So if you add to the pool first and we get 2 (maybe3) regions then you can pick which one you want in on.
Do you have specific requirements... I guess state your requirements here or on discord and if we're ok with them we'll let you know and if not then no harm done you can find a different pool that is willing.
You'll want to go visit the splinterlands faq posts to learn about how things will be distributed. Basically they'll give us a region token and some day in the future we'll be able to brake it up into tracts (then plots) it's at that point you'll get those from us.
NOT INTERESTED?
It's totally fine... if we end up with 2 full regions with no one sharing them it's what it is and we're ok with it and have the money for it. It's better than there being any potential drama for our business at peakmonsters.com