Sanity of Games in the Steem Blockchain, Which to Invest?

There are two types of people who dwells in this sort of topic: Gamers and Investors
Some people like to play the games for the sake of playing the game, and do not mind spending even real money for it. It has been a trend on mobile games especially from China (Chinese kids and millennials) were kids hire people to play their game for rankings, or they buy over high ranking accounts for their gaming entertainment.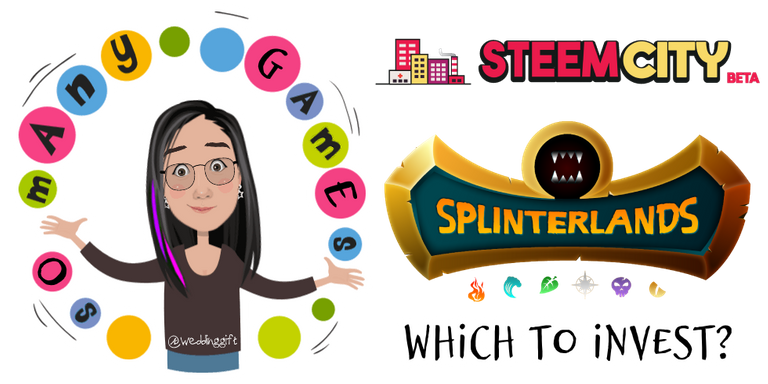 But on the Steem blockchain, I am pretty much torn with the 2 games that is pretty much interesting enough that brings returns while playing it.
And of course, the one that is already in their A game would be - Splinterlands
But the underdog that is slowly rising, the Steemcity, is improving, and gamifying further since I am now one of the slightly later, but still considered beta adopters finding this strategy game is interesting; however if terms of investments it is a little more expensive than Splinterlands by approximately 1 Steem each (according to today's price check for $2 USD is almost 15 Steem);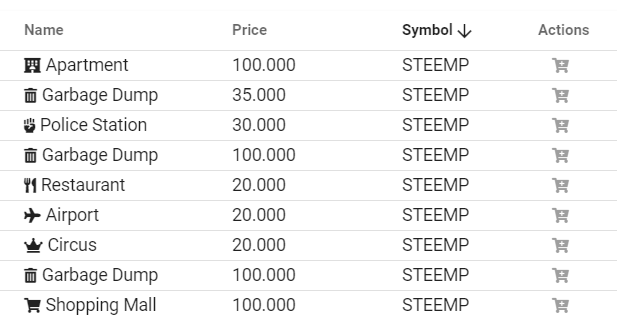 furthermore the marketplace at steemcity is ridiculously over pricing certain cards that cost way too much for any new gamer or on-border to adopt; except when you have too much dough laying around doing nothing...

Who would be insane enough to buy a $137,160 worth of Garbage Dump??
Mafias? Money laundering services? Corruption?
Perhaps.
But you can see this not only just a numbers game to build the best city the fastest; but it has become a place for corrupting minds of insane people who overthinks about buy low, sell high
Maybe this guy invest 1m steem for this game and wants his / her money back....
Sounds rather familiar scenario of the recent drama , isn't it?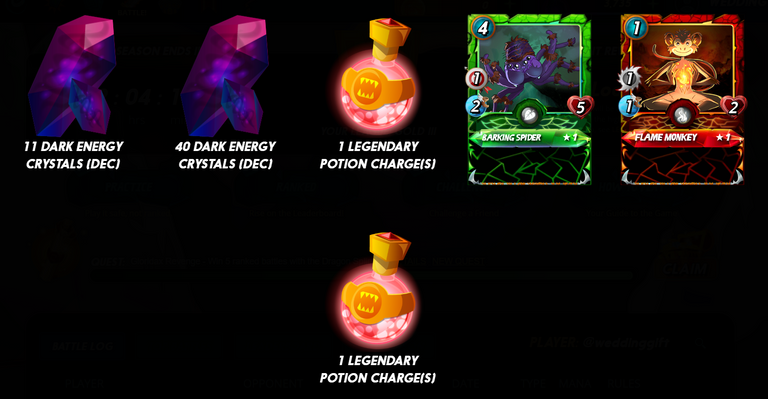 After looking at the insane market price in the Steemcity, I ran back to Splinterlands for some logic (though sometimes frustrating) battles, and though the rewards aren't always the best, at least it is not a frustration game for those who doesn't have the money to play with.

Besides, my sanity still kept in check knowing that if I keep in this league, I will be able to at least (hopefully) get some decent rewards when the time comes.
Maybe an orb for once?
Who knows? Only total randomness of the system will tell.
Bottom line of my findings, it is still up to your preferences.
If you are wealthy and into the money race game for that stake pool prize and do not mind wasting your steem just to race to the top 10 in order to benefit from the reward pool, go for steemcity. It's a place where tokens are not their way to put food on the table.
Or you may just want a slow and steady less dramatised game and just come back to check once a day, steemcity could be it
But if you are time in your hands and are looking for some strategising nerve in your brain, splinterlands could be your nice spot; and if you have the money to flaunt with it as investments, probably you might just go and wipe up (in Malay we call it sapu semua) the cards that you find useful and rent out to desperate players for passive income.
Either way, it's a (money) game; just don't let it burn yourself
where you invest more than you can bargain
Conclusion: From my analysis if coming from totally no aid at all...
| Game | Splinterland | Steemcity |
| --- | --- | --- |
| Fiat Investment | $10 USD | $10 USD |
| What you get | Full Beta / Untamed experience | 18 wild cards |
| Do you own them? | No | Yes |
| Can you start earning? | Yes, through battles | Depends |
| Token to earn | DEC | SIM |
| Cards sellable? | No for starter pack | Yes |
| | Yes for rewards card | |
| Cards sold in market as | Steem / SBD / DEC | Any Steem Engine Token |
| Time consuming | Yes, sometimes | No |
| | | Unless shopping in market |
| UI experience? | Good on PC | Both mobile and PC ok |
| Graphics? | Quite nice and creative | Simple but Cute icons |
The table above are some of the questions I asked myself after observing the two games, and have come to a conclusion that if you are not in real need of steem as a commodity to put food on the table, sure why not, you can always play around it until you start earning something you prefer.
For a busy person:
You might look at Steemcity as a more ideal choice, but you got to be willing to chance your way for the cards you need for an optimal city that generates income.
---
I for sure know that there will be more challenging options for the Steemcity game where you would probably need to invest all your earned SIM to it, but if you are a legit staunch anarchist who doesn't like taxes, then you might not feel welcoming of the possible upgrades later.
Otherwise, both games are still entertaining.
Until Then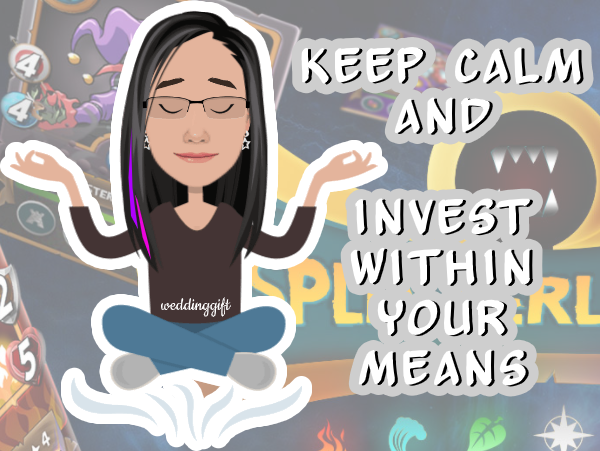 1 % of this post's earnings goes to @null to keep the steem blockchain alive
---
---