This is my entry for the Splinterlands Art Contest / Week 121
This is the finished art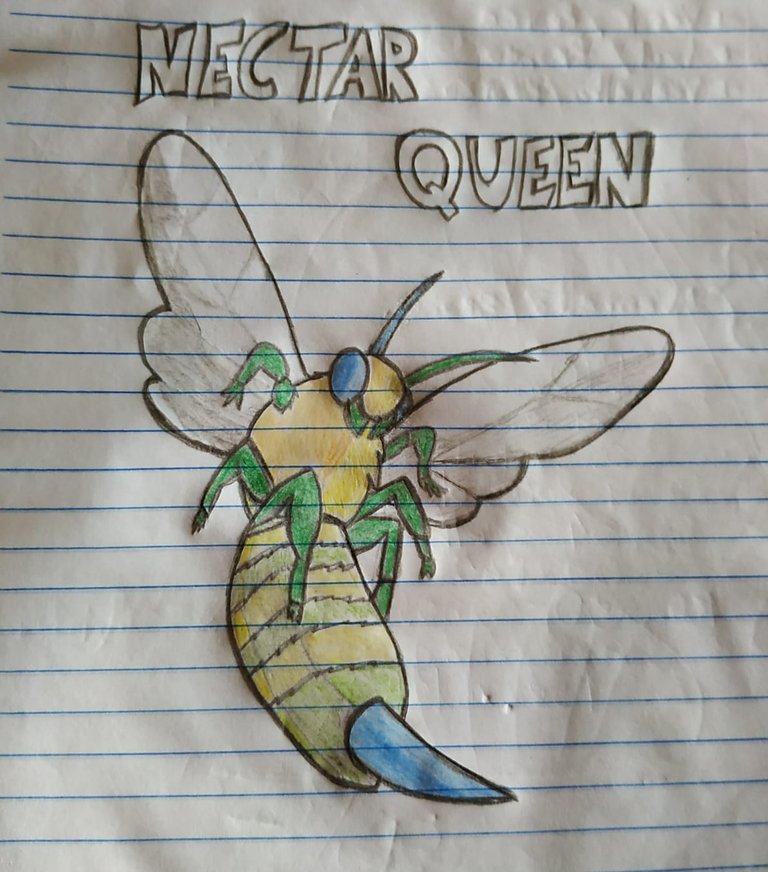 NECTAR QUEEN
Unlike most queen bees, Nectar Queens like to get out of the nest and get their Proboscis dirty. Fortunately, you can hear one coming long before it reaches you. Unfortunately, they have a real taste for blood.
Below you can see the process:
1º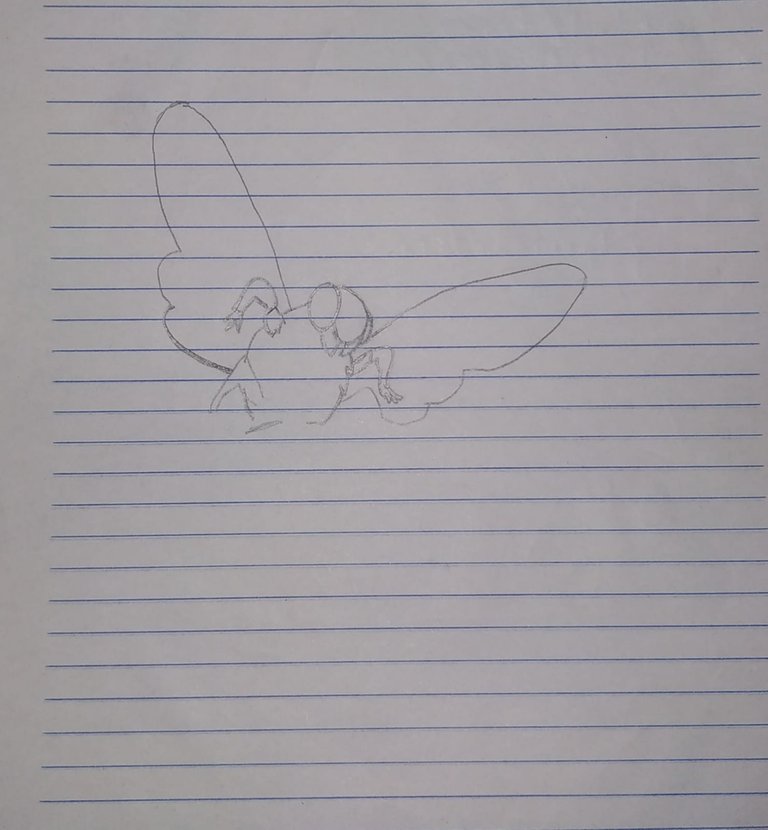 2º

3º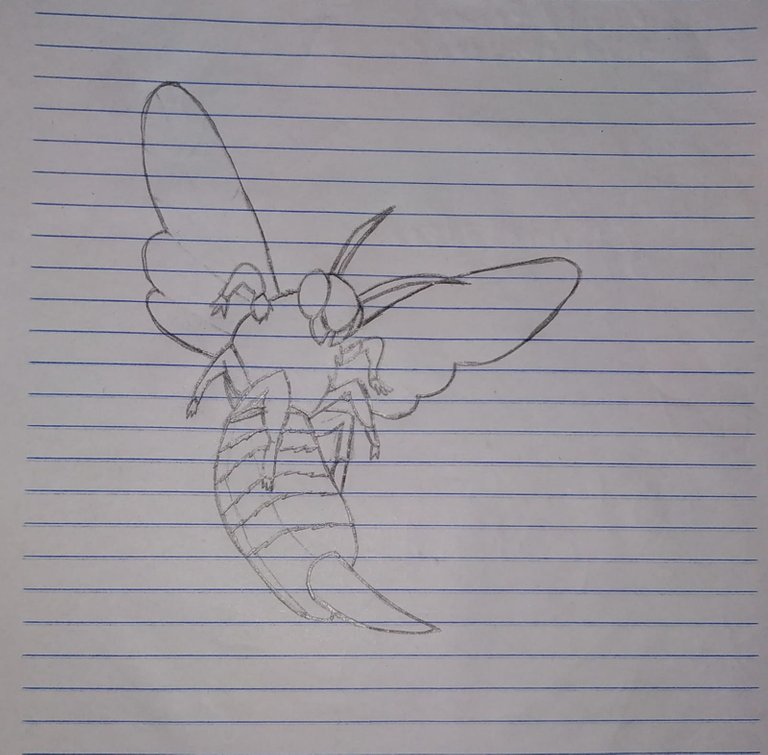 4º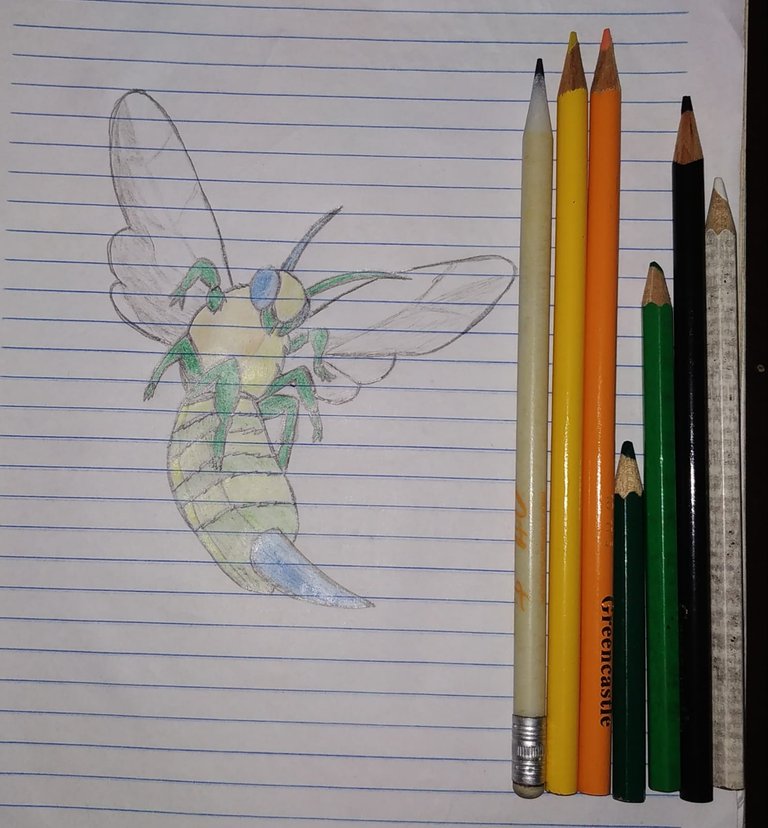 Desenvolvimento
I was at home with nothing to do and I took a sheet from my notebook and started making a drawing of @splinterlands , to pass the time. He's an amateur, but I decided to post.
This is my first drawing to enter the Splinterlands Art contest. I was embarrassed to post, since many drawings are great and mine not so much. But what matters is to participate.
I hope the Splinterlands team likes it.
Maybe I can draw more and post it for you. I still hope to win some gift from Splinterlands. Se não, fico como experiencia.
If you liked it, feel free to like, comment and share.
Let's go on this adventure together?
Enter the Game Here: Splinterlands
Twiter
Instagram
Facebook
Thank you all!