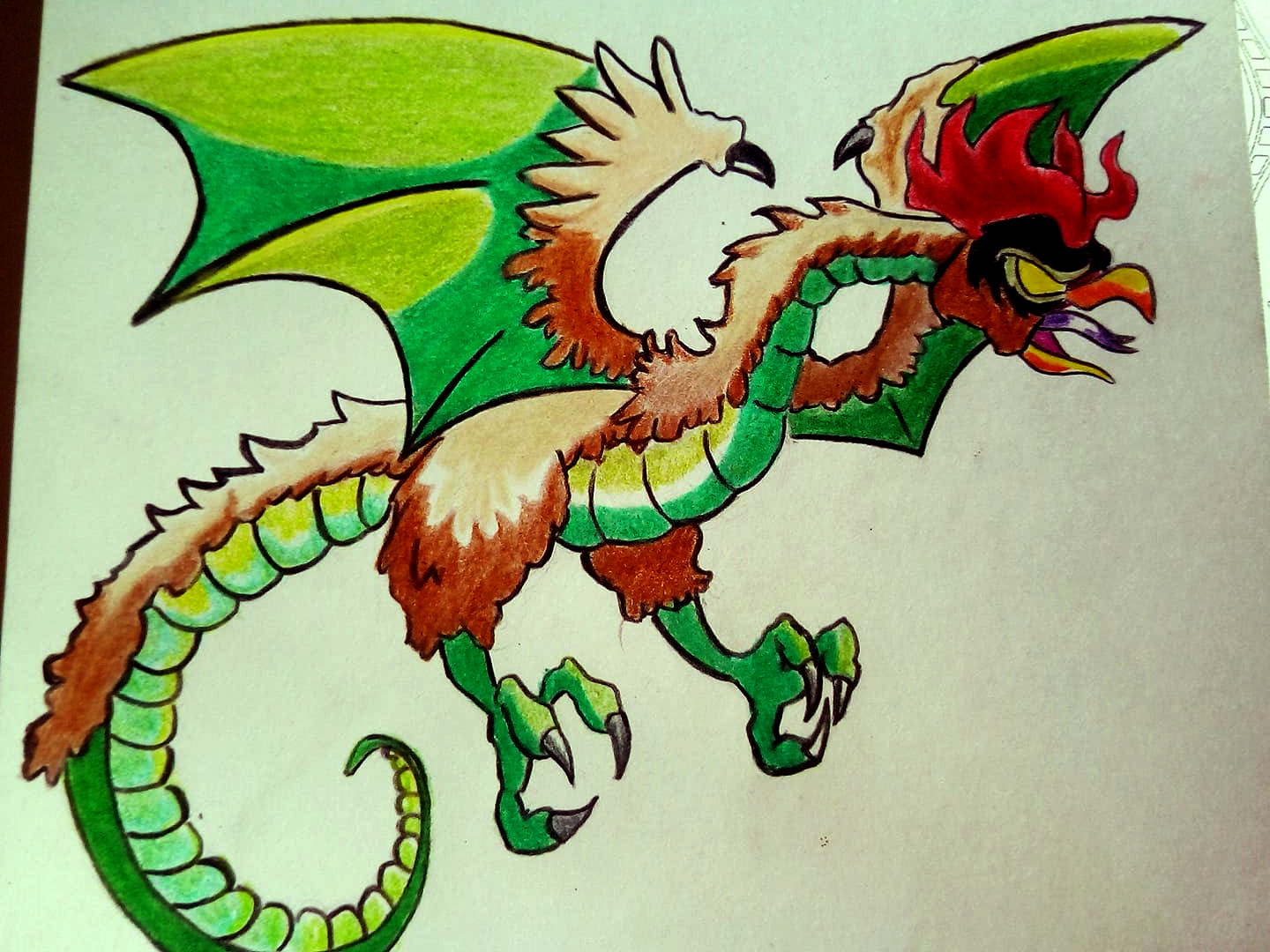 Hello friends, today I want to bring my drawing for my participation in the ART CONTEST 138 of SPLINTERLANDS. I have chosen the warrior Cocatrice. I hope you like the development of my drawing.

Process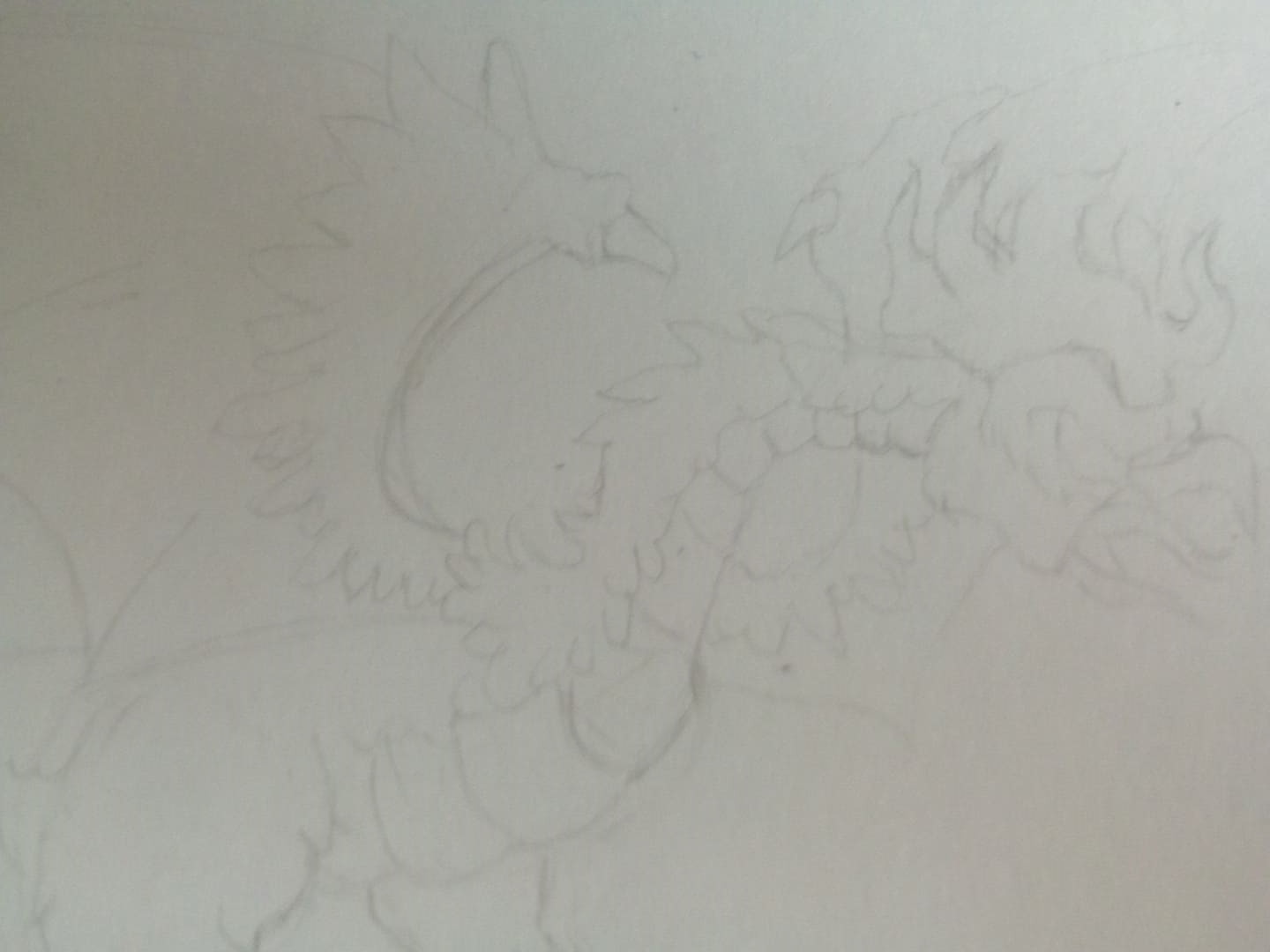 The first step was to draw a quick and easy sketch with a soft pencil.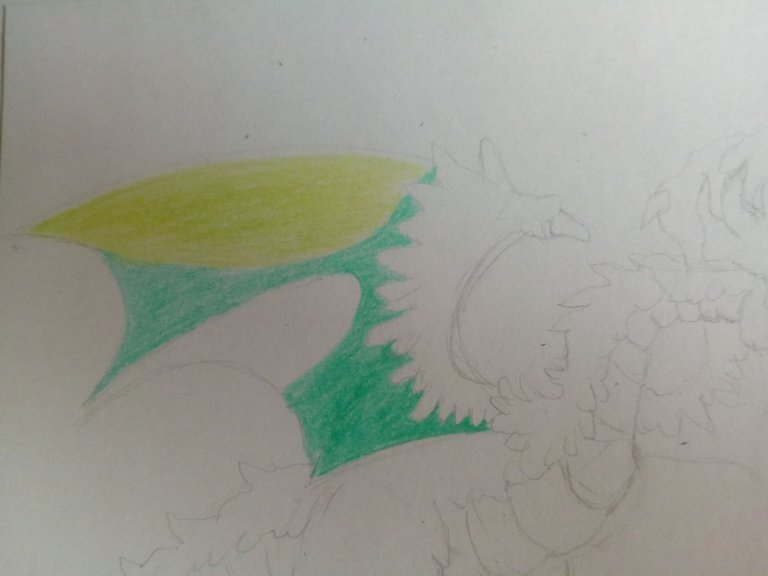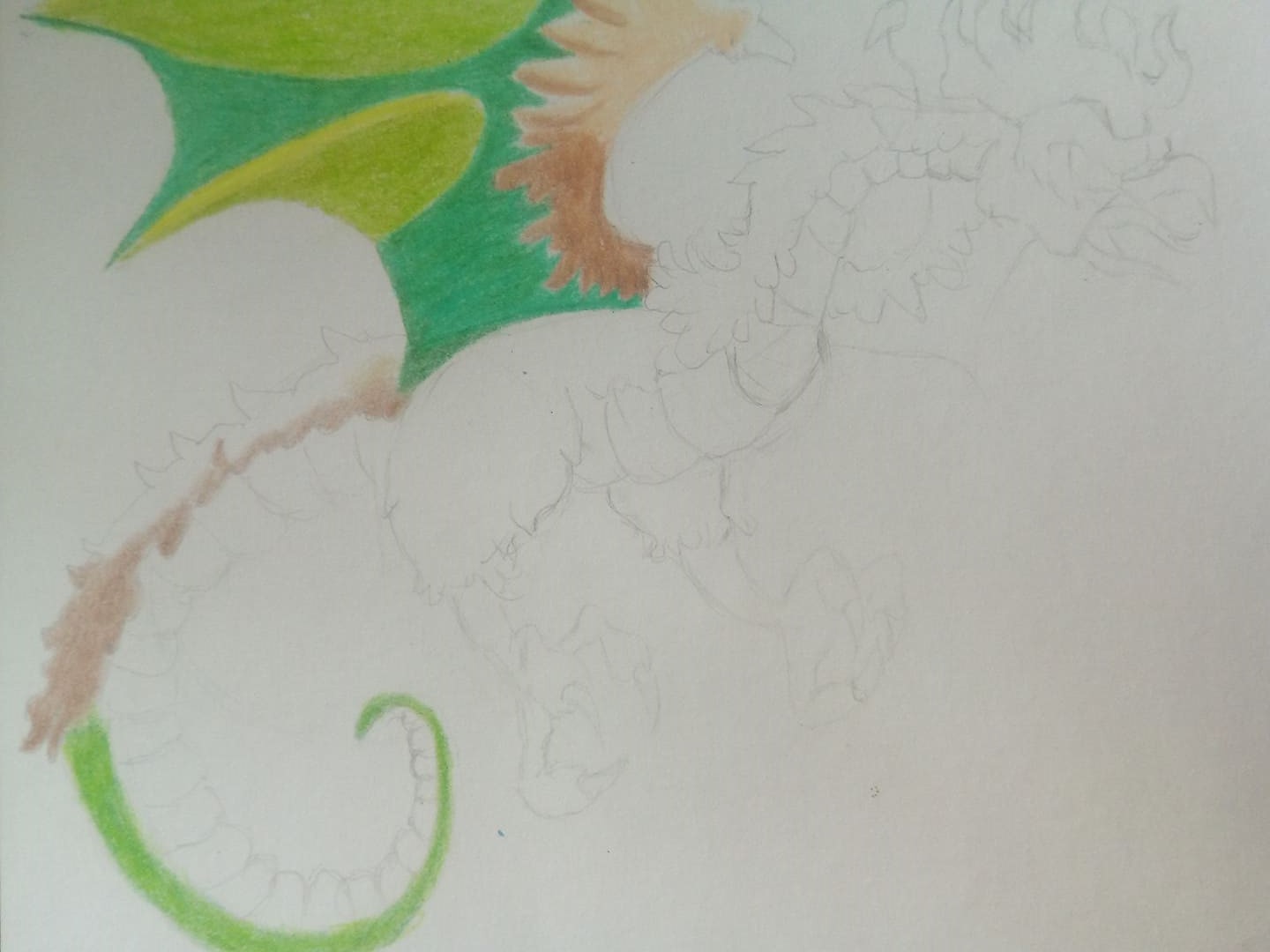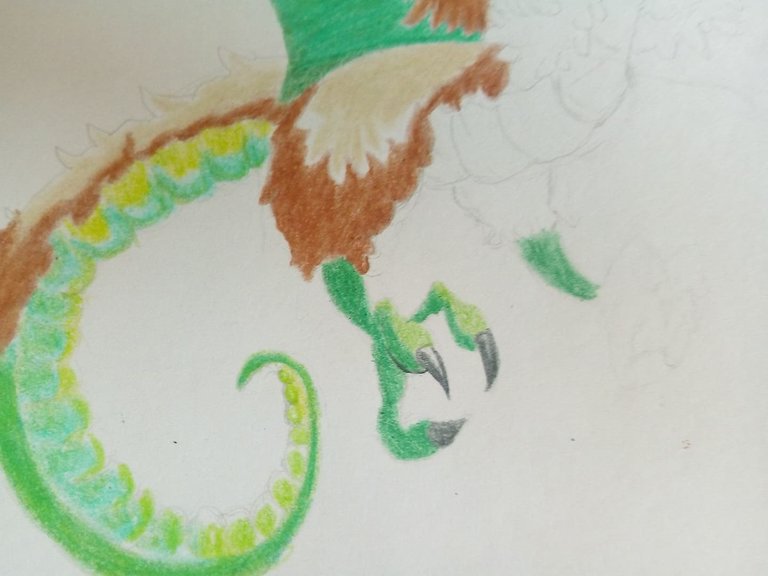 Then I was choosing the colors most similar to the original character. I was making soft strokes to be able to mix the ranges of colors and thus obtain better tones.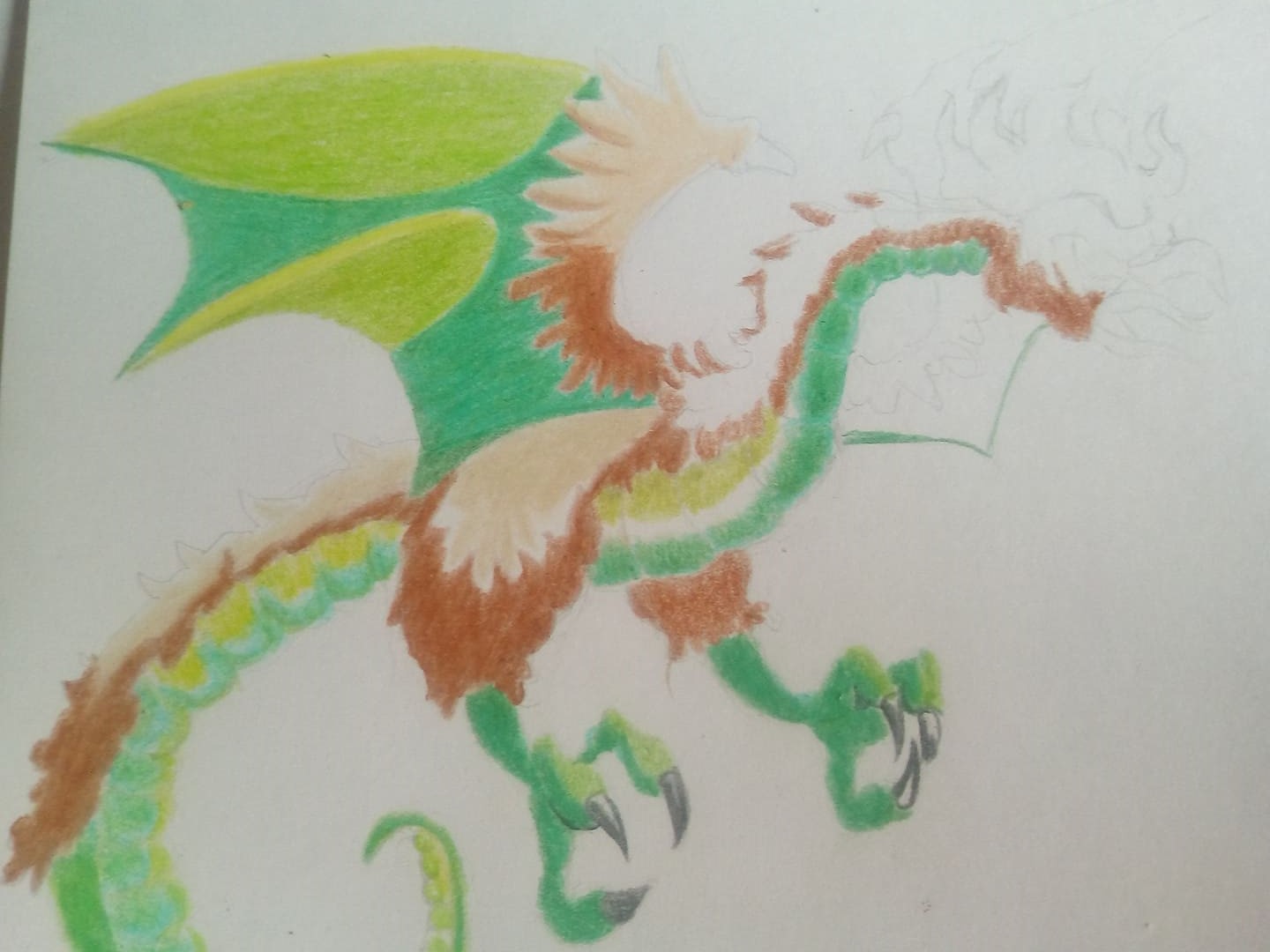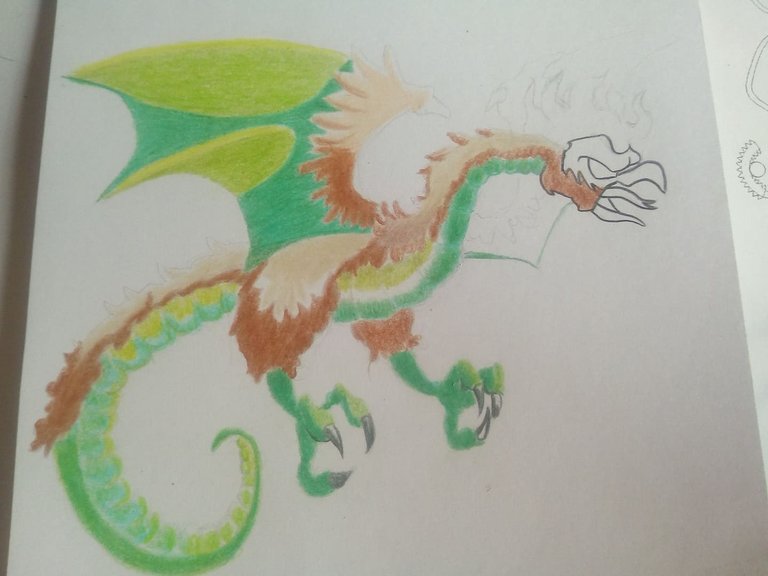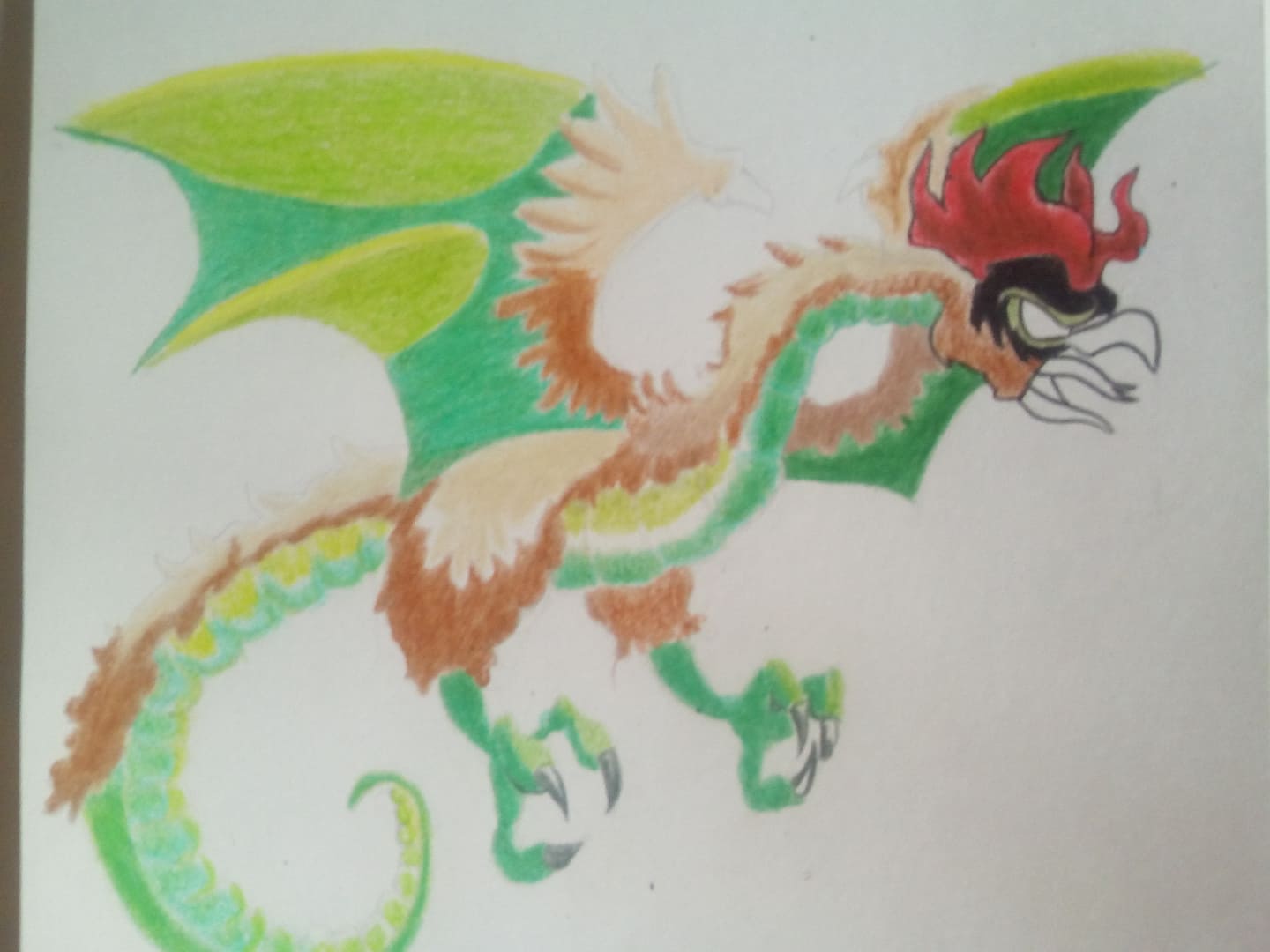 We continue painting the tail, the claws and part of the neck and the head following the same technique of mixing the colors.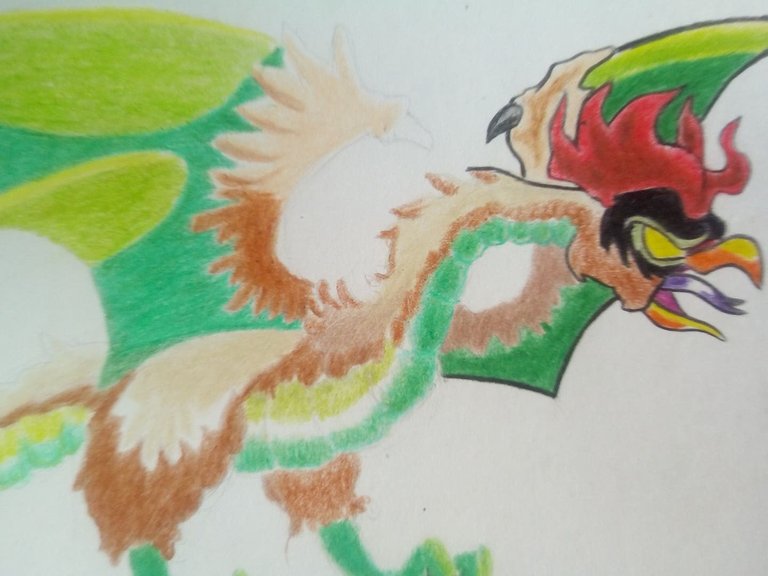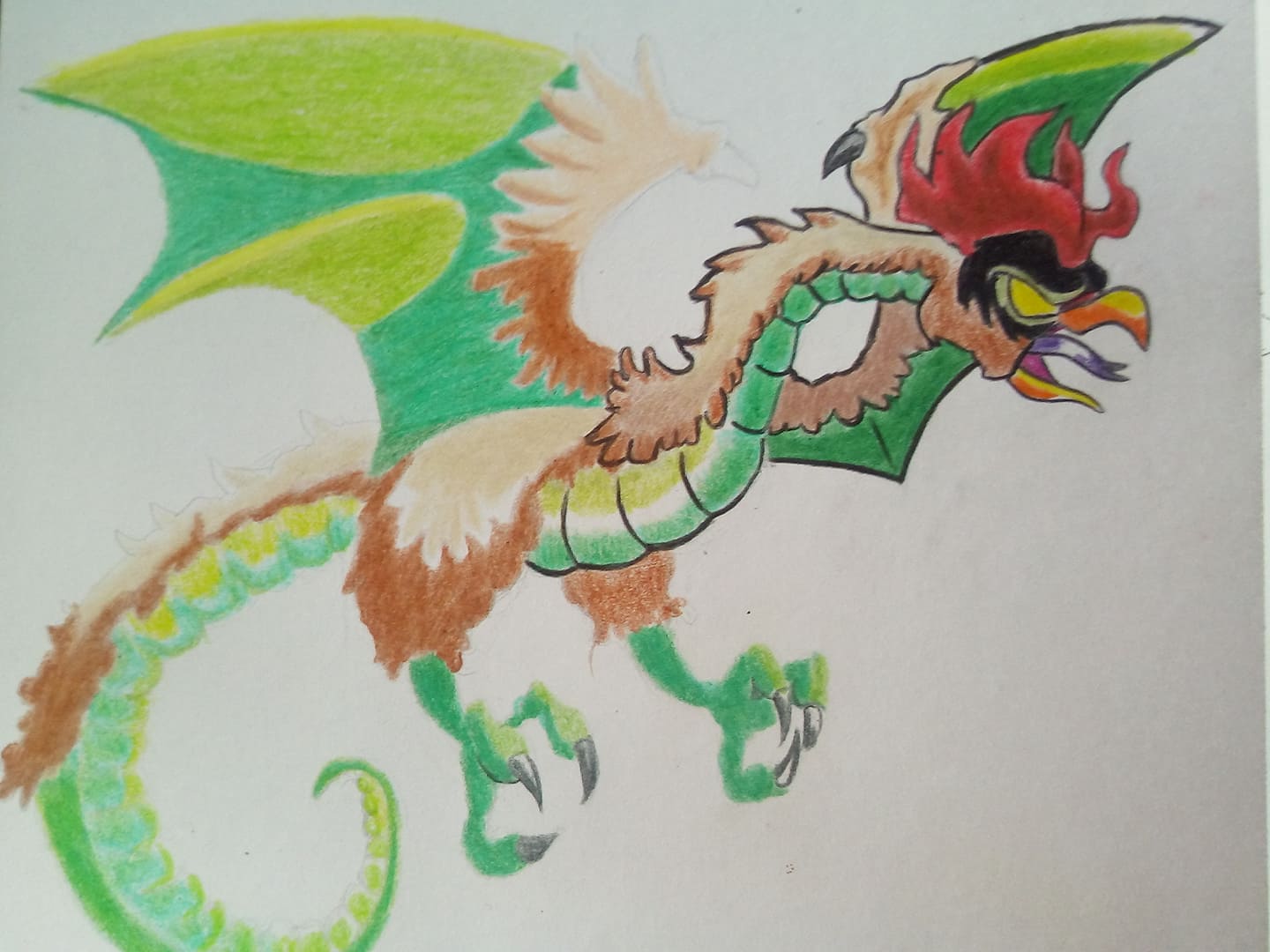 Finally we finish drawing the face well and with a black pencil we make the outline of the figure of the flying dragon. Then to finish we repeat the strokes with the colors to achieve a better uniformity in the fill.

Final Work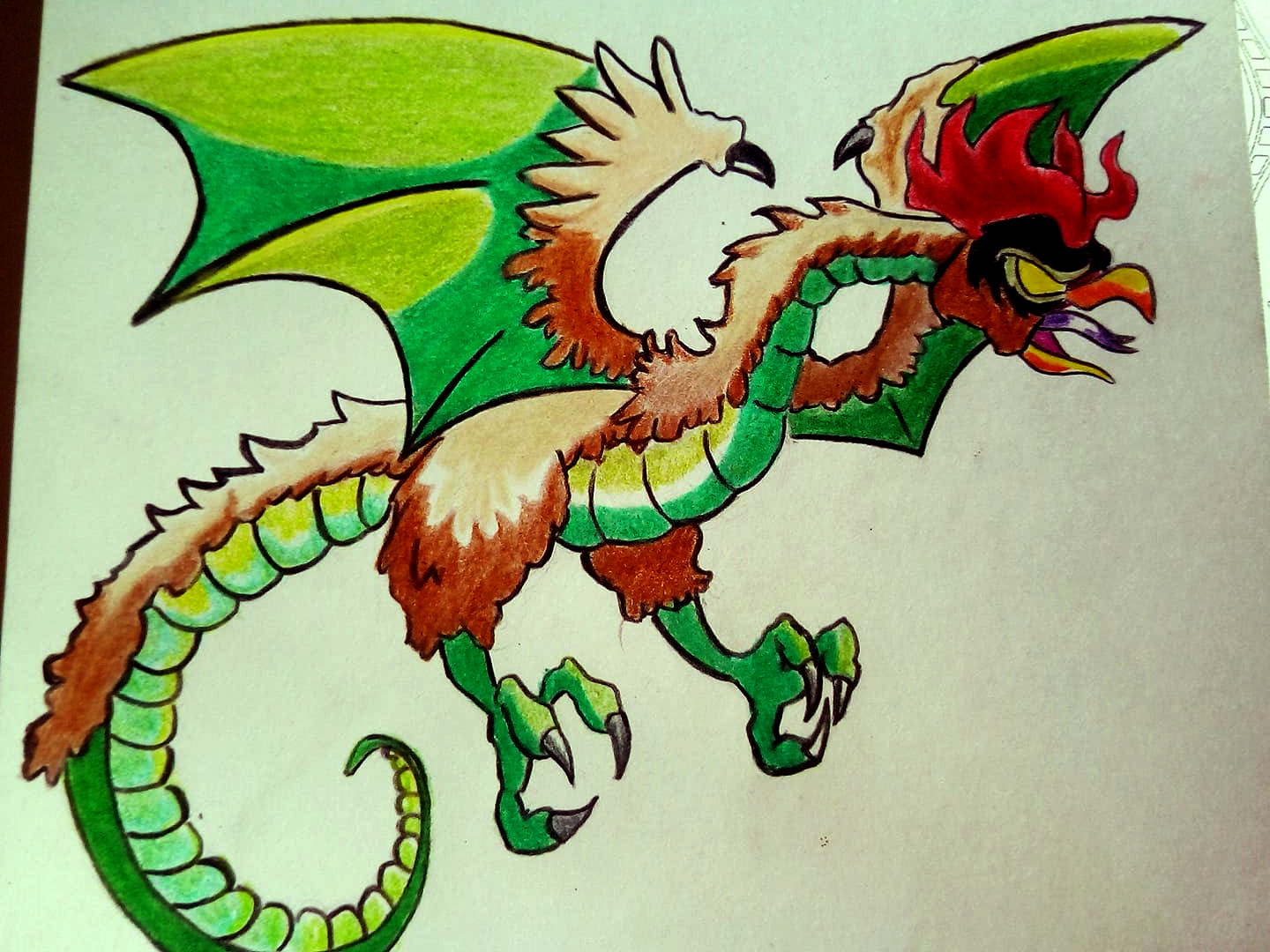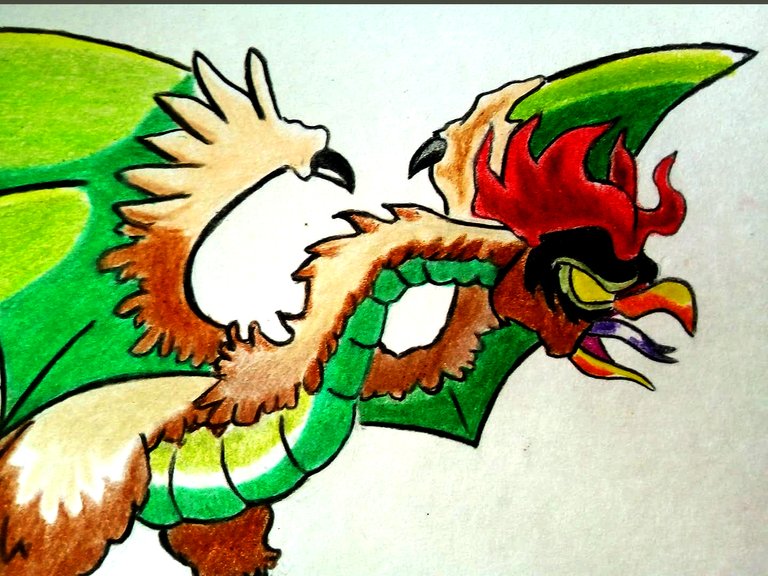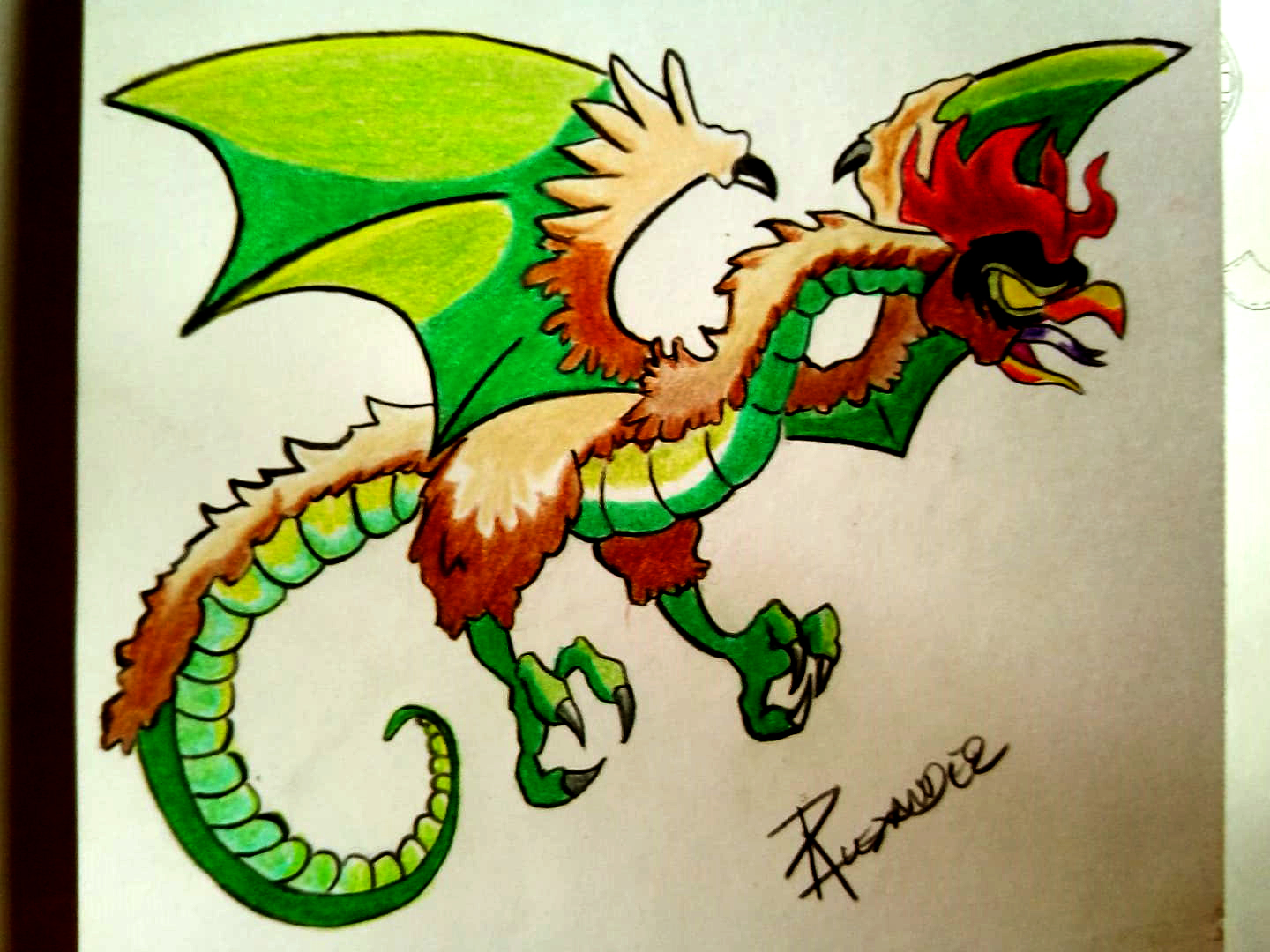 This is how the final work has been, I hope you liked my participation, for this drawing I used prismacolor premier pencils, graphite pencil and opaline cardboard. The drawing has measures of 15cm x 15cm .. I say goodbye until a new opportunity.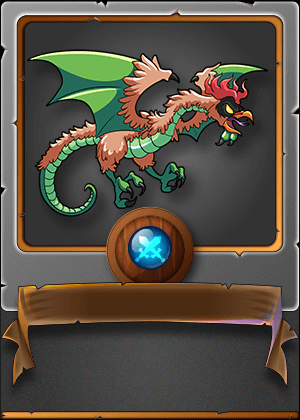 SOURCE

My splinterland referal link