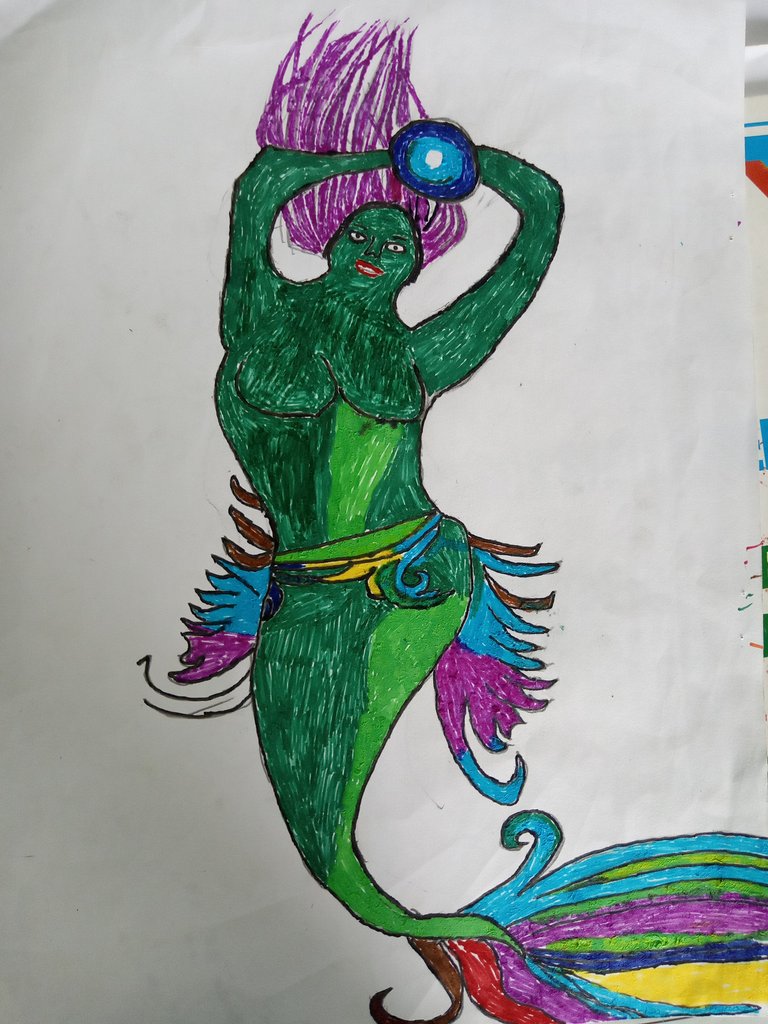 Hello hivans, how is your day? I just want to say thank you for this wonderful opportunity given to me to show how creative I am in splinterlands. It is indeed a good one. When I saw message from @carrieallen, I was so happy and inspired to do more. I want to say thank you for your warmth message. It motivates me to be more creative.
Am always being inspired by the work of @Shoemanchu, last contest when I saw what he sketched by pencil, I wanted also to draw something similar by pencil. But unfortunately, I have finished my art work. Am always being inspired by him . He's very creative and innovative. I will love to learn from him because his creative Ability Worth what I should crave for.
Looking at art 126 contest, I knew I can't be among winners because some arts works are far better than what I drew. But I don't like given up on things easily. I love competitive environment because That was how I was brought up. I participated in school competition and my mummy always told me that " you are better than those kids that took first and second position". That was how I became addicted to book, and up to now, I have not recovered from it. I knew, I will Win one day if I continue without relent. I discovered consistency is a vital key to success.
I was paired with Zooma today. I thought I have lost the battle because of my Monsters were missing the target due to evading melee ability that his monsters possessed. Click here to watch the battle my attacking monster Silvershield Paladin was attacked with magic, melee and range attack which greatly reduced its health to 3 in first round. But the divine healer increased it health to 5. Which gave me More hope in the battle.
But in round 2, paladin was eliminated in the battle. Due to evading melee ability, Silvershield Assassin and Sandworm were continuously missing target of eliminating Fire Splitter. It was Silvershield Sheriff that reduced the pressure by eliminated spirit miner.
At round 3, Silvershield Assassin eliminated the spirit miner and living Lava while sandworm eliminated zalran Efreet. At round 4, the only monster left in opponent was Manticore while I was still having 3 monsters left- Silvershield Assassin, Silvershield Sheriff and Sandworm.
One thing I learned today is that it is not good to make quick judgement of things sometimes until the end. I was so quick to decides. Another thing I learned was that you shouldn't give up on things easily. Given up makes me a loser. It makes me feel like I have been defeated.
I was so stressed up today because after I tought my students for 6 good hours. I never thought I could came up with such creative and art work. One of my students came to me and asked me, "master don't you get tired?" I laughed because she doesn't know why I am so hardworking.
DRAWING AND PAINTED MERMAID
This is one of the splinterlands card that I love most; then I decided to drew and painted it.
The First Stage: This is the stage I used the pencil to drew the skeletal of the mermaid. I used the pencil here in case i make any mistake; I would be able to correct it without wasting time.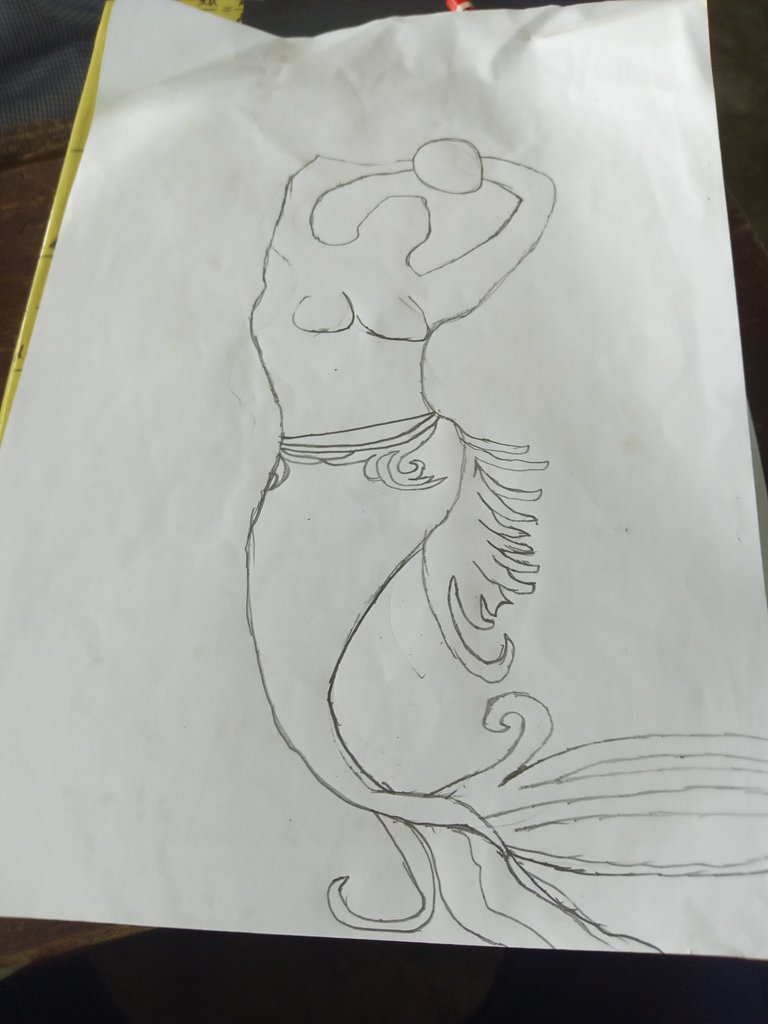 Second Stage: This is where I used the pencil to sketched out the hair, nose and the eyes.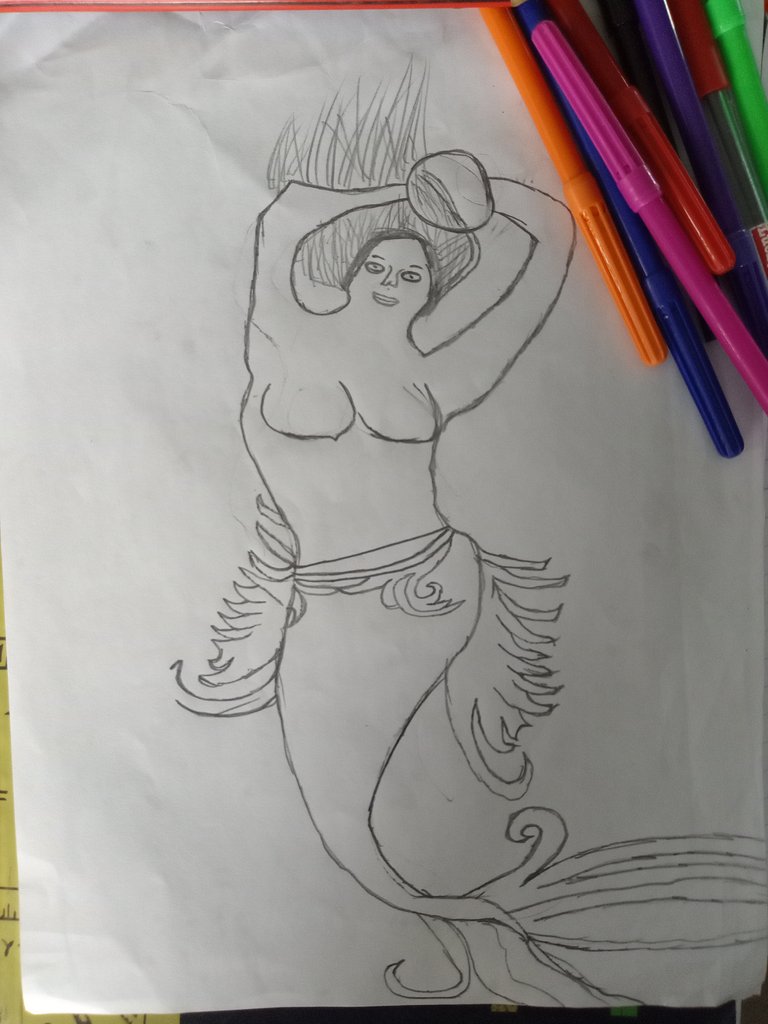 Third Stage: This is the first step of my painting and I painted the hair with pink colour because that was the colour the splinterlands card is painted.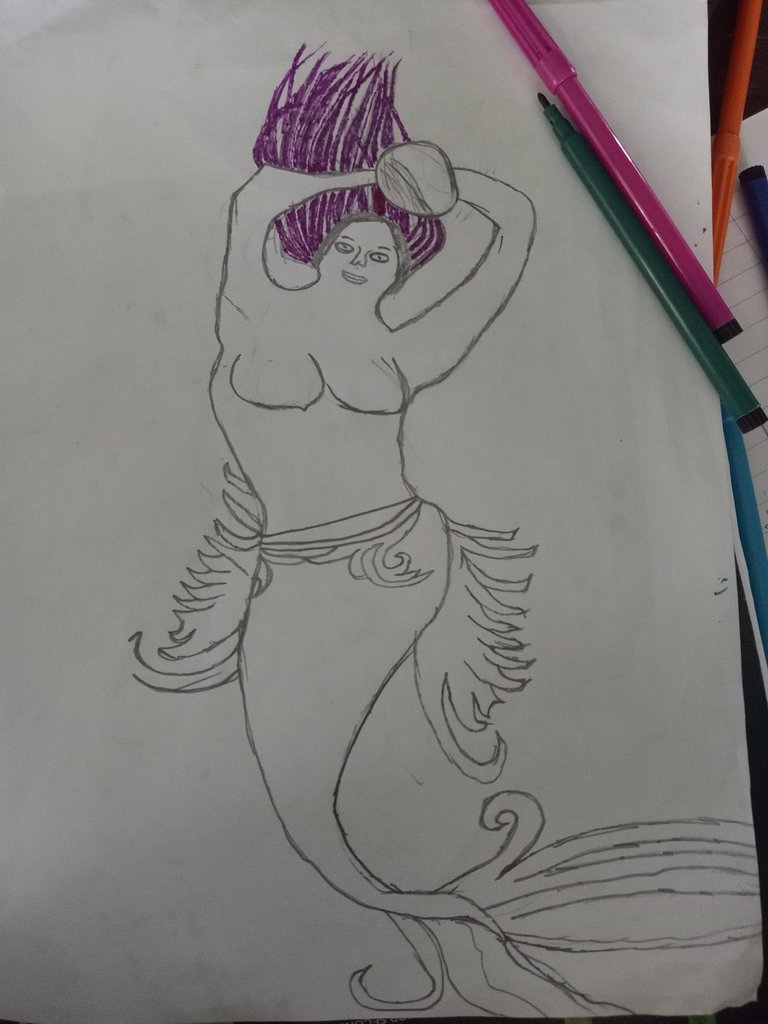 Fourth Stage: I painted the hand with dark green and the part of hip with light green.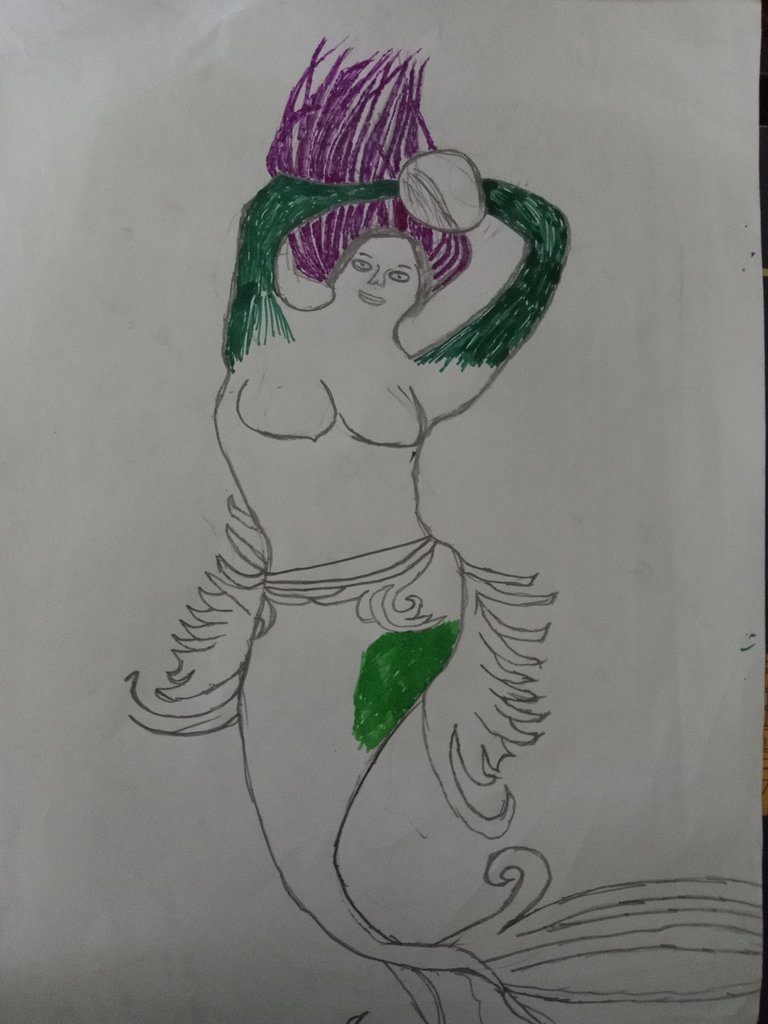 Fifth Stage: painted most part of the body and left the chest.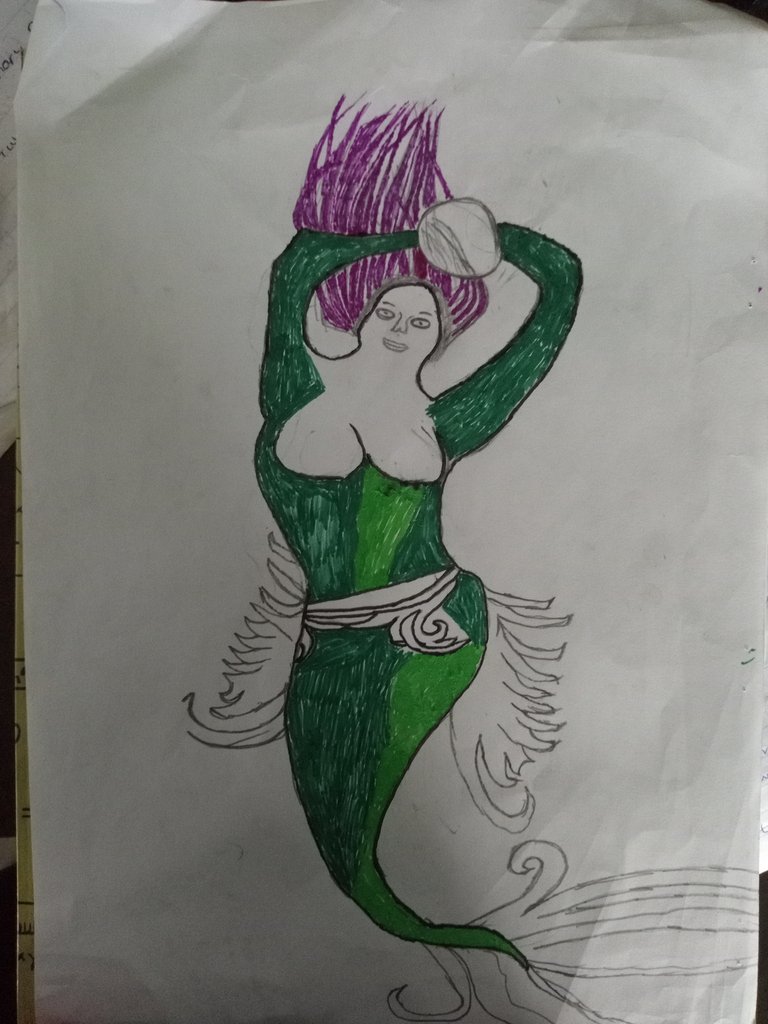 Sixth Stage: This is were I painted the fins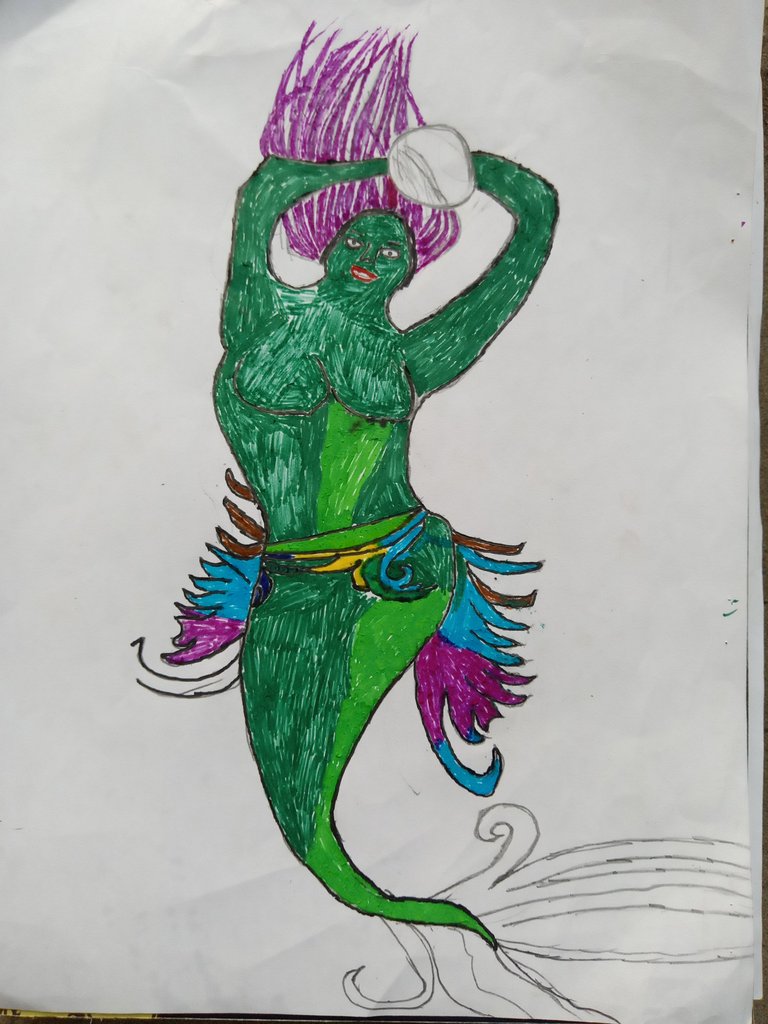 Seventh Stage: this is the last stage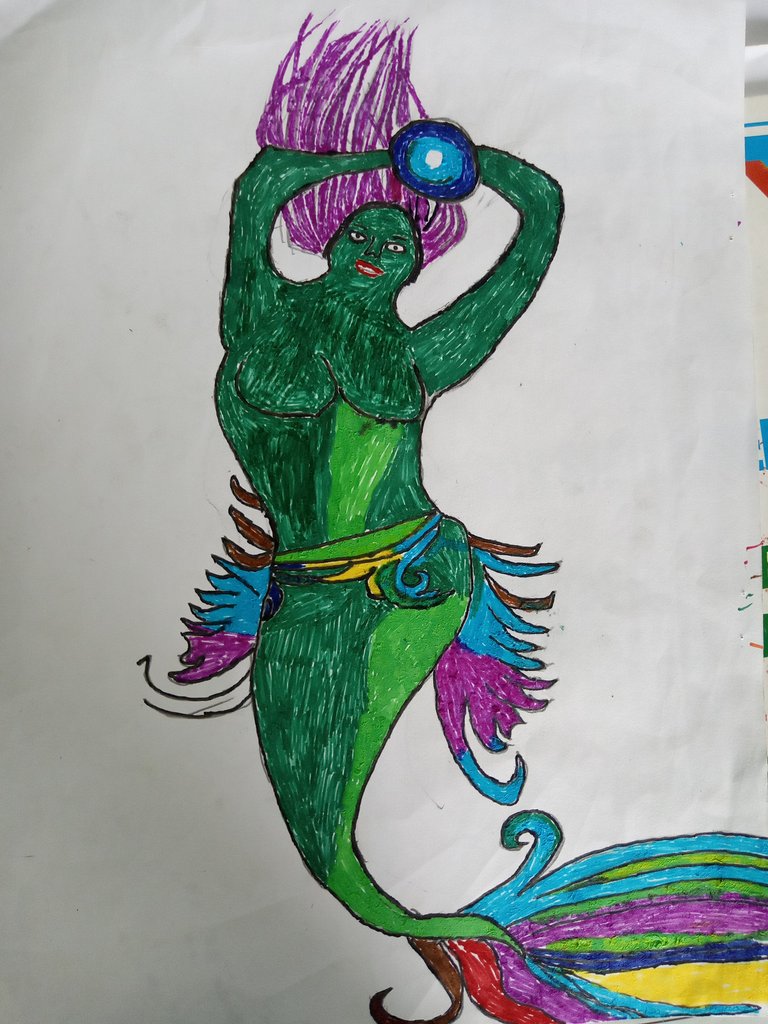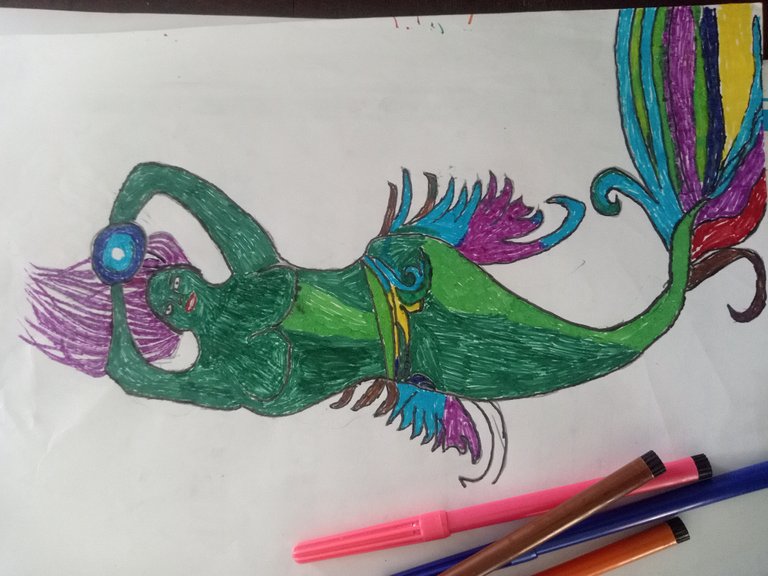 if you want to participate in splinterlands game and enjoying the benefits click here

Come to nerdy and show your creative and art works.
Thank you