"EFREET ELDER" - The One Man Army. Splinterlands Weekly Battle Challenge.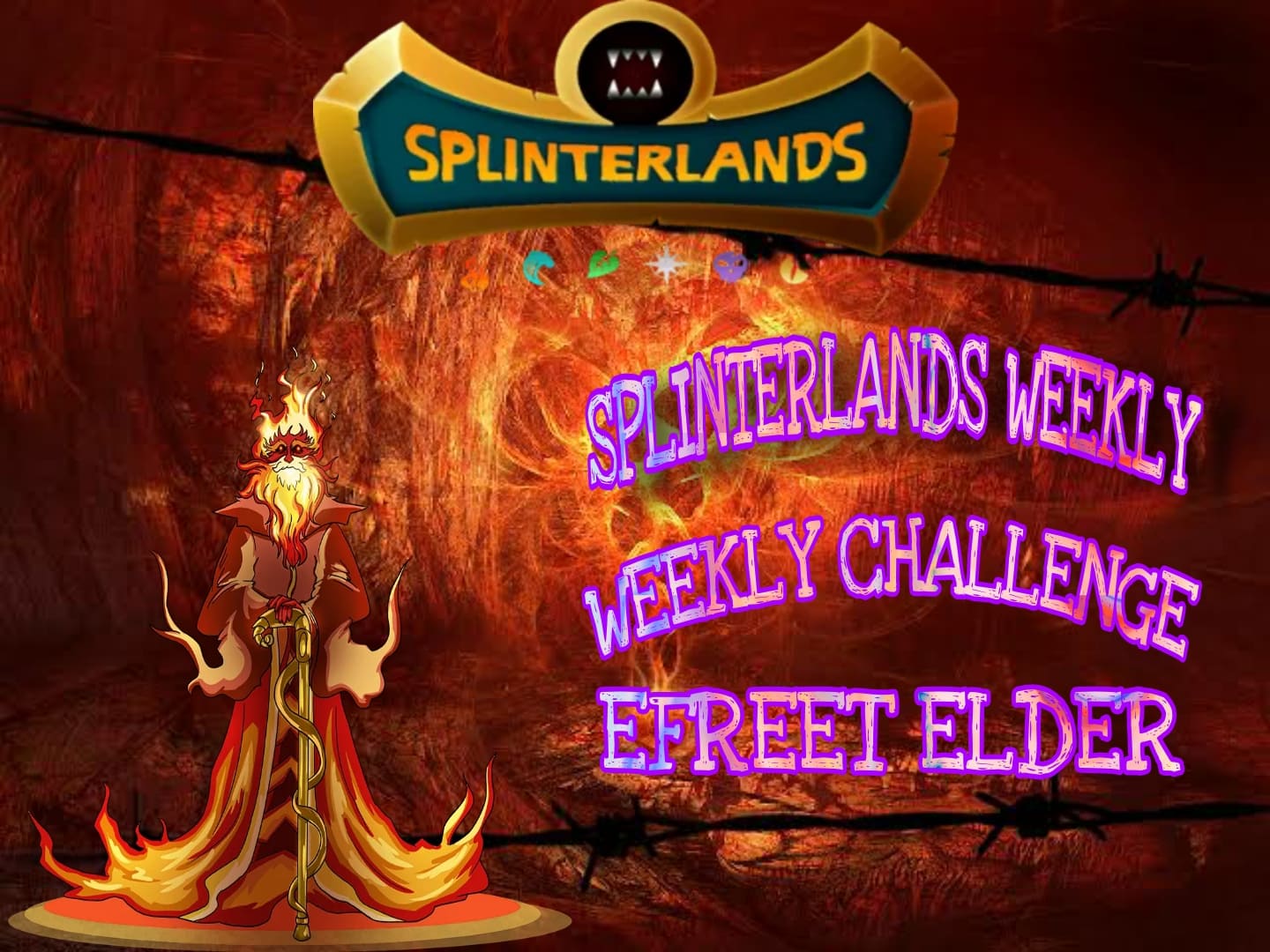 Greetings my friends,
How are you all? Hope all of you are having a great time. Welcome back to my other splinterlands post.
---
---
About The LineUp:

For this match mana cap was 12.
And played with the "Standard" battle rule.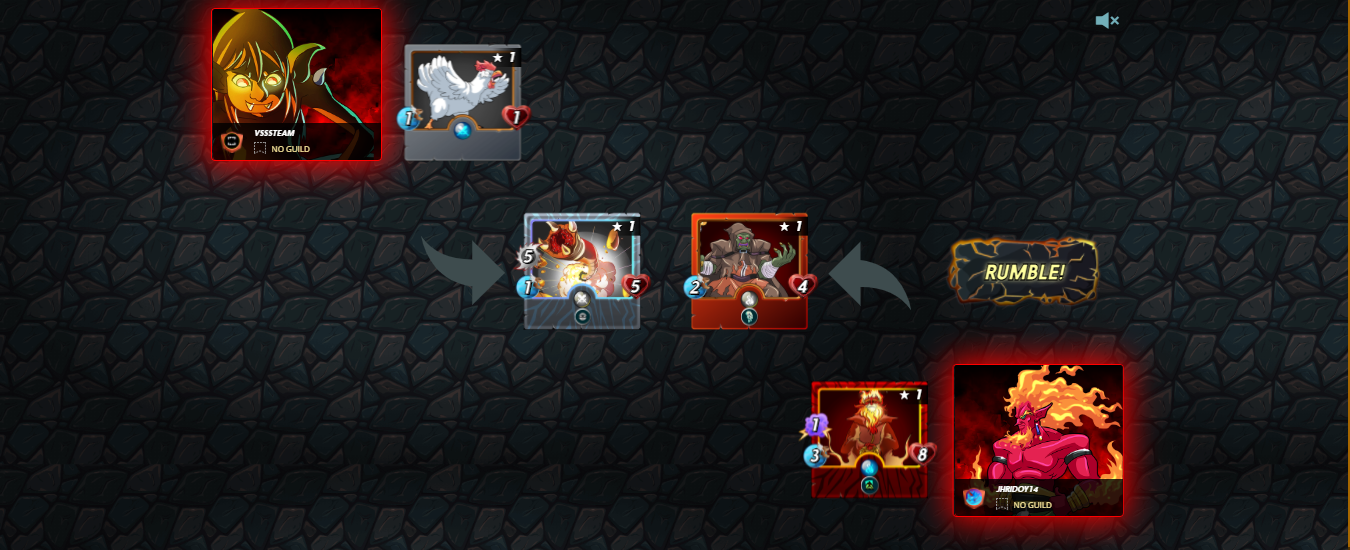 I was using my Fire Summoner "MALRIC INFERNO" along with "EFREET ELDER" in level 1 and "GOBLIN SHAMAN" in level 1.
---
---
Now Let Me introduced you to The Cards I have Used In The Battle.
SUMMONER: WIZARD OF EASTWOOD(RARE EARTH Summoner)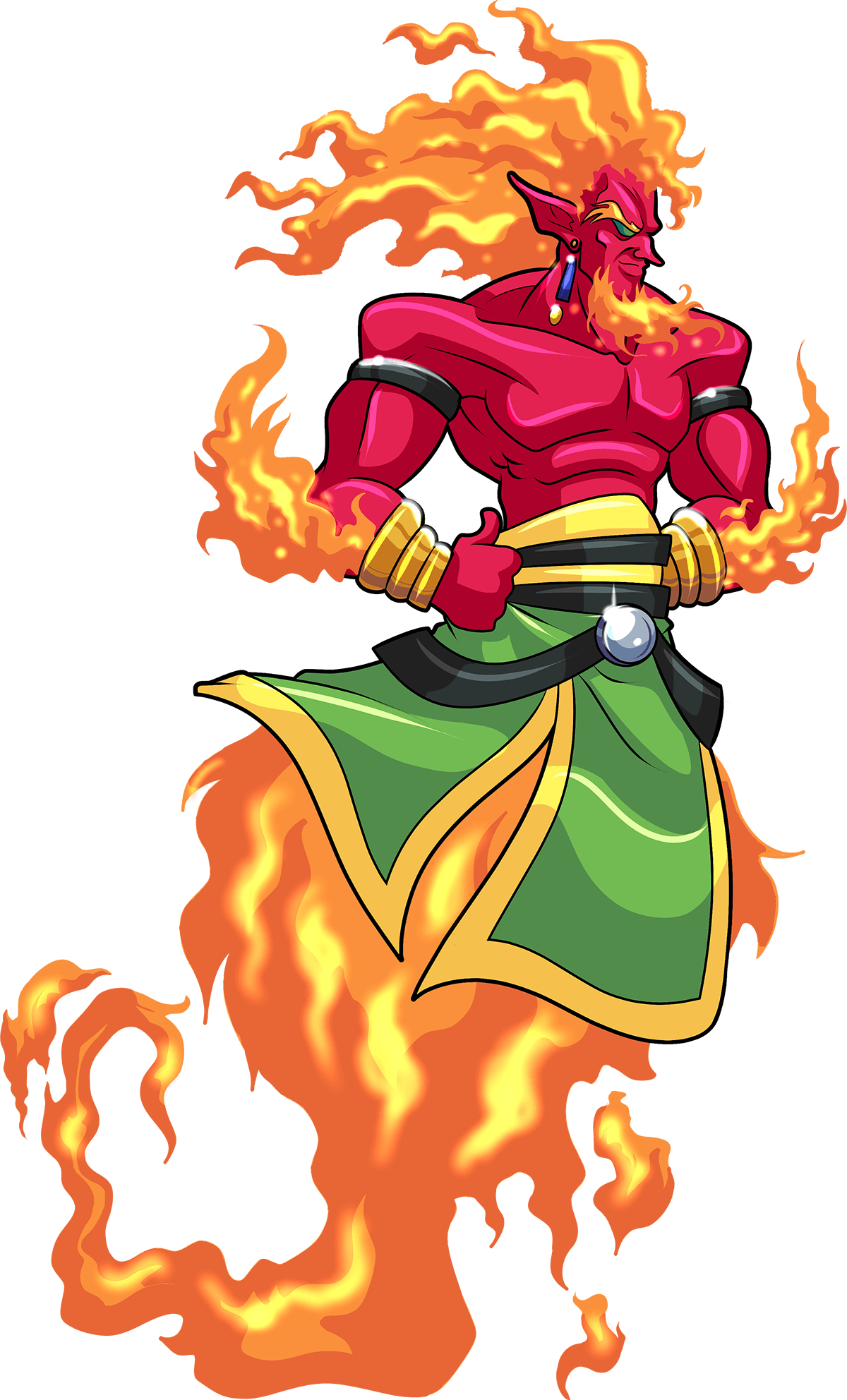 "MALRIC INFERNO" is a unique curiosity in the already diverse Burning Lands. He is a specter of fire with powerful attacks of his own, but he is also extraordinarily brilliant.
As a powerful specter fire attack, this Summoner can give extra +1 Melee attack power to the all-friendly monster.
It cost only 03 mana to use in the battle.
---
---
NO 1: GOBLIN SHAMAN(COMMON FIRE Monster)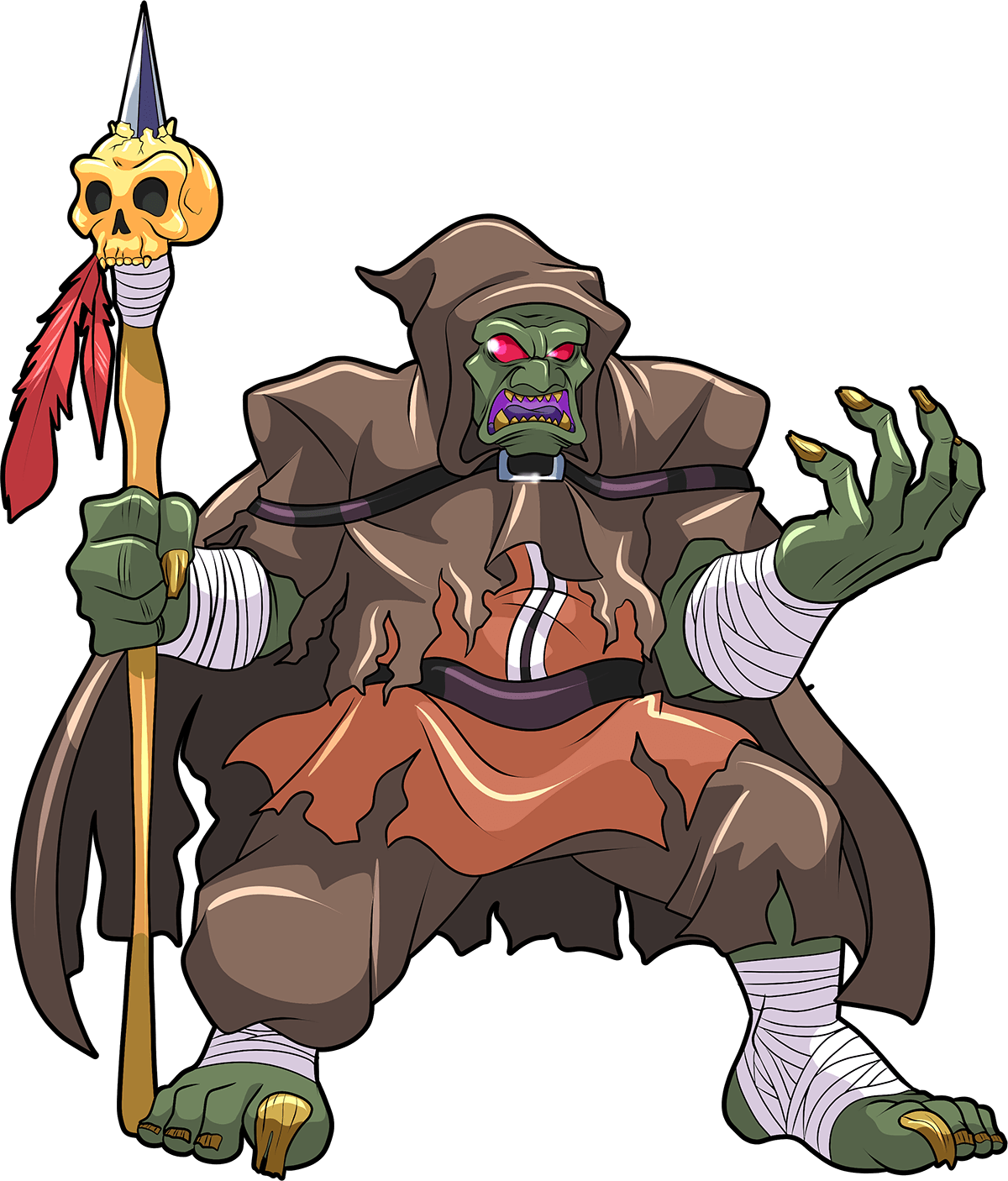 This monster "GOBLIN SHAMAN" has no attack power at level 1. But it has the "Weaken" ability which reduce all the enemy monsters health by 1.
It cost only 03 mana to use in the battle.
---
---
NO 2: EFREET ELDER(RARE FIRE Monster)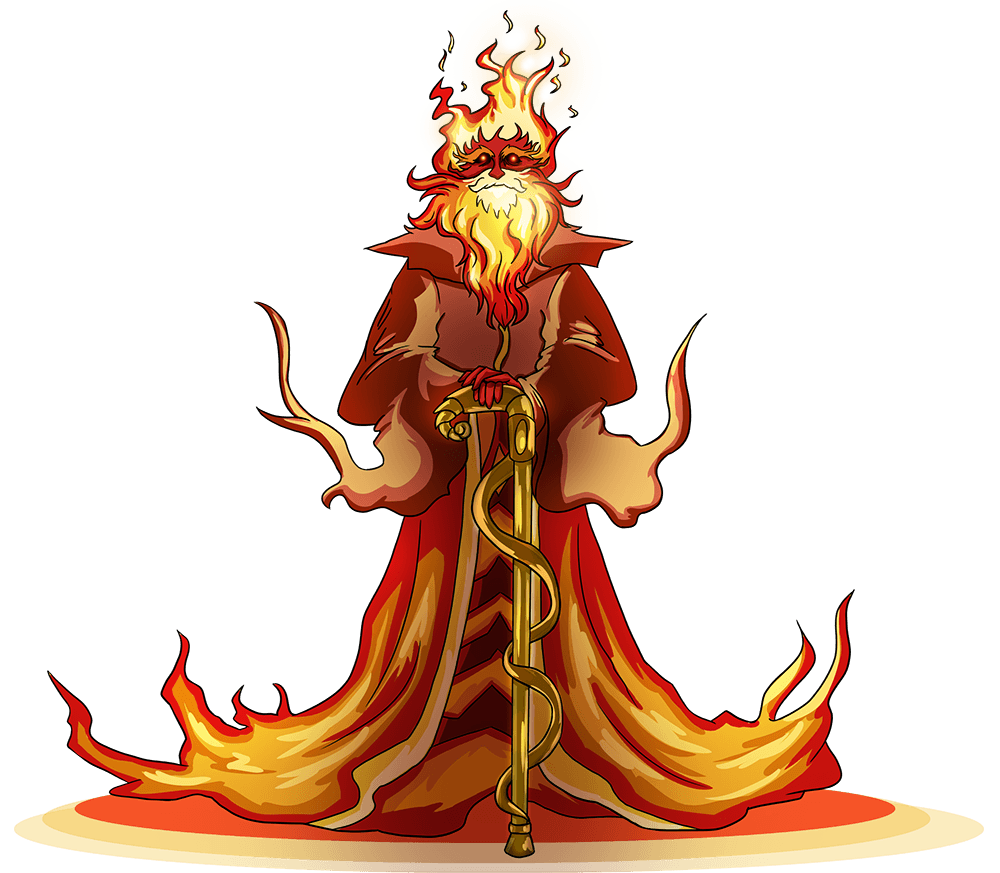 "EFREET ELDER" is a RARE FIRE monster that has the "Last Stand" ability. At level one, this monster comes with,
1 Magic attack
3 Speed
and 8 Health.
I am really glad to see "EFREET ELDER" on my monster's list. This one has the most interesting ability which is the "Last Stand". "EFREET ELDER" has the ability to gain extra +1 Magic Attack, +2 Speed, and +4 Health while this monster is battling alone against enemy monsters.
It cost only 06 mana to use in the battle.
---
---
Here Is Some Screen Shots Of The Battle: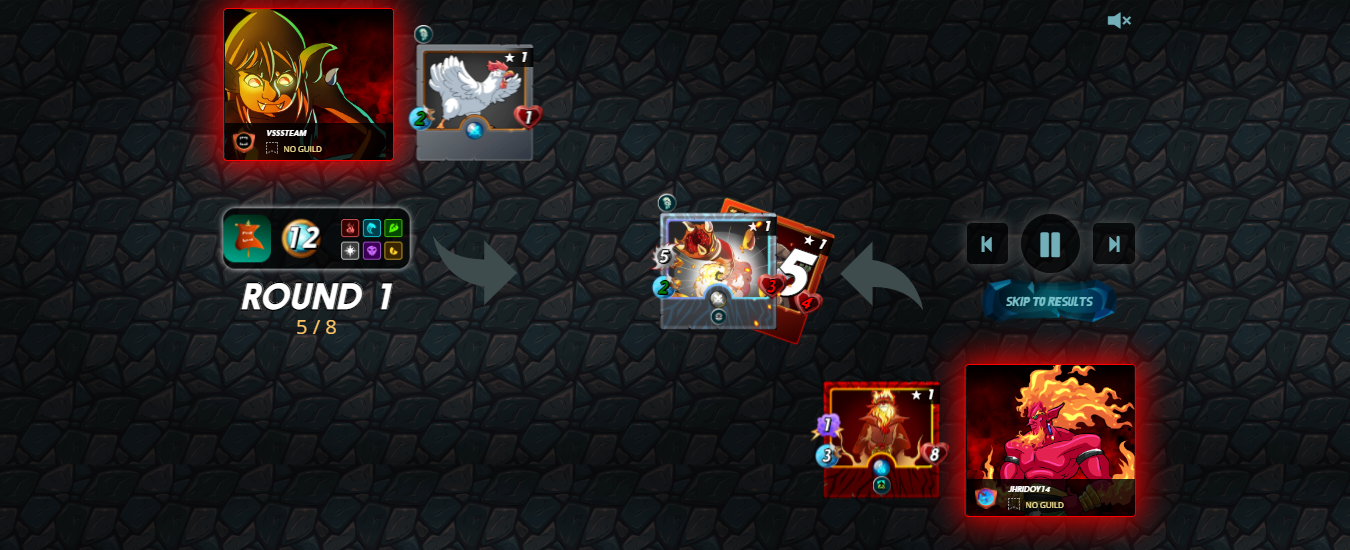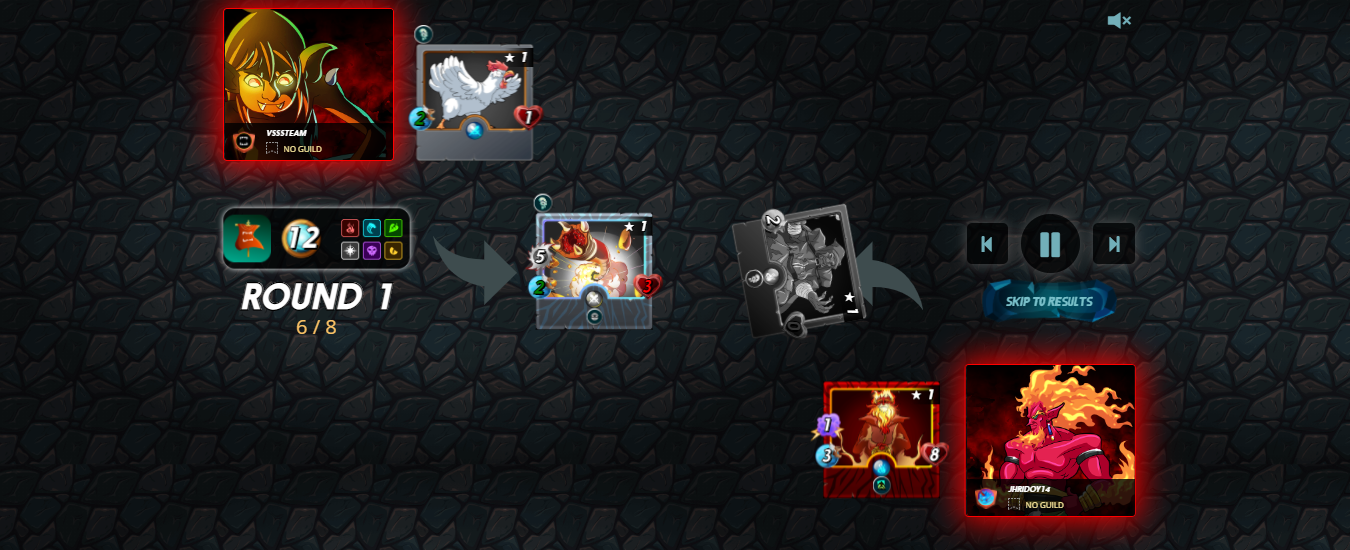 I was using only two monsters in this battle. My opponent was also using only two monsters. One of them was "SAND WORM" with 5 Melee attack power. In the first round, this monster killed my "GOBLIN SHAMAN". But that's ok. Actually, that was what I wanted at that moment.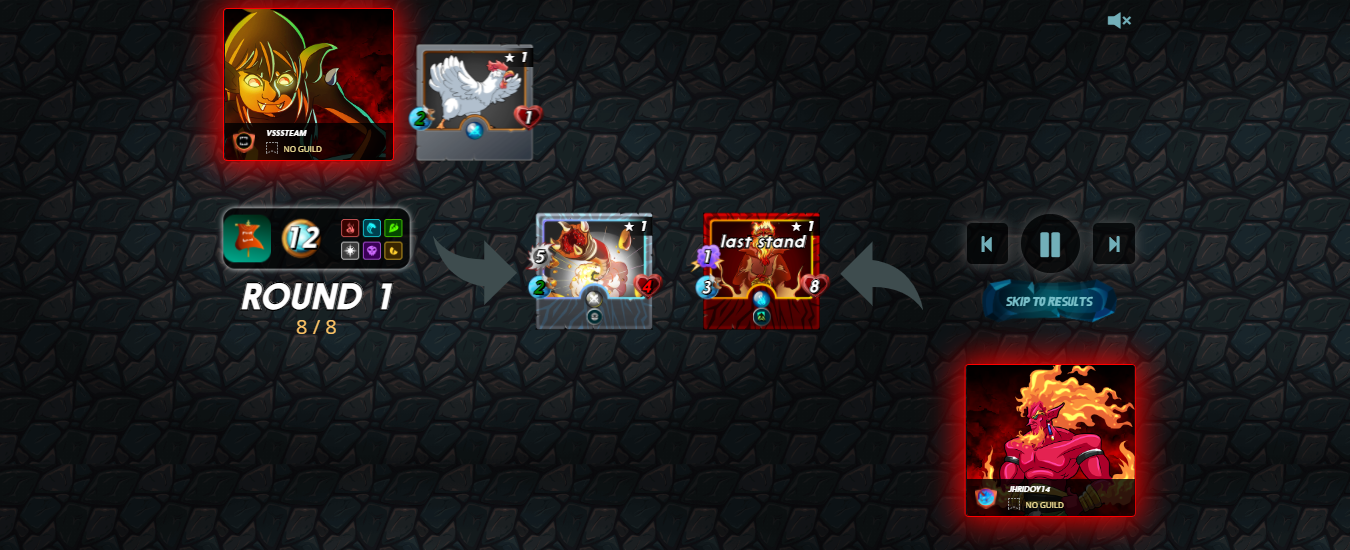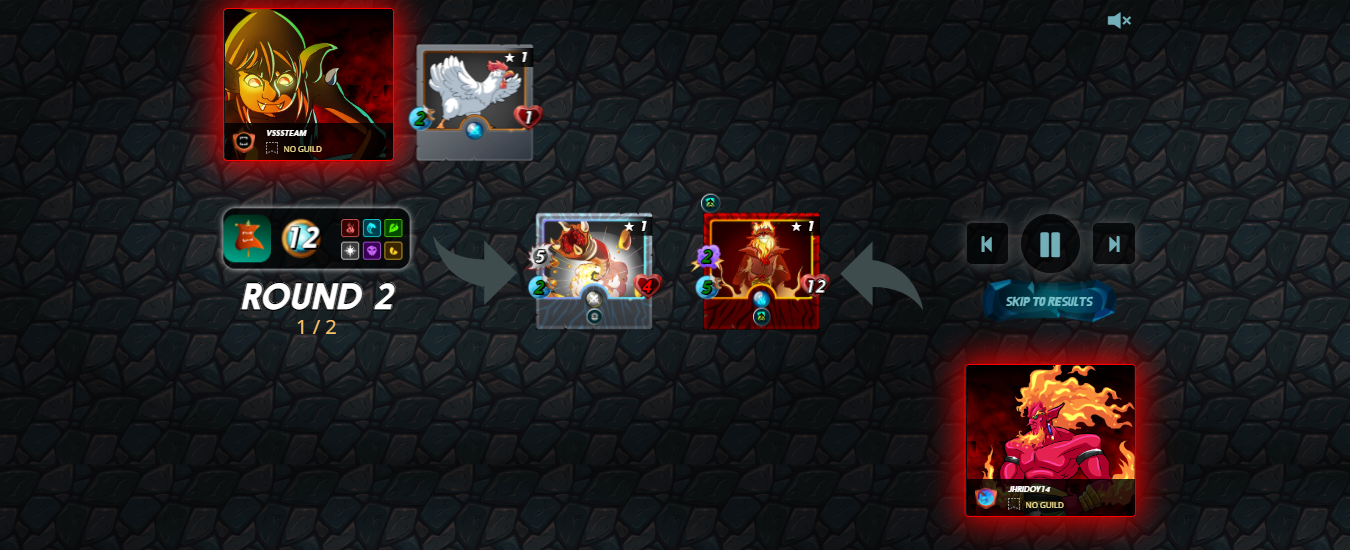 After "GOBLIN SHAMAN" died, "EFREET ELDER" was the only monster alive in my team. But this is the moment when "EFREET ELDER" shows his true form. He gains an extra +1 Magic Attack, +2 Speed, and +4 Health because of his "Last Stand" ability.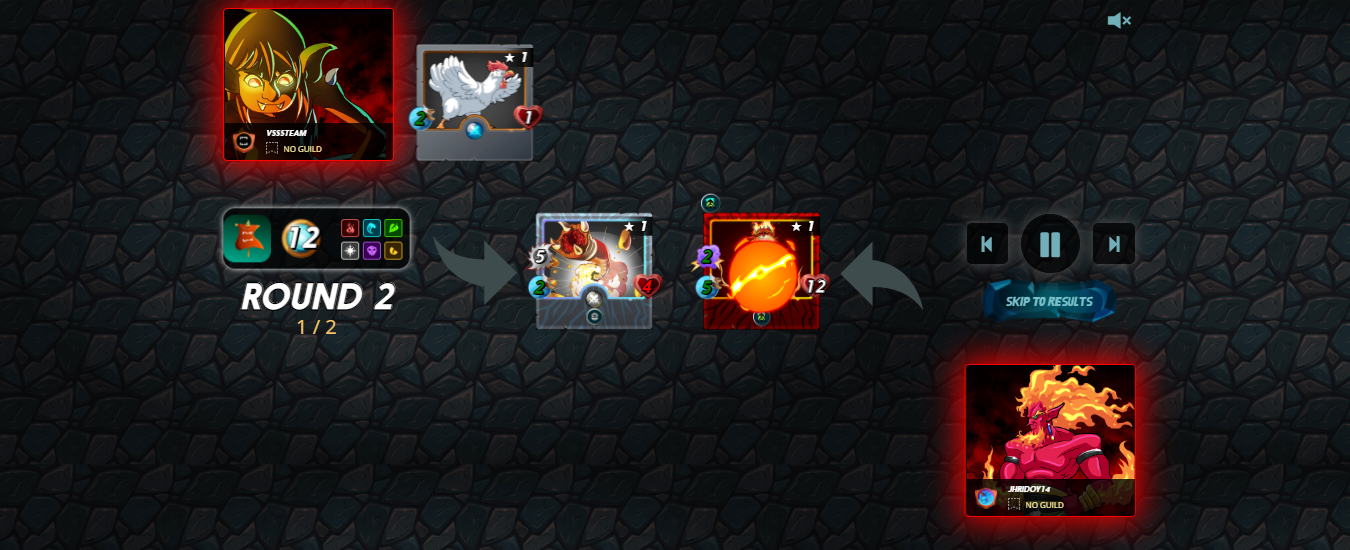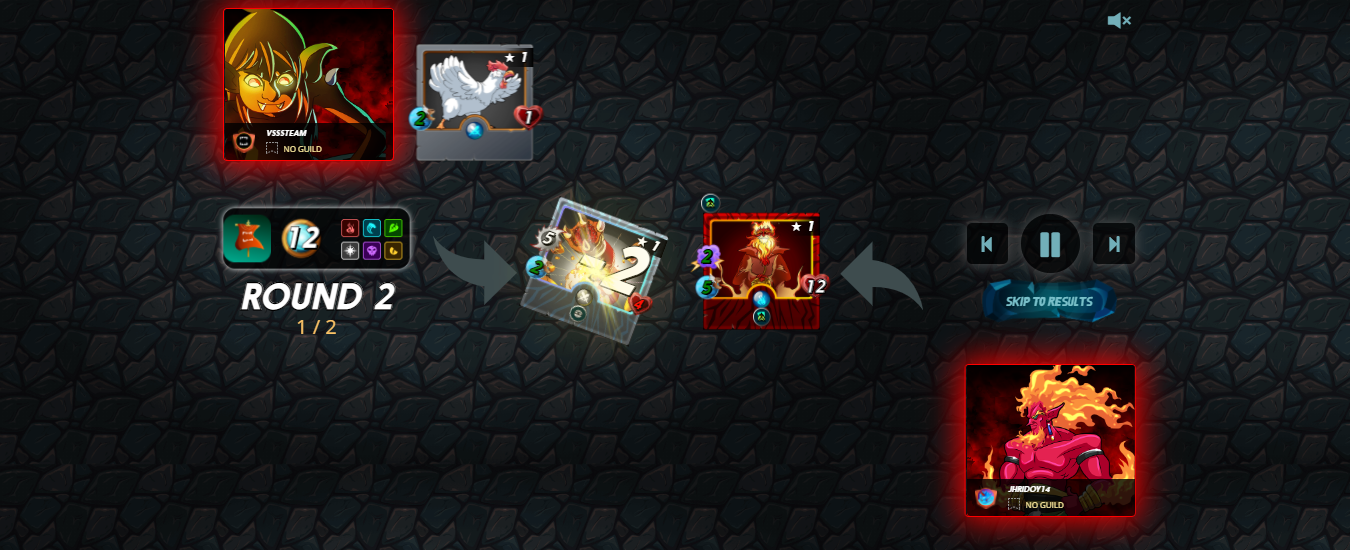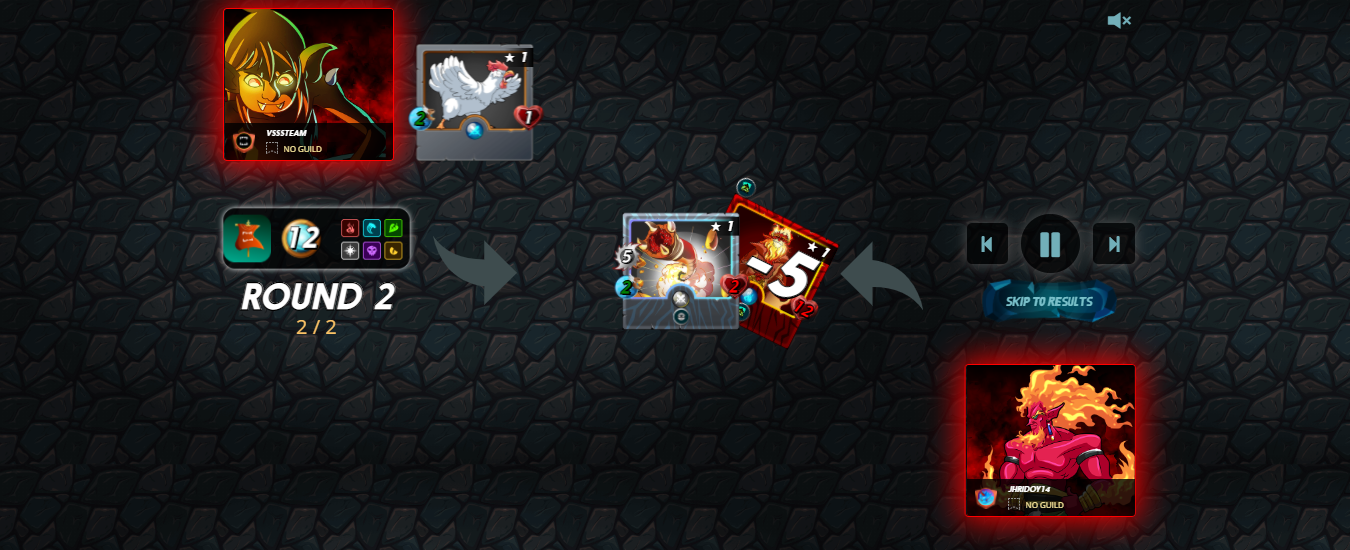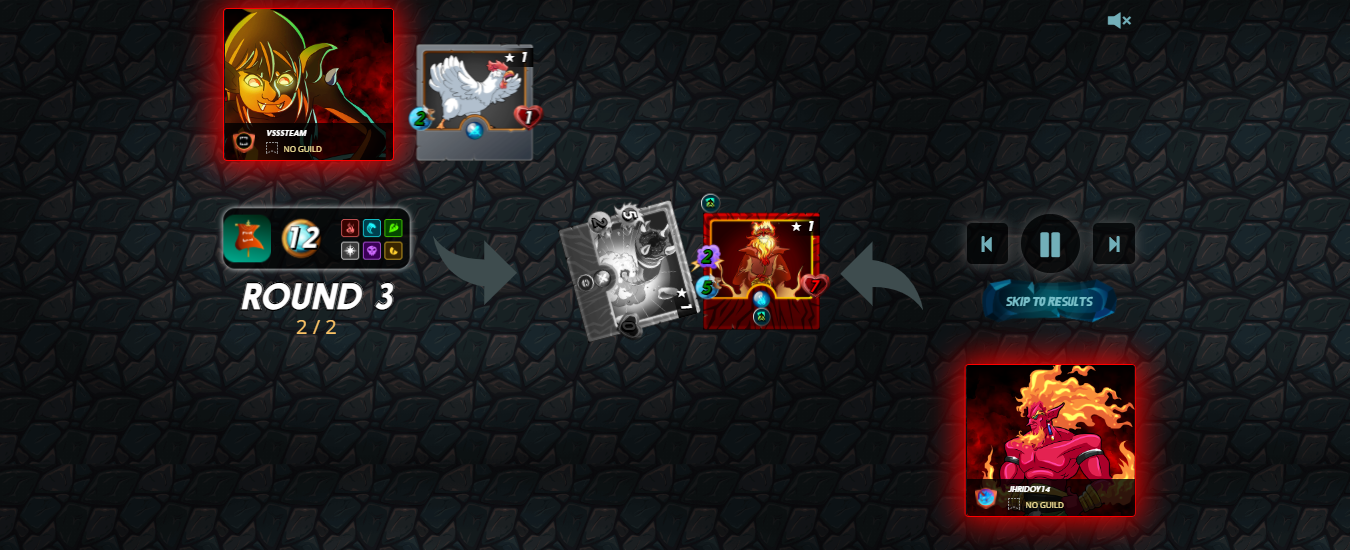 Without the "Last Stand" ability, it would have been impossible for "EFREET ELDER" to win this battle. You see, with 1 magic attack power, it would take 4 hits to kill the enemy monster "SAND WORM". On the other hand, "SAND WORM" needs only 2 hits to kill my "EFREET ELDER". So it was a clear victory for my opponent.
But I had no worries. Because I knew I will win this battle. "SAND WORM" was only able to hit me once in this battle. Because after the Magic power increased, "EFREET ELDER" took only 2 hits to kill "SAND WORM".
Battle Result: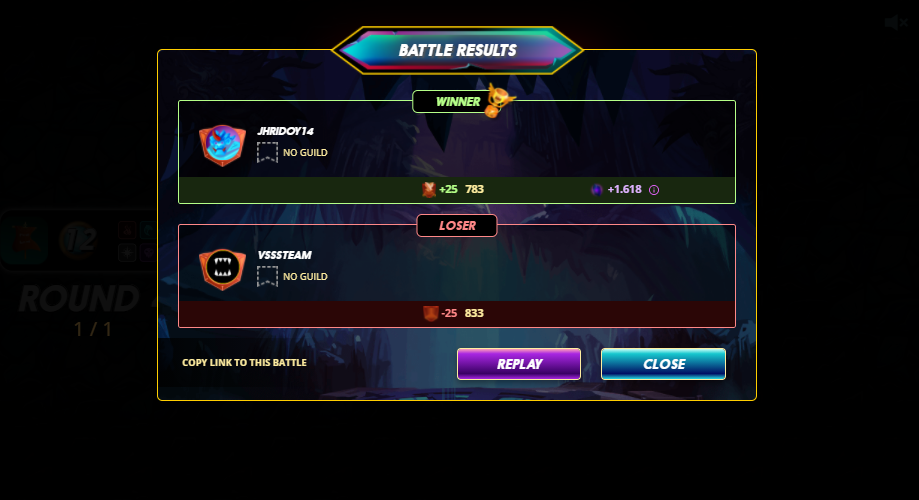 As I won this match, I got 1.618 Dec and +25 League Rating.
━━━━━━━━━━━━━━━✧❃✧━━━━━━━━━━━━━
Is It Worth Using "EFREET ELDER" In A Battle?
Yes indeed this monster is worth using in a battle.
Mostly I will suggest you use this monster in low-cost mana battles like (10-13) so that "EFREET ELDER" can show its true form.
━━━━━━━━━━━━━━━✧❃✧━━━━━━━━━━━━━
That's All For Today.
And if you haven't played Splinterlands yet then you are always welcome as a new warrior. Check out the Official Website Of Splinterlands Using My Referral.
Thanks for reading the post to the end. I'll come back with another splinterlands blog again.
If you find my post interesting, then please hit the upvote button and feel free to leave a comment if you have anything to say about my post.
and if you are interested in my upcoming post, you are always welcome to My Profile
Stay Home, Stay Safe.
GoodBye
---
---