Hello Splinterland warriors!
How are you all guys hope you will be blessed and fine i am here with another post of Splinterlands in which i am going to share the today's quest rewards along with a rare card from the life family with cleanse ability.
SILVERSHIELD BARD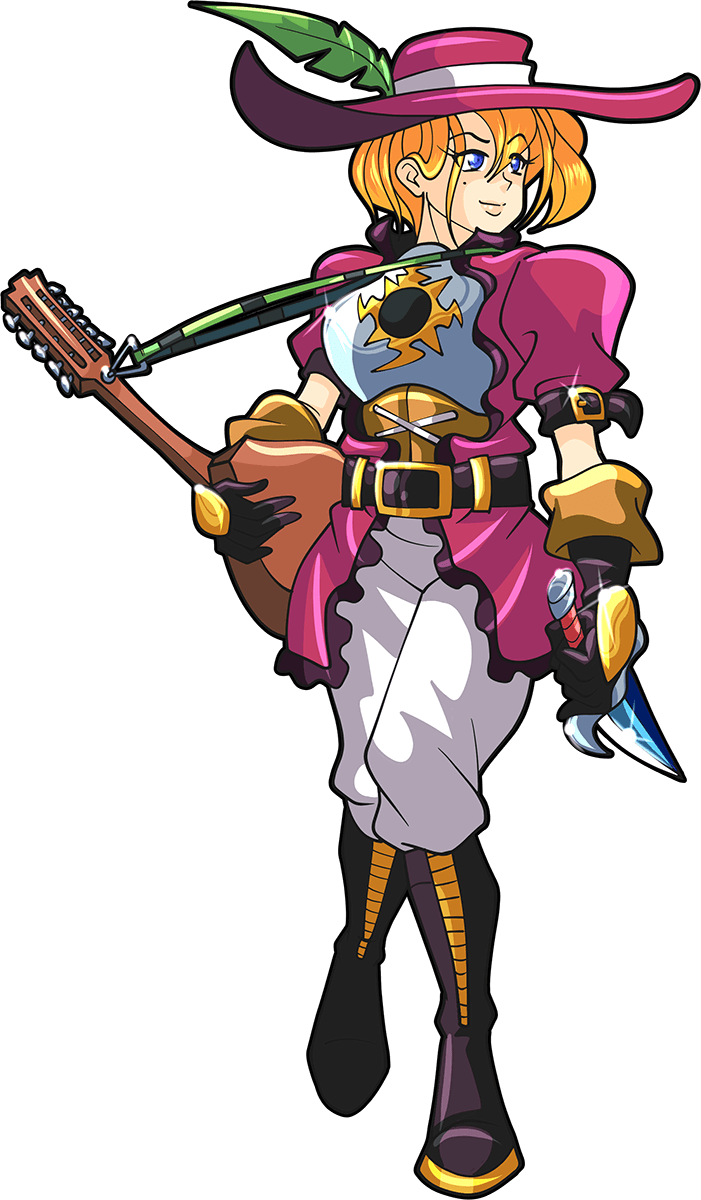 Bards of the Silver Shield have extremely loud voices, and they are not afraid to use them. In battle, the a Bard's song can unify and hasten a team, and their maximum volume has the power to scare away possessing spirits. In the University of Illumination, these musical enthusiasts are trained and ingrained for years in the official sanctioned Lore of the Silver Shield. What they lack in vocal talent, the Bards make up for in storytelling, humor and wit.Splinterlands
The Silvershield bard is a rare promo card which lives in ORBS pack and now a days you can only get it only in the market because the ORBS pack is no more issue in the rewards but you can get it from the market. However, this card is a rare and belongs to the Life family which can be used as a melee attack monster but will help you to remove the negative effects on your friendly monster each round like when there is affliction monster in the enemy team and that monster apply the affliction ability on your friendly monster so this monster can remove that ability from your friendly monsters.

ABILITES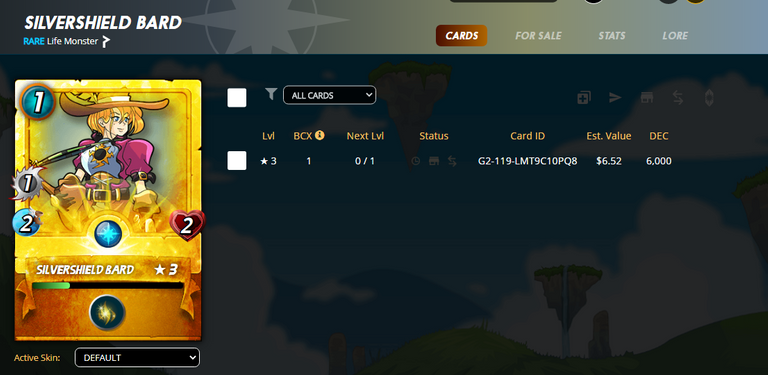 Well, i have one in gold also worth of $6 that i got from the ORB pack opening when i was a new player of splinterlands but here i will talk about the abilities. However, the cleanse ability is explained above that what is the benefit of cleanse ability. To be honest i was not aware of this ability in start then with time to time i learned it so if you are a new player you will learn more about this game soon just play it daily... The next ability that you can get from this card is swiftness which means that it will increase the speed of your friendly monsters.

QUEST REWARDS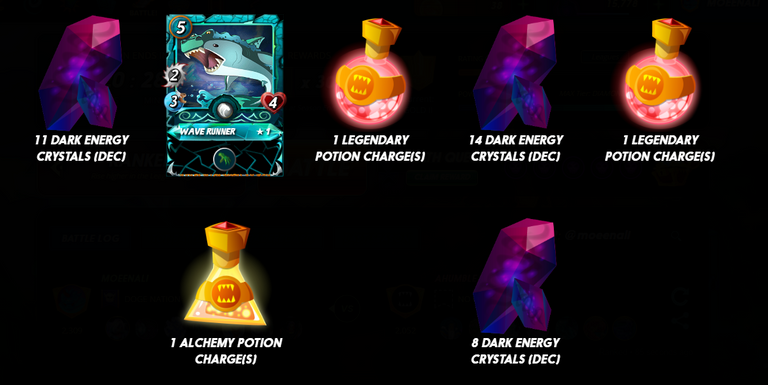 Here are the quest rewards of today that i claimed in the gold 2 league after completing the quest with the death splinter in which i choose mostly the legendary summoner of mimosa night shade and then compelted the quest with that summoner easily. So these are the rewards that i got from today's quest which include one card only the wave runner and other potion charges...


All images are from the Splinterlands website

If you are new to this game then signup here to play the game click here for signup
---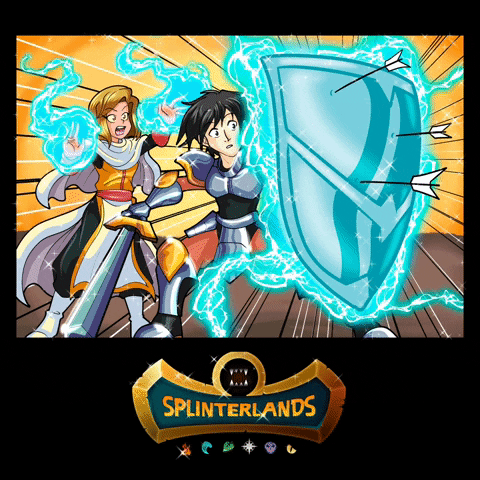 ---
Thanks For visiting my Blog
Best Regards @moeenali